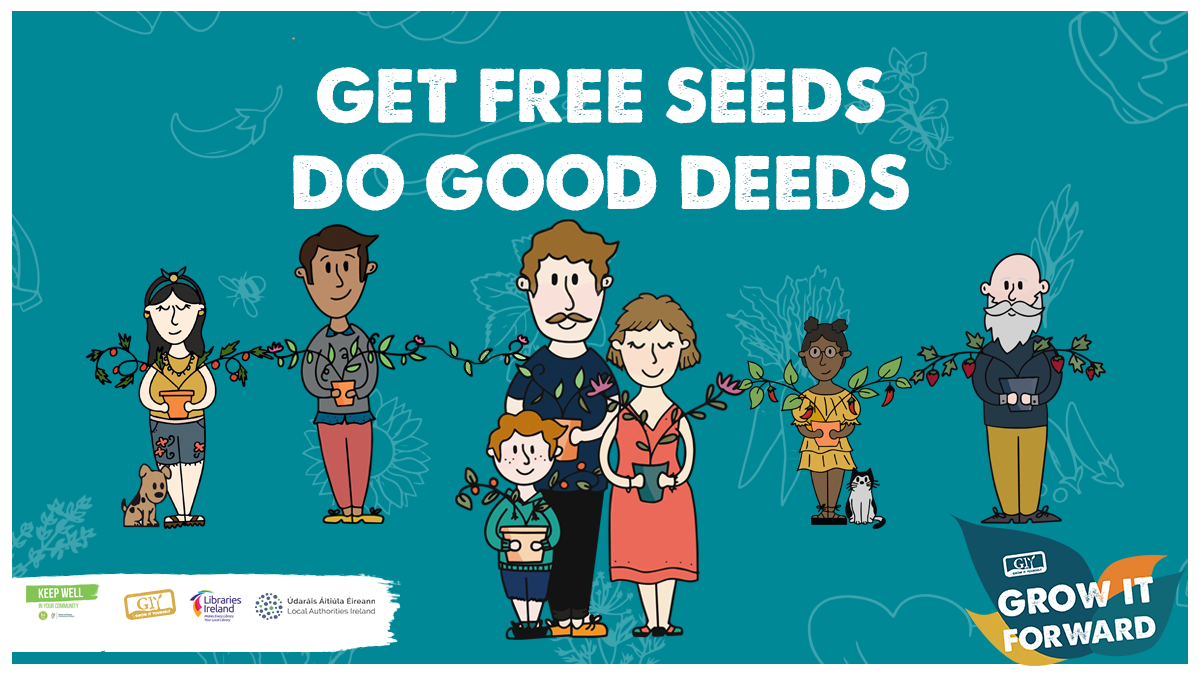 Grow It Forward is a new national programme to help support people around the country in growing their own food. It focuses on giving food growing kits to 50,000 people and will be accessible through public libraries nationwide!
The Grow It Forward kits will consist of 5 packets of seeds, a Growing Guide and 10 gift tags. The packs will contain seeds for Beetroot, Carrots, Tomatoes, Peas and Oriental Greens. The kit recipients are encouraged to share some part of the growing process with 9 other people.
If you're interested in one these kits simply contact carricklibrary@tipperarycoco.ie with your name and postal address! All seeds will be posted out from library HQ.
More information: https://giy.ie/campaigns/grow-it-forward/