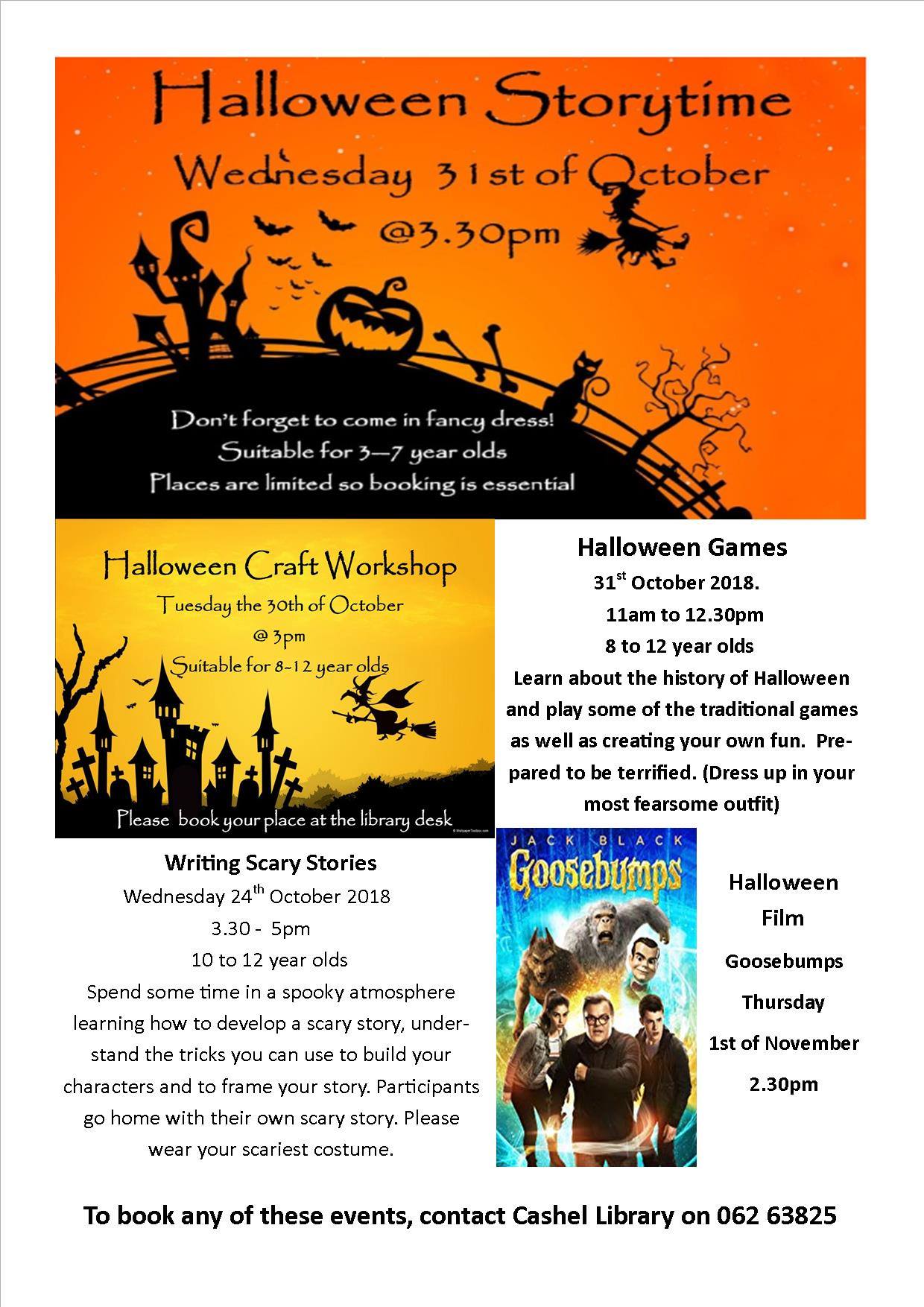 We have a great line up of events for Halloween in Cashel Library this year. All events are free, but spaces are limited. To book your place, contact Cashel Library on 062 63825.
Wednesday 24th October @ 3.30 -5.00pm
Writing Scary Stories for 10-12 Year Olds
Spend some time in a spooky atmosphere learning how to develop a scary story, understand the tricks you can use to build your characters and to frame your story. Participants go home with their own scary story. Please wear your scariest costume.
Tuesday 30th of October @3pm
Halloween Craft Workshop for 8 -12 year olds
Wednesday 31st of October @11am
Halloween Games for 8-12 year olds
Learn about the history of Halloween and play some of the traditional games as well as creating your own fun. Prepared to be terrified. (Dress up in your most fearsome outfit)
Wednesday 31st of October @3.30pm
Cashel Library Halloween Story Time!
Suitable for 3-7 year olds. Don't forget to come in fancy dress!
Thursday 1st of November @2.30pm
Halloween Film – Goosebumps
Happy Halloween!!!