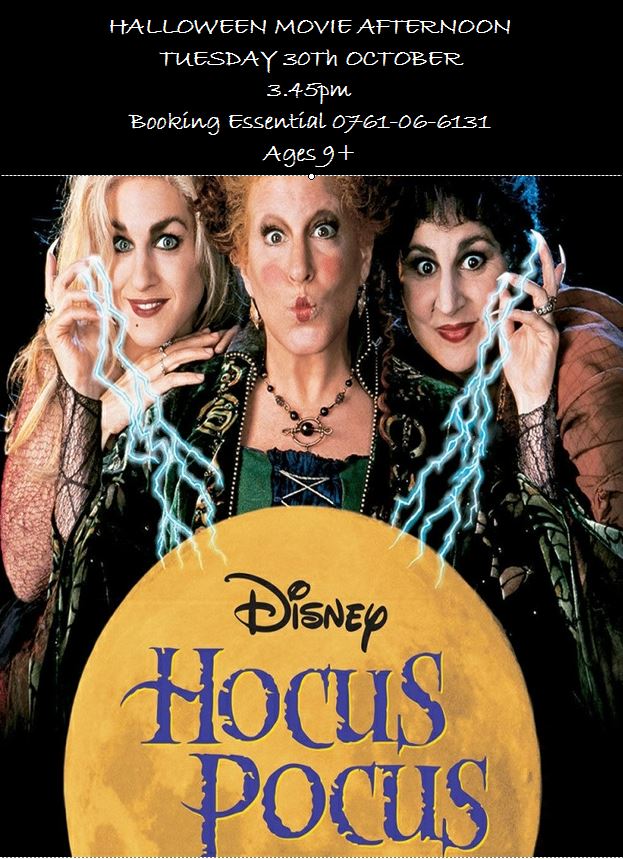 Its all about Hocus Pocus here in Thurles Library on Tuesday 30th October with our Halloween Movie Afternoon! Join us for Walt Disney's popular movie Hocus Pocus staring Bette Midler, Sarah Jessica Parker and Kathy Najimy. Follow the spooky adventure of Max, his sister Dani and their new friend Alison as they race against time to save their town from three witches they accidently set free!
Bookings are essential on 0761-06-6131
This film is suited to children ages 9+
Children may bring their own treats if they wish.