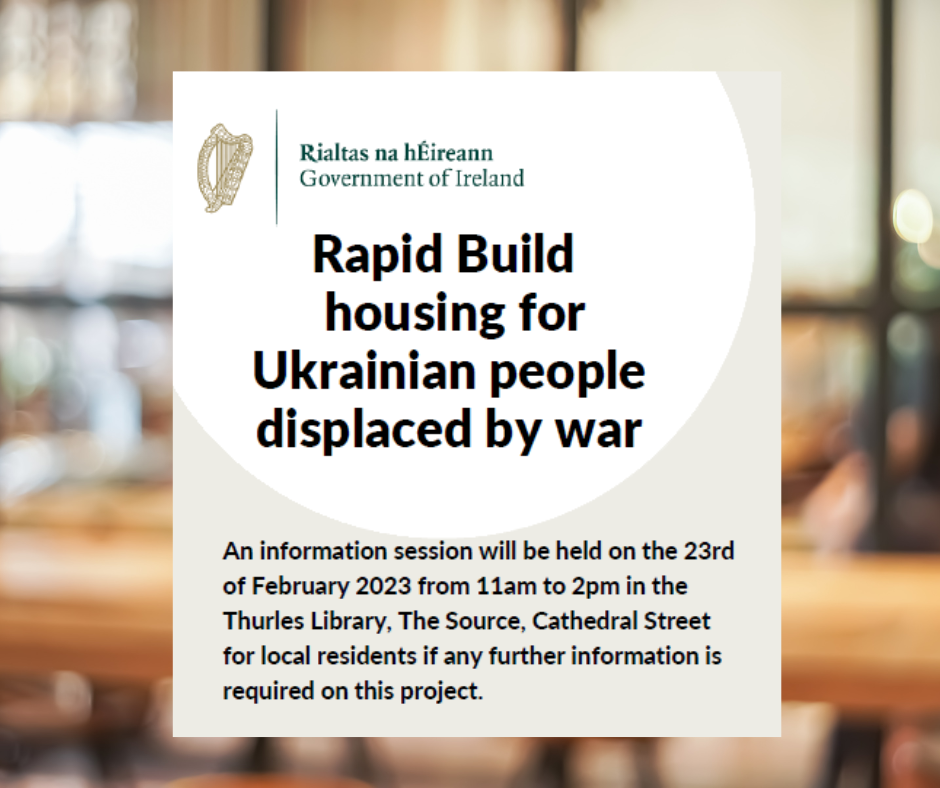 Government of Ireland Rapid Build housing for Ukrainian people displaced by war.
An information session will be held on the 23rd of February 2023 from 11am to 2pm in the Thurles Library, The Source, Cathedral Street for local residents.
As part of the State's Humanitarian Response to the Ukrainian Crisis, the Government is rolling out a Rapid Build housing programme to provide accommodation for Ukrainian families fleeing the war in their country. Now in progress, the programme aims to provide short-term accommodation to 2,800 in four person family units at several sites across Ireland, of which there will be 62 units/248 people in your locality.
62 Rapid Build units will be installed in Thurles, Co. Tipperary by mid 2023 as part of a nationwide programme. The rapid build homes have a maximum lifespan of 60 years.
Occupants will predominantly be women and children fleeing the conflict in Ukraine. Rapid Build units are well built, energy efficient and will enhance the local area on completion.
Construction disruption will be limited as accommodation is manufactured off site. Use of Rapid Build units to temporarily house people fleeing Ukraine allows the Government to pilot this type of accommodation to determine the best use of the planned units into the future. It will be possible then to see if the units are suitable for social housing, student accommodation or for other uses.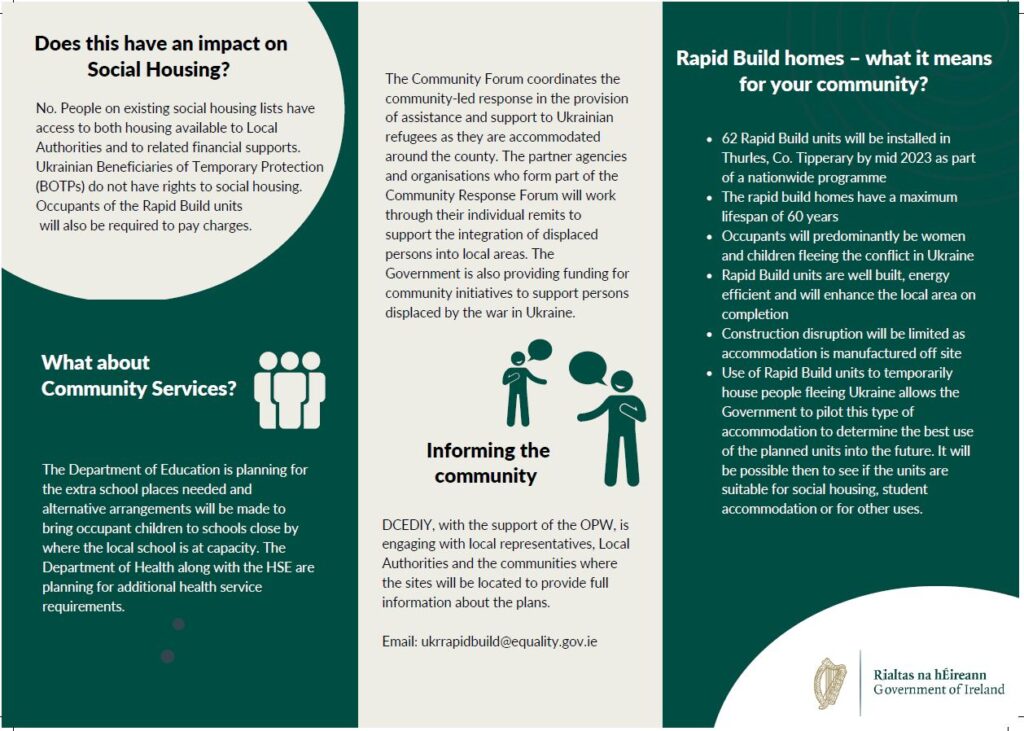 DCEDIY, with the support of the OPW, is engaging with local representatives, Local Authorities and the communities where the sites will be located to provide full information about the plans.
Email: ukrrapidbuild@equality.gov.ie