As this week is Science Week, it seems like the ideal time to take a closer look at some of Ireland's greatest scientists! Below we have five Irish scientists whose contributions have helped shaped modern science.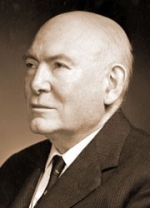 Edward Joseph Conway (1894 – 1968)
E. J. Conway was an Irish biochemist born in Nenagh, Co. Tipperary and considered one of Ireland's most prominent scientists for his work in electrolyte physiology and analytical chemistry. He attended University College Dublin, receiving his M.Sc, and received a studentship to attend University of Frankfurt am Main, where he graduated with a D.Sc. In 1932, he became the first Professor of Biochemistry and Pharmacology at University College Dublin and in 2003, UCD named the 'Conway Institute of Biomolecular and Biomedical Research' in his honour.
In 1947, Conway was elected a Fellow of the Royal Society for his research of electrolytes. He was awarded the Royal Dublin Society's Boyle Medal in 1968, shortly before his death in December 1968.
Anne Elizabeth Ball (1808–1872)
Anne Elizabeth Ball was born in Cobh, Co. Cork. A botanist, algologist and botanical illustrator; Ball was recognised for her dedication to phycology. Anne was sister to naturalist Robert Ball and zoologist Mary Ball, siblings who garnered their passion for the natural sciences from their father.
As was common for the time, women could not publish their own research or become members of academic discoveries. Due to this, Anne's work was published by male naturalists, most frequently, William Henry Harvey. Harvey named the species Cladophora balliana in her honour after Ball gathered the original specimen of Cladophora balliana in 1843.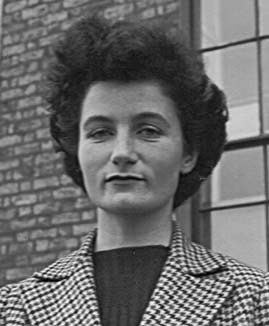 Sheila Tinney (1918-2010)
Sheila Tinney was a mathematical physicist born in Galway City in 1918. She is said to be the first Irish woman to receive a PhD in the field of Mathematical Sciences and was described by Laureate Erwin Schrödinger to be "among the best equipped and most successful of the younger generation of physicists in this country". She attended University College Dublin and in 1939, received her M.Sc, after which she was awarded a studentship to attend the University of Edinburgh where she completed her PhD in just two years under the supervision of Max Born. From 1948-1949, she was a visiting scholar in Princeton University, where she worked in an environment that included reknowned scientific figures such as Albert Einstein. She returned to Dublin, and in 1966 she became Associate Professor of mathematical physics in University College Dublin where she developed the first mathematical courses on quantum mechanics.
John Desmond Bernal (1901-1971)
John Bernal was reknowned for developing the use of X-ray crystallography in molecular biology. He was born in Nenagh, Co. Tipperary in 1901 and educated primarily in England. In 1919, he received a scholarship to attend Cambridge University where he graduated from in 1922. Following his graduation, he began his doctoral research under William Henry Bragg at the Davy Faraday Laboratory in London.
Bernal became the first lecturer in Structural Crystallography at Cambridge University in 1927 and became assistant director in 1934. In 1937, Bernal was elected a Fellow of the Royal Society and he received many awards and recognition throughout his life. The University of Limerick named The Bernal Building in his honour.
Agnes Mary Clerke (1842-1907)
Agnes Clerke was born in Skibbereen, Co. Cork in 1842. She was a writer of scientific history, primarily astronomy, of which she developed an interest in at an early age. While she never received a formal education, her love for astronomy and writing talent made her one of the greatest scientific writers of her time. From 1877, she became a regular writer for the Edinburgh Review, Encyclopaedia Britannica, and the Dictionary of National Biography and in 1885, she published her most acclaimed title 'A Popular History of Astronomy during the Nineteenth Century' which was described as "an attempt to enable the ordinary reader to follow, with intelligent interest, the course of modern astronomical inquiries …".
In 1903, Clerke was elected an honoury member of the Royal Astronomical Society, becoming the fifth female member. She passed away suddenly in 1907 and is buried in London's Brompton Cemetery. In 1973, the International Astronomical Union named a moon crater in her honour.