Looking for a new read? Take a look at some of the books our library staff across the county are currently enjoying or recently finished in recent weeks…
American Wife – Curtis Sittenfield
Sarah in Cashel Library is presently enjoying America Wife by Curtis Sittenfield.
I am currently reading Curtis Sittenfield's American Wife. It is a fictionalised account of the life of former first lady Laura Bush. We follow the life of quiet and serious Alice Blackwell from her small town childhood to becoming first lady of the US. Alice is a seventeen year old only child in Wisconsin when she is involved in a tragic accident that haunts her forever. She is a Democrat who never imagined becoming the wife of a Republican President and we see the conflict between her private beliefs and her public persona. Sittenfield's writing is subtle and compelling and I am looking forward to reading Rodham next.
Harry Potter and The Philosophers Stone – J.K. Rowling
Miriam in Thurles Library was listening to 'Harry Potter and the Philosophers Stone' in audiobook format on the BorrowBox App. This is the first book in the series read by Stephen Fry.
In the opening chapters Harry Potter discovers that he is a wizard and that he is to attend Hogwarts School of Witchcraft and Wizardry. The book brings us through his first year at Hogwarts and ends with the first showdown between Voldomort and Harry.  Stephen Fry narrates the story to perfection. He does a fantastic job bringing all the characters to life with some very impressive impersonations. I can't wait to listen to the next one in the series.
The Rhythm of War: The Stormlight Archive Book Four – Brandon Sanderson
Cathal in Thurles Library recently finished 'The Rhythm of War', the fourth instalment of a planned 10 book series (split into two 5 book arcs) by renowned fantasy writer Brandon Sanderson.
For those who are fans of the series, or of Sanderson's work in general, the latest instalment does not disappoint. Known for his in-depth world building and creative, well thought-out magic systems; Sanderson brings us back to the world of Roshar. This is a world shaped by ferocious storms which bring destruction and magic. Sanderson weaves an epic story with wars of conquest, political intrigue and a looming conflict between Gods that threatens not just Roshar, but all worlds. While the story has many thrilling moments of magic and battle, we are also confronted with questions about oppression, trauma, identity and the morality of war through the perspectives of the many layered, complex characters of this story. The Stormlight Archive Series is a must read for any fantasy fan and will leave you eagerly awaiting the next volume.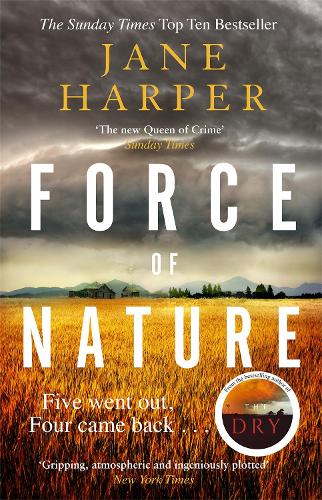 Force of Nature – Jane Harper
Claire in Clonmel Library recently enjoyed 'Force of Nature' by Jane Harper.
"Force of Nature" is the second crime mystery thriller by Jane Harper. I didn't think this was as good as her first one, "The Dry", but it was still enjoyable.
Five women are on a corporate, team-building, multi-day hiking expedition in the Australian bush, but only four make it back. What happened to the fifth? Federal Police Agent Aaron Falk is back to help solve the case. Warning: this book might put you off wilderness camping for life!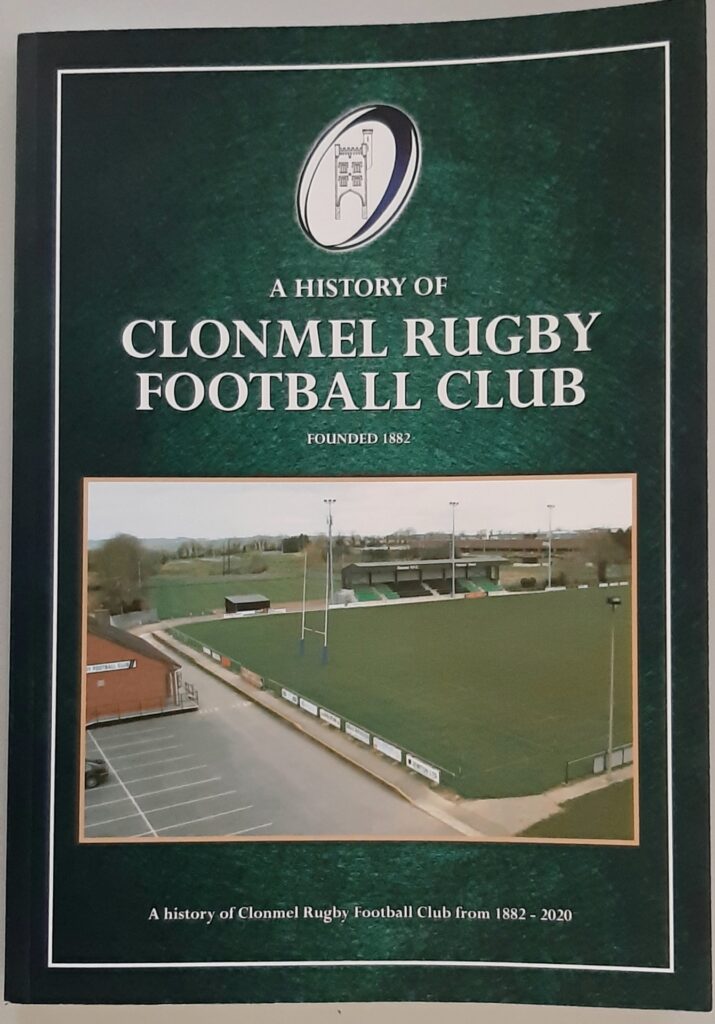 A history of Clonmel Rugby Football Club: Founded 1882
Pat in Headquaters is currently enjoying 'A history of Clonmel Rugby Football Club: Founded 1882'.
Rugby football has a long heritage in Tipperary, going back to the latter 1870s. It is no wonder then that the game took root in Clonmel at an early juncture and the well researched history of the club shows how its fortunes waxed and waned in the intervening years. This was not unique to Clonmel. Clubs founded in the late 19th century found the ability to survive in the first decades of the twentieth century challenging. That Clonmel survived and blossomed is testimony to the men and women who helped shape it over the years. There are accounts of notable victories, players, coaches and administrators. What the book does not lack for are photographs. There are many team images covering a wide span of the club's existence adding greatly to the appeal of the book. It is a very timely publication coming out shortly after the club achieved senior status for season 2019/20, following in the steps of Nenagh Ormond RFC and Cashel RFC. A wonderful tribute to the coach Pat O'Connor and an article by the man himself, in a sense epitomise what it meant to become a senior club. Ladies rugby is well catered for, again with photographs and player profiles. It is a book well worthy of any sports shelf in Ireland, let alone Tipperary, and a great asset to the sporting heritage of the premier county.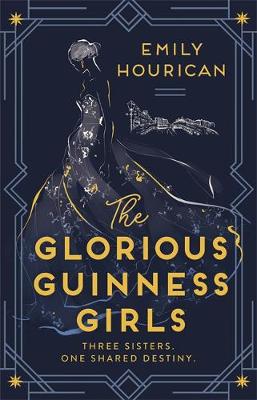 The Glorious Guinness Girls – Emily Hourican
Mary in Cashel Library recently enjoyed Emily Hourican's 'The Glorious Guinness Girls'.
From the first couple of pages, it would be easy to dismiss this novel as a hybrid between "Downton Abbey" and "Upstairs Downstairs". It is set in the turbulent time in Irish history from the 1916 Rising to the cusp of Independence.
The "Glorious Guinness Girls", Aileen, Maureen and Oonagh were the toast of Dublin and London and very popular amongst the "Showbusiness Correspondents" of the time . It tells of the endless rounds of parties and social events at the time, but always in the background is the political end, of an "Irish Free State".
The story is narrated by Flossie, a distant relative who has been sent to live with the family to improve her fortune, she is able to see things from both sides as she is neither upper-class, "Guinness Girl" or lower-class servant. While the story moves quickly between, "coming out" balls and endless parties, hovering in the background is the story of Hughie, Flossie's brother who is increasingly drawn to the struggle for Irish Independence.
The novel is a very subtle and complex portrayal of Anglo Irish Society,  who , themselves , were now regarded as not being "English " enough to be English or, " Irish " enough to be Irish , trying to negotiate a rapidly changing uncertain political , national and historical reality and yet seem to be totally unaware of the economic and political upheavals which could threaten their existence.
Real Life – Brandon Taylor
Pat in Clonmel Library recently read Brandon Taylor's 2020 debut novel, 'Real Life'.
Shortlisted  for the 2020 Booker Prize. An American campus novel, but with a twist.
Told in a buttoned-down, yet very elegant, prose, it touches on many of the issues that seem to divide people so much in the social media age.
The characters are all careful about what they say, but their actions seem to be just as dysfunctional as people's have always been….I found this book very revealing about it's young cast of characters (it definitely could start good intergenerational discussion in most houses!) A very fine debut novel – I'll certainly be looking forward to what follows.
Stoner – John Williams
Greg in Headquaters has recently finished 'Stoner' by John Williams.
I recently read "Stoner" by John Williams which I stumbled on to by virtue of the fact that it was one of John McGahern's favourite novels (he even wrote the introduction to Vinatge's 2003 reissue of the book). Something of a literary curio "Stoner" didn't become a bestseller until fifty years after its original publication. It's as though it waited patiently for its audience to arrive and, in many ways, this echoes the texture of the narrative. William Stoner is raised on a farm in Missouri by his taciturn parents. He seems destined to live his life as a refrain of theirs but then his father recognizes that the business of farming is changing and insists that William sign up for a University course in Agricultural Science. Once there he finds himself drawn more and more to literature and, exposed to passion for the first time in his life, abandons his father's plan for his life and decides upon his own. Unfortunately William is poorly equipped to navigate the nuances of such a departure and still clings to the familiar life-map of things you are supposed to do – marry, buy a house, have children. A novel about the importance of passion and the consequences of misguided decisions "Stoner" is rightly dubbed "the best novel you have never read".
The Adventures of Sherlock Holmes – Arthur Conan Doyle
Rachel in Clonmel Library recently finished this classic collection of some of Sherlock Holmes' well-known tales.
I read a number of Sherlock Holmes tales when studying in college so it was always on my list to get around to reading more of his short stories. This third lockdown finally gave me that opportunity when I got ahold of this beautiful edition published by Chiltern. This collection includes twelve of the detectives most-loved short stories which first appeared between 1891-1892.
I love a read that can transport you back in time and even better in that you're entralled to see what sort of predicament Holmes and his good friend Watson will find themselves in. As with all of Sherlock Holmes tales, it is this vigorous companionship between Holmes and Watson that adds to these stories. I also enjoyed the length of each of his short stories. It was nice to pick up and read a tale from start to finish in 30-40 pages rather than having to commit to something on the longer end.
The Oppermans – Lion Feuchtwanger
Denis in Templemore Library recently read 'The Oppermans' by Lion Feuchtwanger.
This book is a tale of apparent normality but with  a slow, inexorable rise of evil in the background. First published in German in 1933 and translated into English by James Cleugh, it relates the story of a Berlin-based Jewish extended family in an almost nonchalent way with political and social events intruding occasionally. Yet the writing is so good you are always aware of the , at first, slow then more rapid collapse, of decency and democracy.
'Since the appointment of the leader of the barbarians to the Chancellorship, very little had changed in the quiet streets of the residential section where Gustav lived. Now, during his first drive through the city, Gustav noticed with distaste the extent to which the barbarians were spreading themselves.' Such sentences pepper this remarkable book , making you want to read them again. Rarely has a novel captured historical events of such epic proportions while also being so contemporary.
The author was forced to publish the book outside Germany as in August 1933 his German citizenship was revoked by the Nazis.
Originally written as a screenplay commissioned by British Prime Minister Ramsey Mac Donald (this idea fell through), Feuchtwanger used the screenplay as a basis for the novel, which he completed in October 1933. Perhaps now, with the availability of a vaccine for Covid and the demise of Trumpism,  this great work can be read with somewhat less foreboding.  Its re-issue early this year by Persephone Books is timely and necessary.'
Agent Sonya : Mother, lover, soldier, spy – Ben Macintyre
Denis also recently finished 'Agent Sonya : Mother, lover, soldier, spy' by Ben Macintyre.
Let's cut to the chase here; this is a wonderful book, perhaps one of the best non-fiction works I have read in years. It's got everything: love, adventure, travel, danger, murder, history and espionage. There's even an Irish connection  but more about that later.
Ursula Kuczynskl was a German Jew born into a middle- class Berlin family. From her teenage years in the early nineteen twenties, she was involved in the anti- fascist struggle, joining the youth section of the Communist Party ( KPD). This comittment to Communism was to shape the rest of her life. Within a few years she she was a fully-fledged member of Moscow's Red Army spy machine, starting in China and spending the next two decades operating in various countries including Poland, The Soviet Union, Switzerland and Britain.
Though a highly-committed Marxist ,Ursula (codename Sonya), was also a mother and home-maker. How she balanced this with a hugely stressful life as a  spy is a central theme of this work also. As the author states : 'She did not put her work ahead of her children'  (she had three)  'but she did believe she could have both a family and a career as a spy.' She was involved in a failed plot to assassinate Hitler in Switzerland in 1939. She was twice married yet neither husband was the real love of her life. Her one true love, Richard Sorge fellow spy, was hanged in Japan having been betrayed by Stalin.
From her arrival in Britain in early 1940, 'Sonya' embarked on perhaps the most important part of her espionage career when she was one of those responsible for 'running' Klaus Fuchs the nuclear scientist who passed information to Sonya (by this stage promoted to Colonel in the Red Army) on the British nuclear progamme and who continued to do so when working on the  Manhatten project in the US. This is a story in itself! Yet, despite the murderous betrayal by Stalin which resulted in the deaths of numerous of her friends and comrades, agent Sonya never lost her belief in communism and eventually settled in East Berlin.
The author writes: 'Ursula Kuczynski was not a feminist. She had no interest in the role or rights of women in the wider world. Like most independent-minded women of her time, she had entered a male-dominated profession and excelled at it, using every possible advantage that her gender gave her' There certainly was no glass ceiling in the spying profession.
But what about the Irish connection? When Ursula was in Shanghai, the head of the British special branch there ( Shanghai was then an open city) was Inspector Patrick T. Givens from Tipperary who saw it as his mission to round up as many suspected communists as possible and hand them over to the Chinese Nationalists and certain death. Givens retired to Bansha Castle in 1936.
The Warlow Experiment – Alix Nathan
Pat in Clonmel Library is currently enjoying Alix Nathan's 'The Warlow Experiment'.
Set in 1790s England, the book revolves around 2 main characters; Powyss, the rich and reclusive amateur scientist and Warlow, a local labourer who agrees to live in complete solitude underground for seven years, as part of an experiment.
The premise is quite scary (and based on real events) and – as you might expect – sets in motion a train of unsettling events. Not for the claustrophobic! There's a rich cast of "supporting characters". Recommended for those who like historical novels, but the history is not the main event here.
Searching for Seán: Remembering Seán Treacy 100 Years On – Niamh Hassett & Daniel Jack
Donal in Tipperary Town Library recently finished 'Searching for Seán: Remembering Seán Treacy 100 years on' by Niamh Hassett & Daniel Jack.
This book gives a detailed history of The War of Independence in Sth Tipperary and a great insight into the life of Sean Treacy from a young man growing up in Hollyford/Soloheadbeg to his killing by Crown forces in Talbot St in Oct 1920.He had a great love of the Irish language and Irish history. Éamon Ó Duibhir recalled "In Seán I found a kindred spirit, he loved the country, its people and the language. He became a fluent Irish speaker and strove in fair weather and foul to do his utmost for the cause". Dan Breen also recalls " There was not a man on this earth who could lead on Seán Treacy to any course which he did not wish to follow, the truth is that in the matter of patriotic endeavour he was the leader and I was his willing disciple". The above quotes illustrate that Seán Treacy was immersed in Irish language and culture but above all in the freedom of Ireland from British rule.The book also gives detailed accounts of the Soloheadbeg ambush, the freeing of Seán Hogan from the station of Knocklong, the burning of the RiC barracks in Hollyford, Rearcross and Drangan.The death of Seán Treacy in October 1920 was a major blow to the cause of Irish freedom. Seán had a meeting arranged with his Dublin comrades in Talbot St at a shop known as the Republican outfitters. The British military entered the street from O'Connell St, Treacy was trapped inside, he had no option but to make a run for it out the front door, was surrounded by the police of the G  division, in the following shoot out he was shot in the head and died instantly. This book is a must read for anyone that has an interest in Irish history with a special connection to Tipperary.
Seán Treacy was part of Tipperary's big four. Seán Treacy is buried in Kilfeacle Cemetry. Who will never more roam to his own native home in Tipperary so far away.