Let's get Tipperary reading!

Ireland Reads is a new campaign to get the whole country reading this month in the lead up to a national day of reading on Thursday, February 25th 2021.Tipperary County Council Library Service has teamed up with libraries nationwide, publishers, booksellers, authors and others for the campaign, which is part of the government's Keep Well initiative and aims to celebrate reading and all the benefits it can have for wellbeing and enjoyment.
The campaign is asking everyone to 'squeeze in a read' on Ireland Reads Day, Thursday, February 25th. A new website www.irelandreads.ie has been set up where people can pledge to read on the day and see how much time has been pledged by the Irish public so far.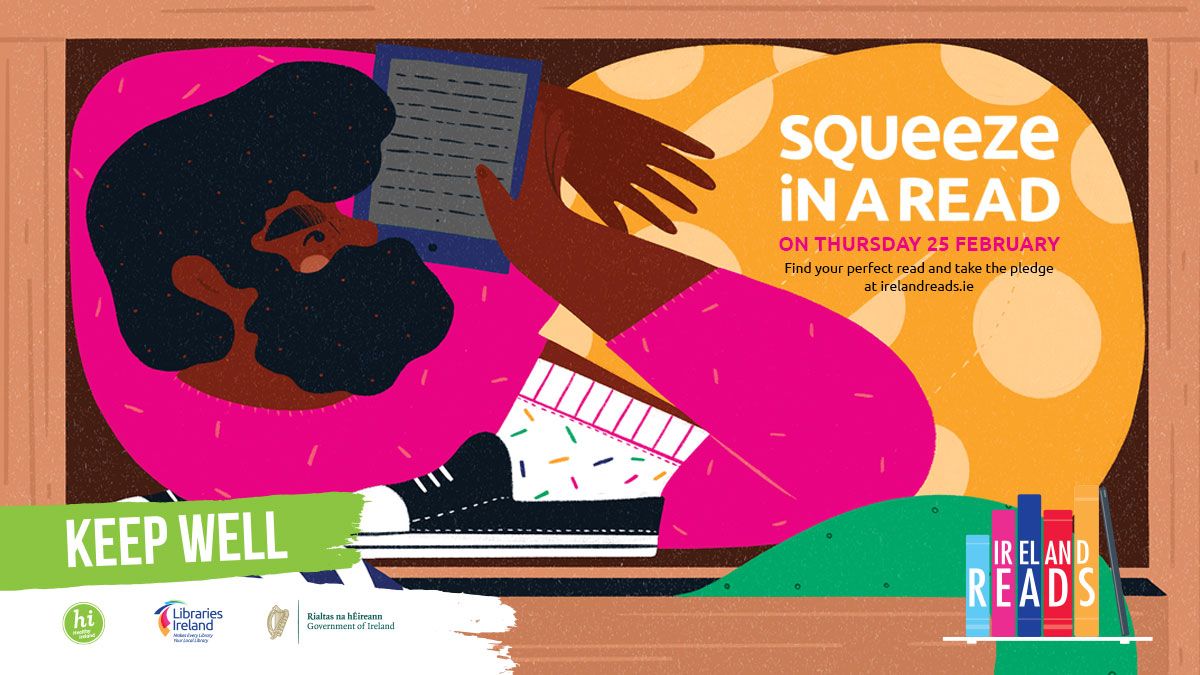 Keep Well
The "Keep Well" campaign was launched on 29 October 2020, and aims to support people and communities to mind their physical and mental health over the coming months.
The five key messages in the #KeepWell campaign are:
Keeping active
Staying connected
Switching off and getting creative
Eating well
Minding your mood
See below or visit https://www.gov.ie/en/campaigns/healthy-ireland/ 
Learn more about the Online Recovery Education and Wellbeing Workshops being offerred by Mid West ARIES from this testimonial by Cillian Keane, a Staff Recovery Education Facilitator.

Mid West ARIES (Advanced Recovery in Ireland Education Service) works with communities in North Tipperary, Limerick and Clare to provide educational programmes on mental health recovery and well-being. Click on the links provided to access their Online Prospectus and their list of FREE Mental Health & Well-Being Workshops taking place in February. #keepwell
With a wide variety of content that includes everything from Local History Tours through STEM Challenges to Baking Tutorials, Storytimes and Craft classes our YouTube channel really does have something for everyone! #KeepWell
For Book Reviews, Lectures, Positive Ageing stories and great Local History content our Soundcloud channel is well worth checking out!
Our Online Services are always open