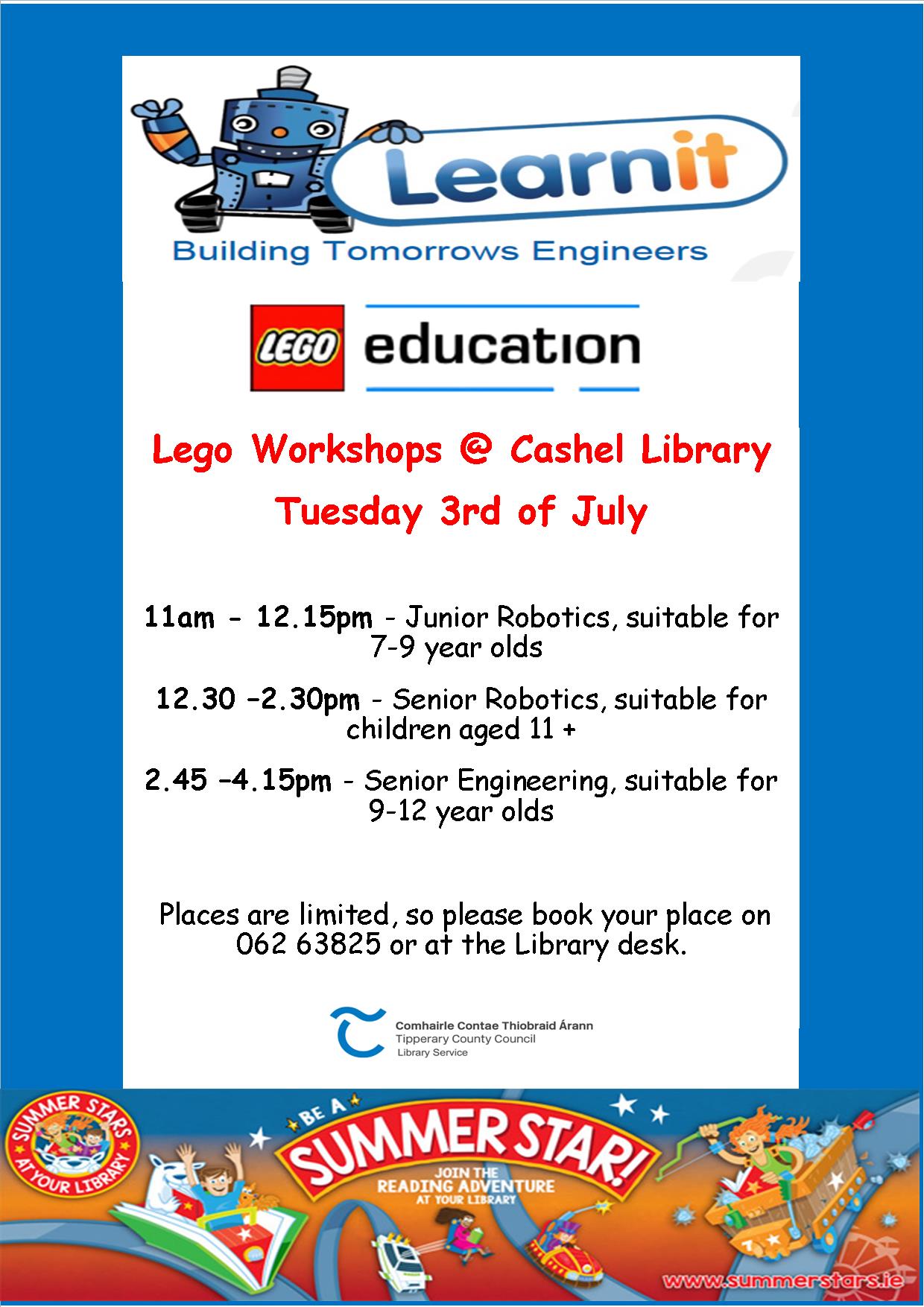 Join us on Tuesday the 3rd of July in Cashel Library for a day of Lego workshops. Places on these workshops are limited, so please contact us on 062 63825 to book your place!
Our Senior Engineers Workshops help students deepen their understanding of how forces can affect motion and explore concepts of energy. Students will predict, estimate, observe, measure, and record
their investigations. In this way, they exercise scientific inquiry skills, while experiencing physical science & technology first hand. Students can then build more complex mechanisms and use them to make accurate observations, measurements and records; and even design their own solutions.

Our Junior & Senior Robotics Workshops enable students to discover Science, Technology, Engineering and Mathematics in a fun, engaging and hands-on way. Working with LEGO Education WeDo kits, students will be introduced to the world of robotics by building and programming robots to complete various challenges.
Students will design, construct and modify robots, developing technical skills that are much sought after across a range of engineering industries. They will also program their robots to carry out specific tasks, developing workflow skills, learning about logic, loops, switches, blocks and more.