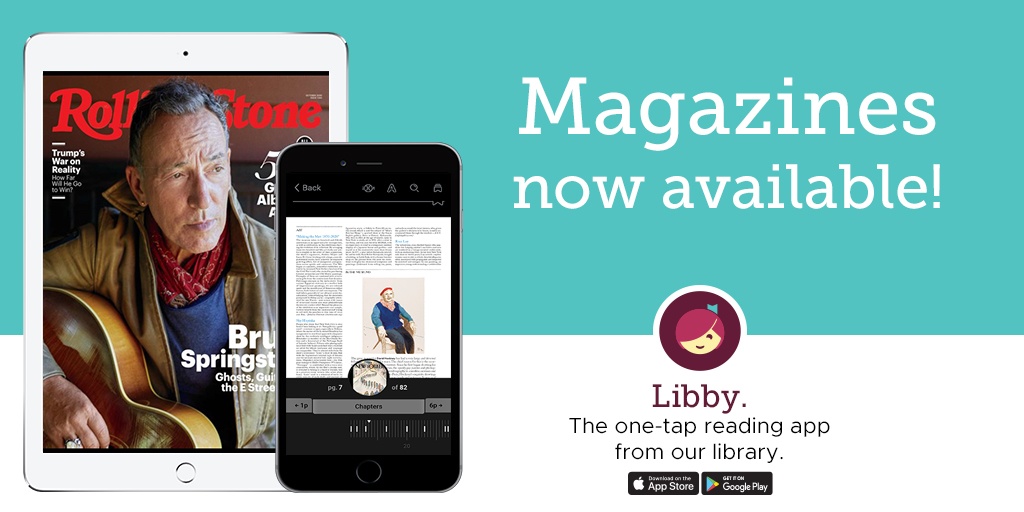 Libby, by OverDrive
Borrow magazines to read on your phone or tablet using the Libby app by OverDrive.  It's free and easy to get started for new users and a streamlined experience for current OverDrive app users. Learn more at overdrive.com/apps/libby/.
Over 3,000 titles, including top titles like:
US Weekly
National Geographic
Good Housekeeping
Vanity Fair
Rolling Stone
All magazines are available as simultaneous use without circulation caps.
Why try magazines?
Expanded variety of content and potential user base
Available in a variety of languages including Spanish, Chinese, Japanese, Italian, German, French, and more
No circulation cap, no hidden costs
Integrated into one seamless experience for users
Consolidated management of platforms and vendors for your library
Magazines don't count towards patron checkout limits but they do count towards your library's overall circulation of content!
NEW: Check out Libby's special article view and thumbnail view for magazine titles.
Contact your Library with any questions!