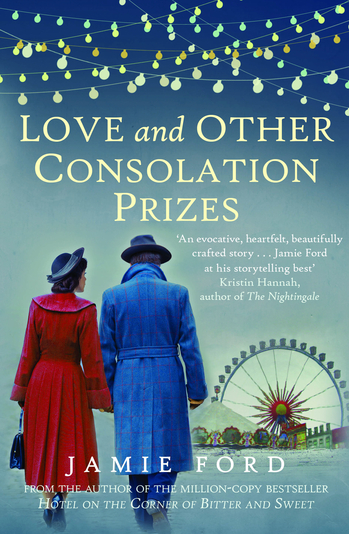 From the bestselling author of Hotel on the Corner of Bitter and Sweet comes a powerful novel, inspired by a true story, about a boy whose life is transformed at Seattle's epic 1909 World's Fair.
Love and Other Consolation Prizes by Jamie Ford
New York Times bestselling author
1909, Seattle. At the World's Fair a half-Chinese boy called Ernest Young is raffled off as a prize. He ends up working as a servant in a brothel in Seattle's famed Red Light District and falls in love with Maisie, the daughter of a flamboyant madam, and Fahn, a karayuki-san, a Japanese maid sold into servitude. On the eve of the new World's Fair in 1962, Ernest looks back on the past, the memories he made with his beloved wife while his daughter, a reporter, begins to unravel their tragic past.
Read it here.