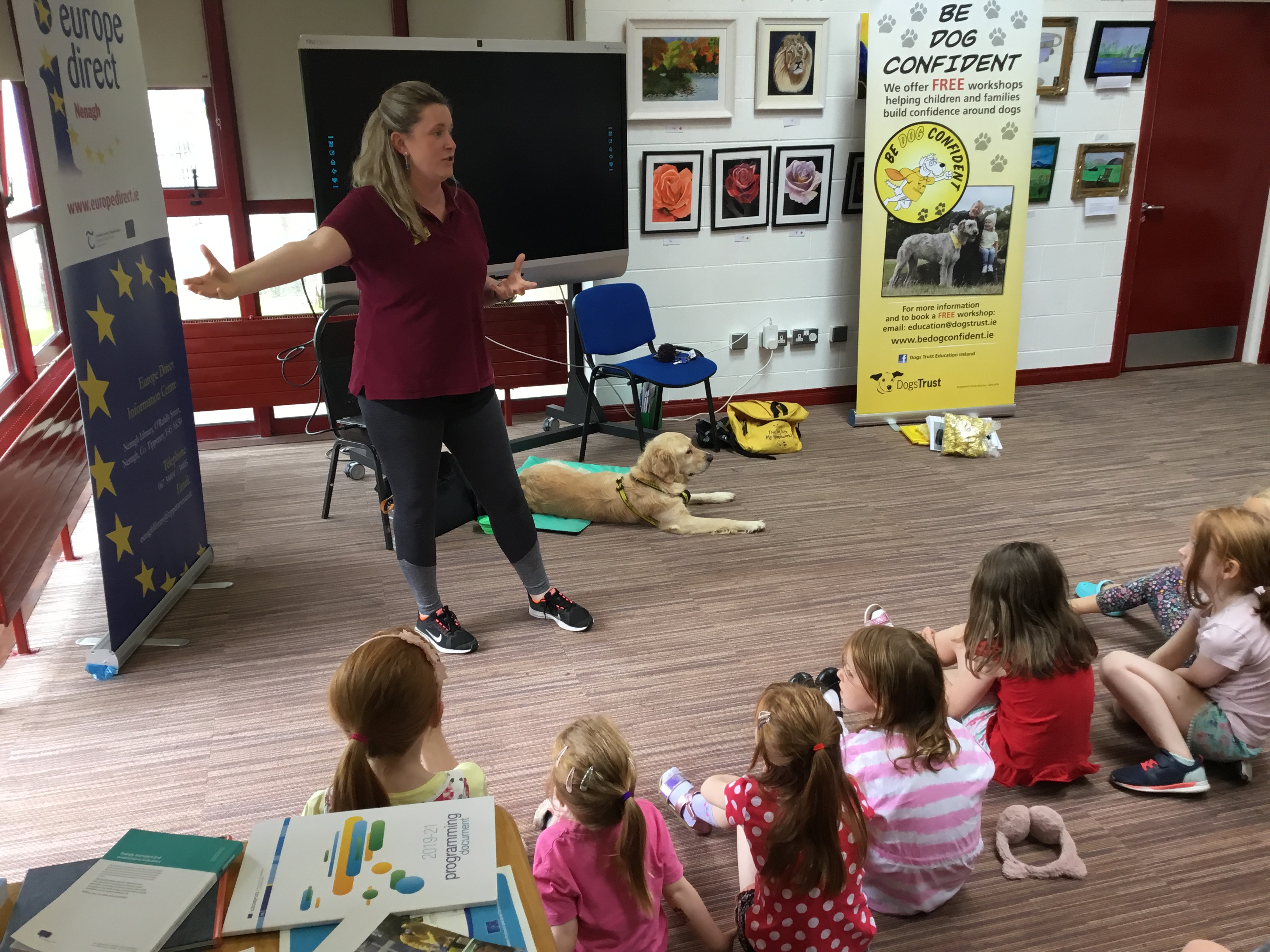 [foogallery id="56684″]
One of the staples of Nenagh library's Summer Programme for Children is a visit from Dogs Trust Ireland and this year we were delighted to welcome Maeve O'Flynn and her beautiful golden retriever, Penny. They joined us on Wednesday last, 24th July and their workshop, 'Understanding Dogs', sought to teach children (and their parents!) to be dog confident and how to handle themselves safely around dogs.
To an audience of approx. 30 children and their parents Maeve talked about getting to know your dog, caring for them and being a responsible dog owner. Both parents and children appreciated Maeve's talk but it was undoubtedly the lovely Penny, who was the star on the day. Well used to the attention and conscious of the warm weather, she sat patiently as Maeve talked, and in responding to commands, proved how well trained she was and therefore a perfect companion and family pet. Afterwards she accepted the children's petting of her and happily posed for photographs with them.
We would like to thank Maeve and Penny for their visit and we look forward to seeing them next year.