Meet author Roisín Meaney in Nenagh Library.
Nenagh Library is delighted to welcome the very popular Roisín Meaney on Tuesday 15th  May @ 6.45pm.Born in Listowel, Co Kerry,(goodplace to start if you are a writer), lived in Tipperary town (excellent move – one of our own then),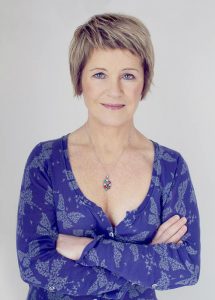 moved to Limerick city, (ah…close enough).
Qualified as a teacher, decided to try her hand at writing a book, attended a hedge school in Co. Clare, (the  Killaloe Hedge School in County Clare no less), flew to San Francisco and wrote The Daisy Picker, won a 'Write a Bestseller' competition – Happy days….
Come along to meet the woman herself…