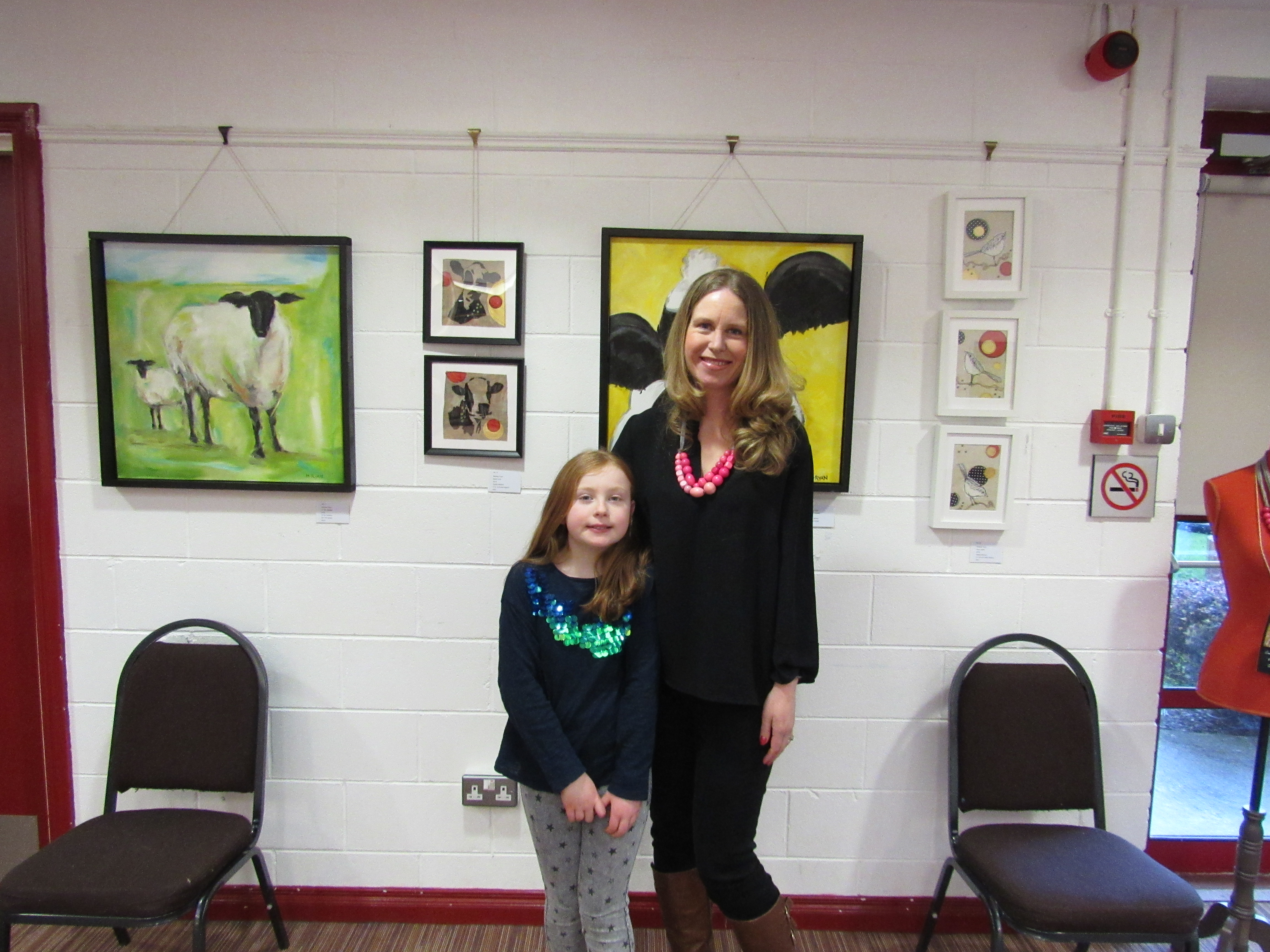 [foogallery id="51999″]
Melissa Ryan is a Textile Artist and her Artwork is on display in Nenagh Library for the month of February. Melissa lives in Birdhill but when she lived in Sydney, Australia, she trained as a Textile Designer.
All her pieces are created in a bright array of colour and movement and designed with a specific country lifestyle theme such as her Farm in the springtime.
Her multilayered textiles are created with a sewing machine as a tool for continuous line drawing with a combination of hand embroidery and acrylic paint.
She became obsessed with the notion of reduce, reuse and recycle which started her to source and collect her own families worn out clothing, fabrics that had, had a previous life and that had outlived their purpose.Melissa works as an arts and craft tutor with the Tipperary ETB and enjoys working with adults who share the same passion for art and making as she does.