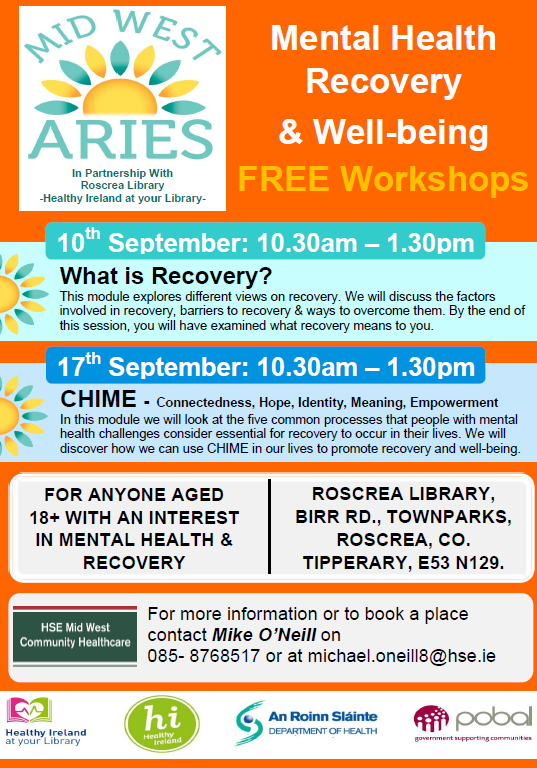 10th September: 10.30am – 1.30pm
What is Recovery?
This module explores different views on recovery. We will discuss the factors involved in recovery, barriers to recovery & ways to overcome them. By the end of this session, you will have examined what recovery means to you.
17th September: 10.30am – 1.30pm
CHIME – Connectedness, Hope, Identity, Meaning, Empowerment In this module we will look at the five common processes that people with mental health challenges consider essential for recovery to occur in their lives. We will discover how we can use CHIME in our lives to promote recovery and well-being.
For more information or to book a place contact Mike O'Neill on
085- 8768517 or at michael.oneill8@hse.ie