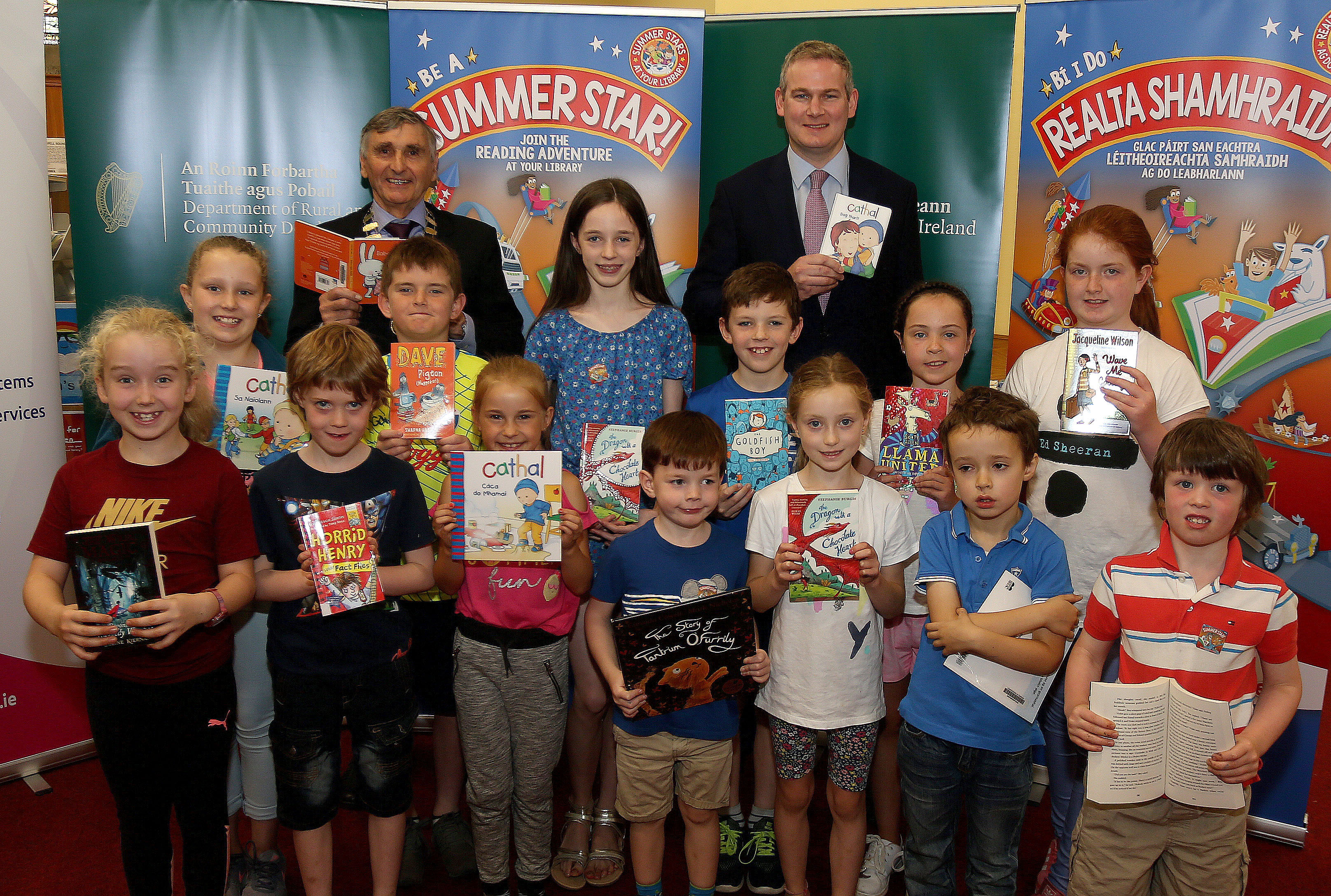 Mr Seán Kyne TD, the Minister of State for Community Development, Natural Resources and Digital Development launched the national Summer Stars Children's Reading Adventure today in Oranmore Library, Co. Galway.
Summer Stars is the national reading programme for children taking place in all 330 public libraries throughout the country this summer. A free initiative, it continues to grow in popularity each year with over 65,000 children expected to participate in 2018.
Mary Stuart, Head of Libraries Development, LGMA, noted "With the school holidays now underway, the summer months provide an ideal opportunity for children to take time to find books they really enjoy and experience reading as an activity which is fun and a source of entertainment."
Access to books and reading for pleasure is well known to have many important long-term benefits. Children who develop an interest in reading have been found to have greater self-esteem and well-being, greater creativity, better social and health outcomes, and an overall better quality of life as they get older.
Summer Stars provides the whole family with an opportunity to explore the full range of children's library services, including story time sessions, book clubs, children's events, access to talking books and games, workshops, computers and internet access, and of course children's books for all ages.
For further information, contact your local library.