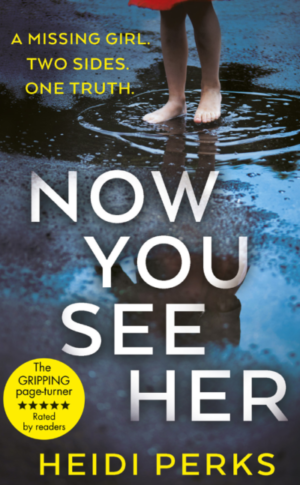 Nenagh Library Online Adult Book Club
Tuesday June 29th at 4pm
Available to view on
Tipperary County Council Library Service Facebook and YouTube
Preview:
She was your responsibility. And now she's missing.
Charlotte is looking after her best friend's daughter the day she disappears. She thought the little girl was playing with her own children. She swears she only took her eyes off them for a second.
Now, Charlotte must do the unthinkable, tell her best friend Harriet that her only child is missing. The child she was meant to be watching.
Devastated, Harriet can no longer bear to see Charlotte. No one could expect her to trust her friend again.
Only now she needs to. Because two weeks later Harriet and Charlotte are both being questioned separately by the police. And secrets are about to surface.
How far would you go to put things right?
THE SUNDAY TIMES BESTSELLER
She was your responsibility. And now she's missing.
'I flew through this book in three days, with my heart in my mouth. Seriously page turning' Lisa Jewell, bestselling author of THEN SHE WAS GONE
'A gripping tale of friendship and deceit, where nothing is what it seems' – Laura Marshall, bestselling author of FRIEND REQUEST
About the Author:
Heidi Perks worked as a marketing director for a financial company before leaving to become a full-time mother and writer. She is a voracious reader of crime and thrillers and endlessly interested in what makes people tick. Heidi lives in Bournemouth with her family.