Having trouble deciding on a new book to read? These are some of the books our library staff across the county are currently reading or recently finished this November.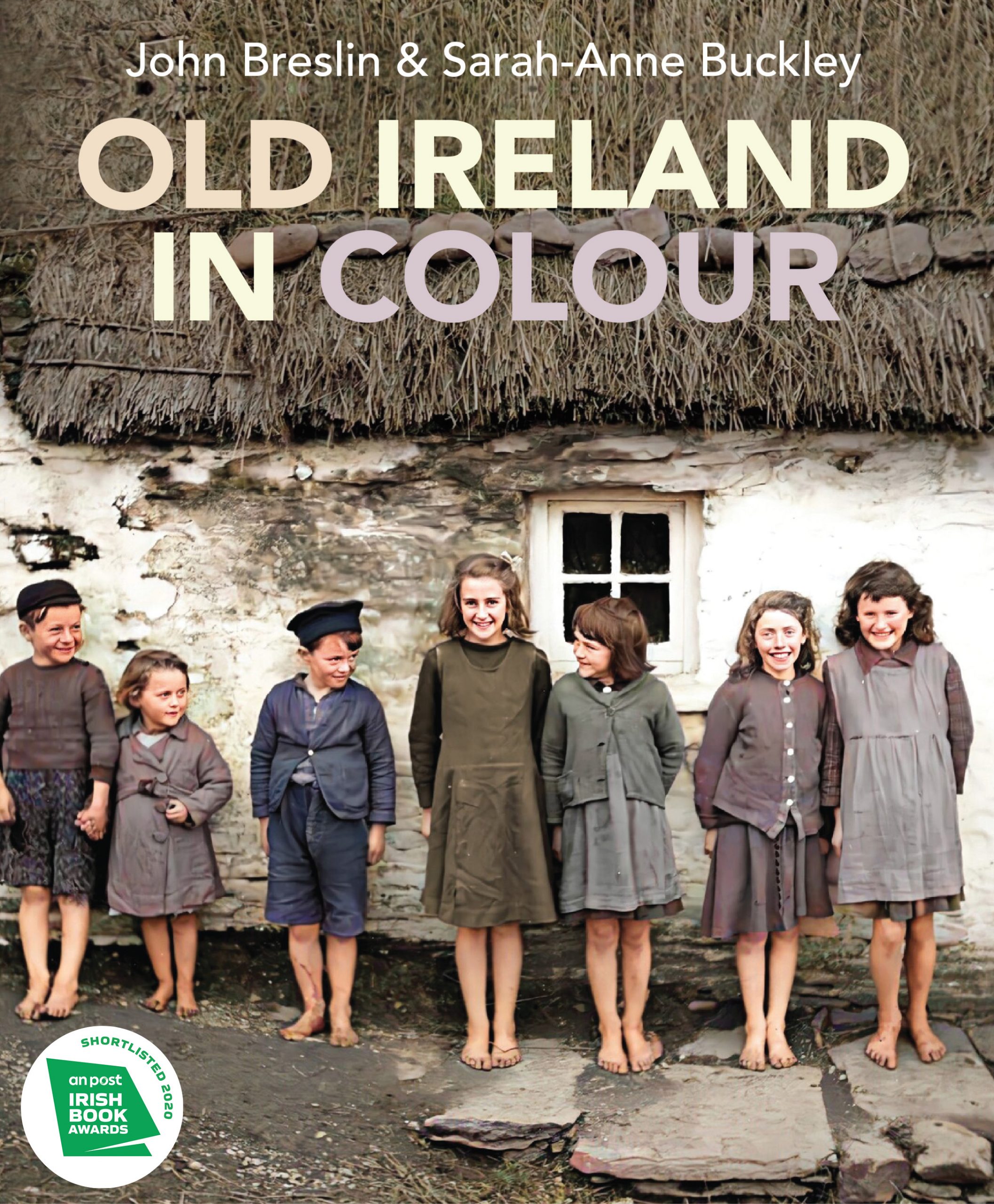 Old Ireland in Colour – John Breslin and Sarah-Anne Buckley
Pat in Library HQ is currently reading 'Old Ireland in Colour' by John Breslin and Sarah-Anne Buckley.
He says: it is a wonderful study of how black and white images are transformed and given new life and meaning. The quality of the images portray each in a truly new light and it is a book worthy of the success and acclaim it is receiving.
The Mirror & The Light – Hilary Mantel
Paul in Clonmel Library is reading 'The Mirror and The Light' by Hilary Mantel.
The Mirror and the Light is the final instalment of Hilary Mantel's critically acclaimed Thomas Cromwell trilogy. Like it predecessors it is a hefty tome and lacks non of Mantel's famous attention to detail or historical authenticity. Coming eight years after her last Thomas Cromwell offering this novel forces the author to finally confront the impending death of the central protagonist. Mantel's ability to capture the personalities and political manoeuvrings which dominated the court of Henry VII enthrals. The chapters where Cromwell interviews detainees in the Tower are particularly engrossing and give the reader insight into how religious strife at the time almost tore England apart.  All in all The Mirror and the Light was well worth the wait and can sit happily alongside both Wolf Hall and Brining Up the Bodies.
Blunt Force – Lynda La Plante
Noirín in Borrisokane Library is currently reading 'Blunt Force' by Lynda La Plante.
She says it is a "great suspense book".
Girl, Woman, Other – Bernardine Evaristo
Sarah in Cashel Library is currently listening to 'Girl, Woman, Other' by Bernardine Evaristo on the BorrowBox App.
Beautifully layered stories of twelve women exploring themes of identity, race, friendship and love.
In Order to Live – Yeonmi Park
Tom in Clonmel Library is reading the memoir, 'In Order To Live' by Yeonmi Park.
The true story of a young girl and her mother who escape the brutal regime in North Korea and their harrowing experiences in China before their eventual escape across the Gobi desert to Mongolia and from there to freedom in South Korea.
The House of the Deaf Man – Peter Kristufek
Jane in Local Studies has been enjoyingng 'The House of the Deaf Man' by Peter Kristufek.
A tour of the 20th Century in Slovakia through the life of a GP in a small town. The novel charts his experiences and those of his family and neighbours through four regime changes, world war and the Holocaust, political trials and secret police.
Midwinter Break – Bernard MacLaverty
Anne Marie in Clonmel Library is enjoying 'Midwinter Break' by Bernard MacLaverty on our BorrowBox app.
A very enjoyable and beautifully written book about Stella and Gerry who are 40 years married. They take a weekend break in Amsterdam. However this time together forces them to seriously question their life together and if their relationship has a future.
Out of Love – Hazel Hayes
Rachel in Clonmel Library is enjoying 'Out of Love' by Irish author, Hazel Hayes.
A book that starts with the breakup of a relationship and brings its audience back-in-time to the very beginning.
* Tune in this upcoming Tuesday (10th of November) for the first of Clonmel Library's 'The Book Review Podcast' where Stephanie and Claire from Clonmel Library will give their honest opinions on Jeanine Cummin's 'American Dirt' and Delia Owen's 'Where The Crawdad's Sing'.