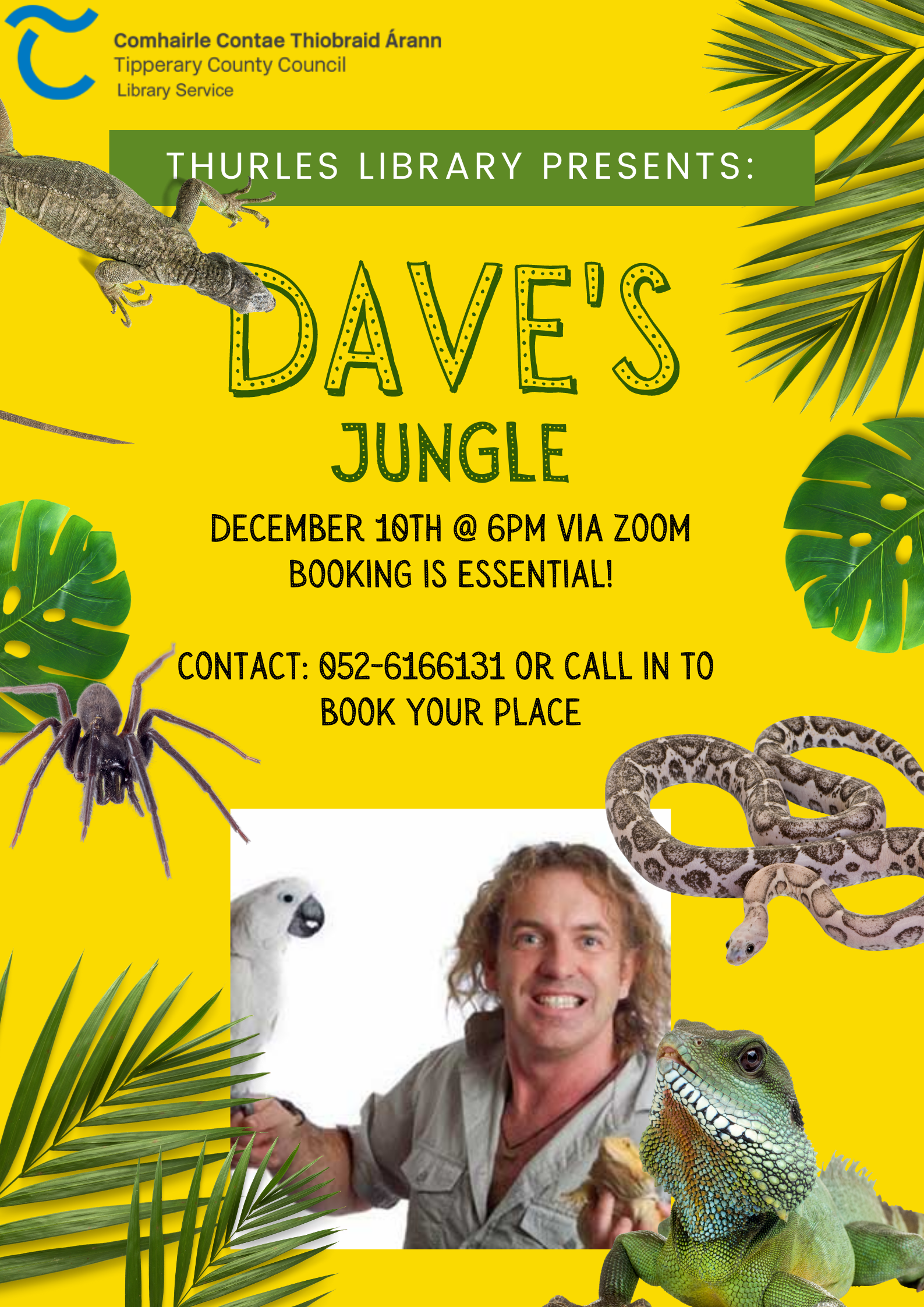 Thurles Library presents: Dave's Jungle, Fun for all the family!!

Join Dave and all the gang LIVE from the reptile house via Zoom on Friday, December 10th @ 6pm for an exciting experience with the animals of Dave's Jungle! A fun opportunity to meet some crocodiles, tarantulas, scorpions, snakes and large lizards. Dave is an experienced animal handler – his sessions explain how the animals hunt, how they perceive the world, how they use their senses, eat and catch their prey.

Booking is essential for this event – please contact Thurles Library at 052-616-6131 or visit us to book your place!