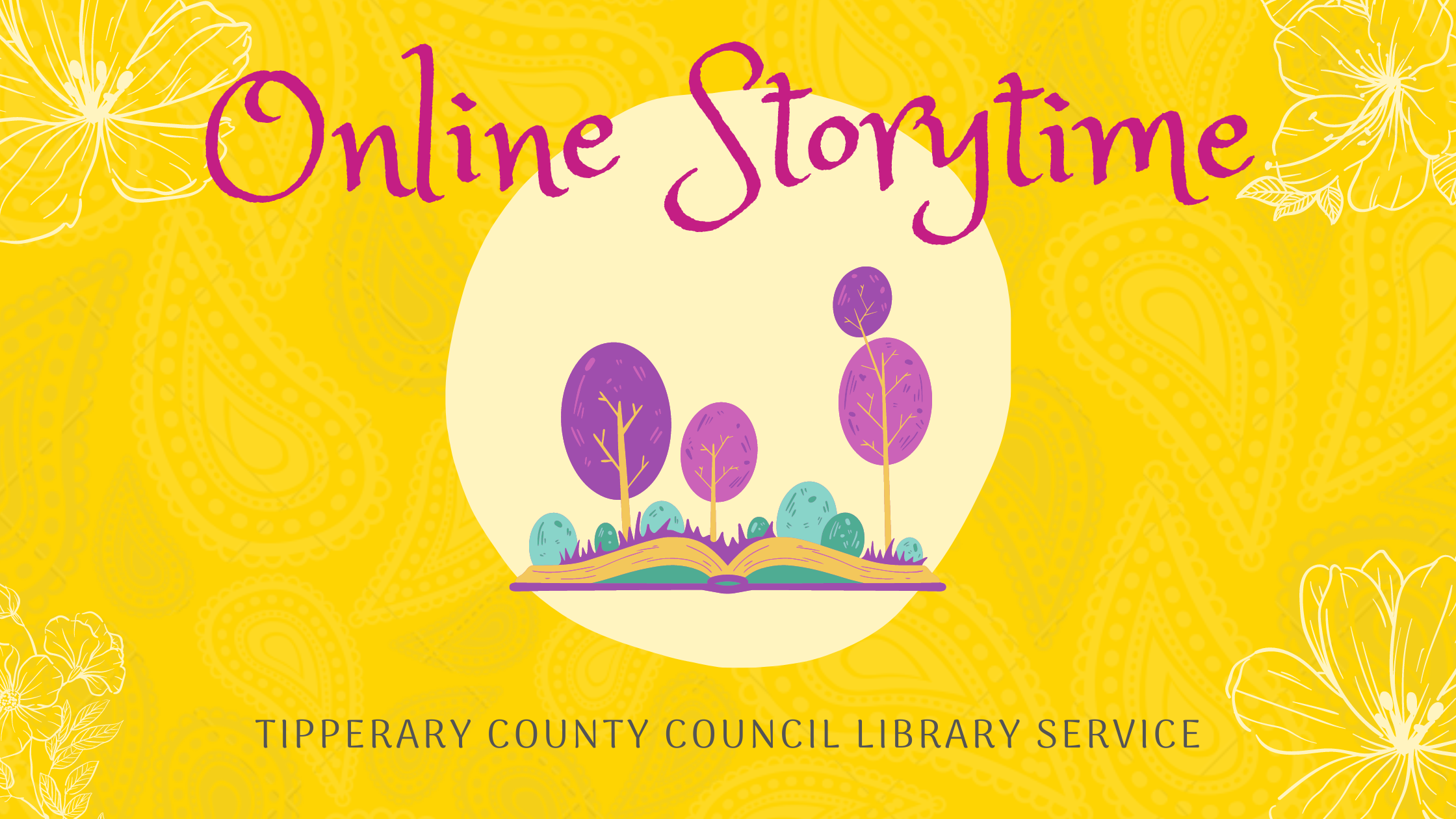 Many of our libraries are currently running weekly storytime sessions online on our social media platforms. These sessions are predominately suitable for ages 3-6 but may be enjoyed by any age.
The more children are exposed to reading, singing, rhymes, books and story telling the more they'll understand about language and words and help lay the foundation children need to develop reading and writing skills. It's never too early to introduce your child to the magic of stories & books.
Sessions are available to view on our YouTube channel & Facebook page.
—
Cashel Library – Join Sarah every Monday at 2pm & Suzanne every Saturday at 11am.
Thurles Library – Join Aoife every Wednesday at 4pm.
Clonmel Library – Join Pat or Rachel every Thursday at 4pm.
Nenagh Library – Join Margaret every Friday at 4pm.