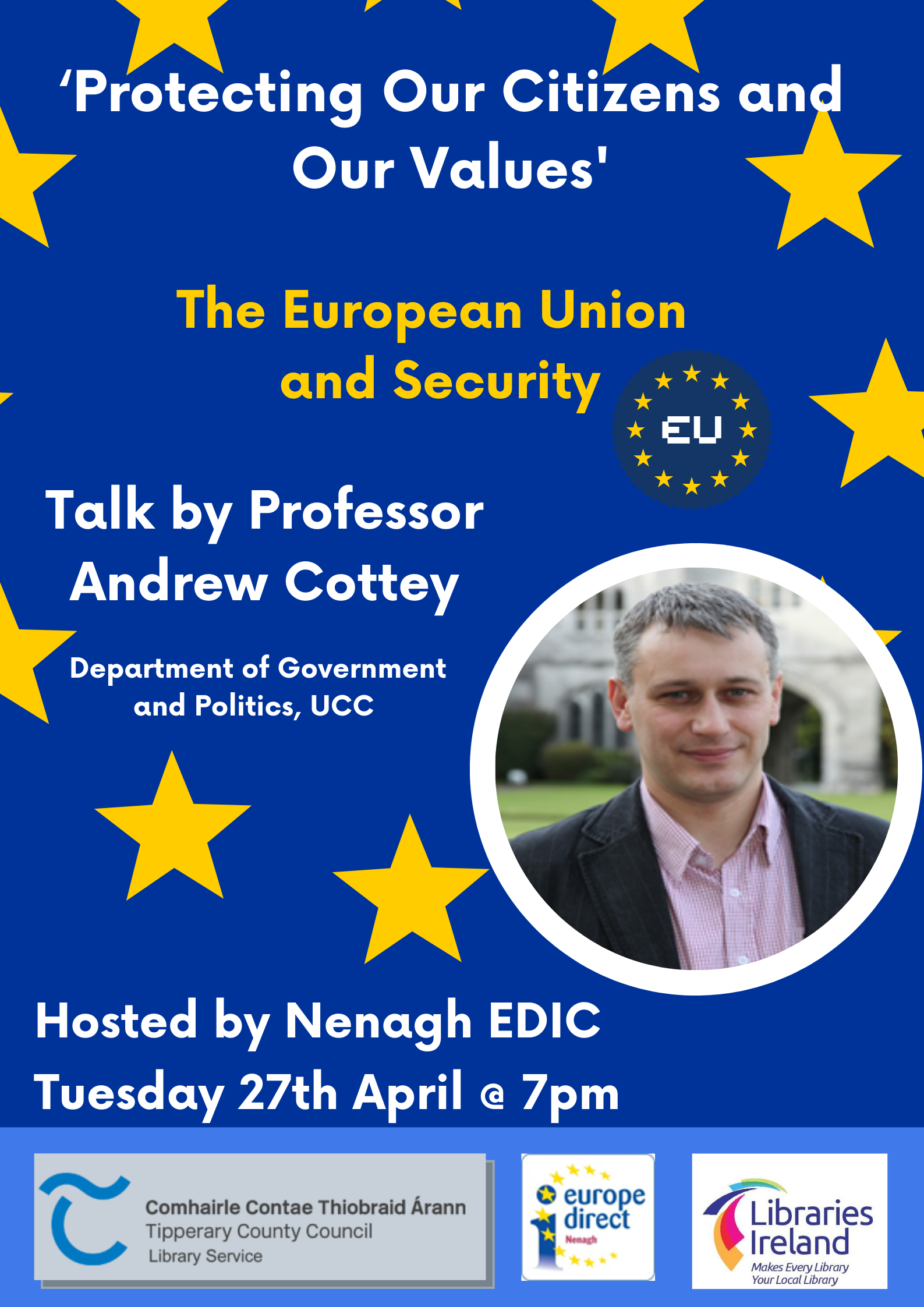 Nenagh EDIC Online Talk
 "Protecting Our Citizens and Our Values:
The European Union and Security"
Tuesday the 27th of April at 7pm
Click below to go to the talk. Will be available on our Facebook, YouTube Channel and a link to it on Twitter.
Nenagh Edic is delighted to host this talk by Professor Andrew Cottey.
Andrew Cottey is Professor and EU Jean Monnet Chair in European Political Integration at Department of Government and Politics, University College Cork and was Head of the Department of Government and Politics from 2013 to 2018. His teaching and research are in the areas of international relations and international security and he has been a NATO Research Fellow, a Research Associate at the International Institute for Strategic Studies (IISS) and a Visiting Researcher at the Stockholm International Peace Research Institute (SIPRI).
His publications include 'Security in 21st Century Europe' and he co-authored 'Understanding Chinese Politics: An Introduction to Government in the People's Republic of China.'
This event is presented by Nenagh Library which is the Europe Direct Information Centre (EDIC) for counties Tipperary, Limerick, Cork and Kerry. This major event is part of our 2021 EDIC Programme of Events.