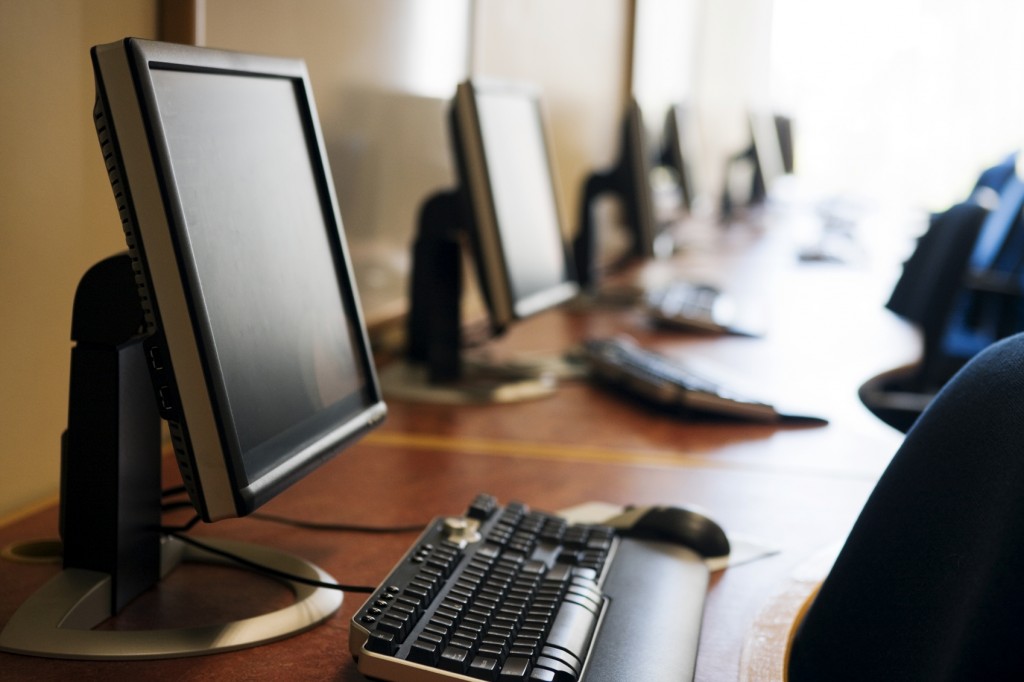 Public PCs with access to the Internet are available in all our branches.
Children : Free
Everyone else: €1 per 50 min session. ( Maximum of two sessions per day)
Printing:
€0.20c per page( Black and White )
€0.50c per page ( colour, if available )
Scanning:
Most of our libraries have a scanning facility.
WiFi:
FREE Wi-Fi is also available to library members at all public libraries. Borrowers are welcome to use their own laptops, tablets etc. in our branches.
Installed on each PC are Microsoft Office and Open Office.
Users must register at the desk before using the computers.
Children aged under 16 years of age must have parental permission to use the internet. Ask at the desk for the form.
Databases: ( Branch Access only )
eServices that you can access from home