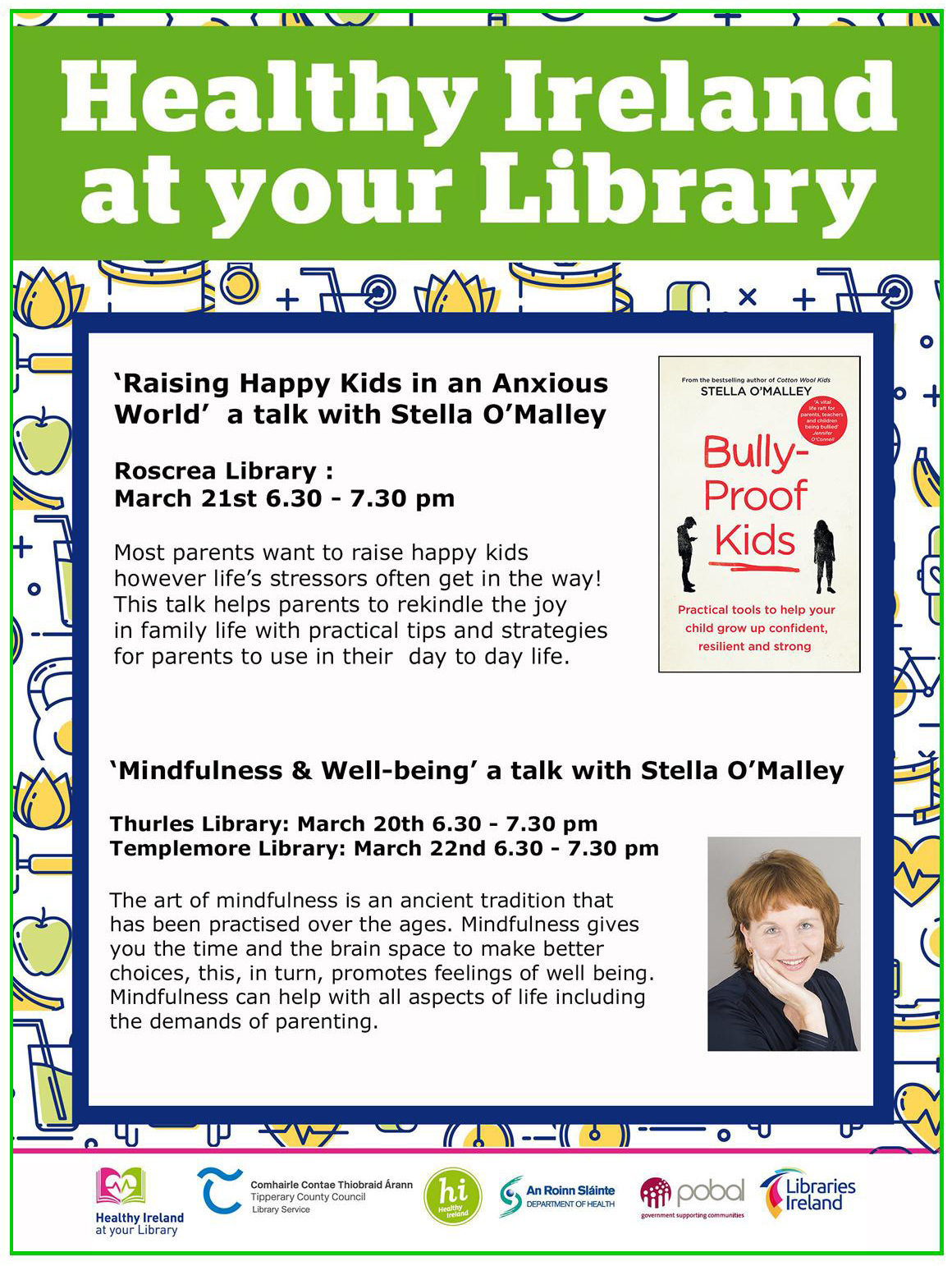 Roscrea Library :  Wednesday March 21st 6.30 – 7.30 pm
Most parents want to raise happy kids however life's stressors often get in the way! This talk helps parents to rekindle the joy in family life with practical tips and strategies for parents to use in their day to day life.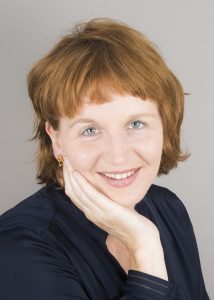 Stella O'Malley is a psychotherapist, best selling author and public
speaker with many years' experience as a mental health professional.
Much of Stella's counselling and teaching work is with parents and young people which culminated in the publication of her book 'Cotton Wool Kids' by Mercier Press in 2015. 'Cotton Wool Kids' reached no.5 on the Irish bestseller charts and remained on the Eason's bestselling list for some time while in August 2017, Stella's new best-selling book 'Bully-Proof Kids: Practical tools to help kids grow up confident, resilient and strong' was released in 2017 by Gill Books.