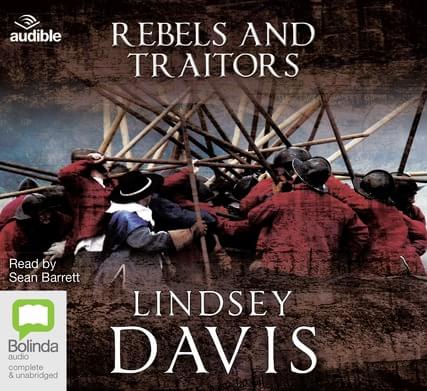 Rebels and Traitors by Lindsey Davis Read by Sean Barrett
Set against the terrible struggle of the English Civil War, Rebels and Traitors is the story of how this turbulent era effected everyone, from rich to poor, and the hopes and dreams that carried them through years of deprivation, bloodshed and terror.
When Gideon Jukes and Juliana Lovell, who are on opposites sides of the struggle, meet during one of the era's most crucial events, their mutual attraction brings the comfort and companionship for which they both have yearned. But the flowering of radical thought collapses; its failure leads to endless plots and strange alliances. And shadows from the past threaten them individually and together in their hard-won peace.
Like Margaret Mitchell's Gone with the Wind and John Jakes' North and South, Lindsey Davis brings to life a turbulent time through the stories of those who struggled, fought, lived and loved on all sides of a defining and devastating time.
Download this eAudiobook here