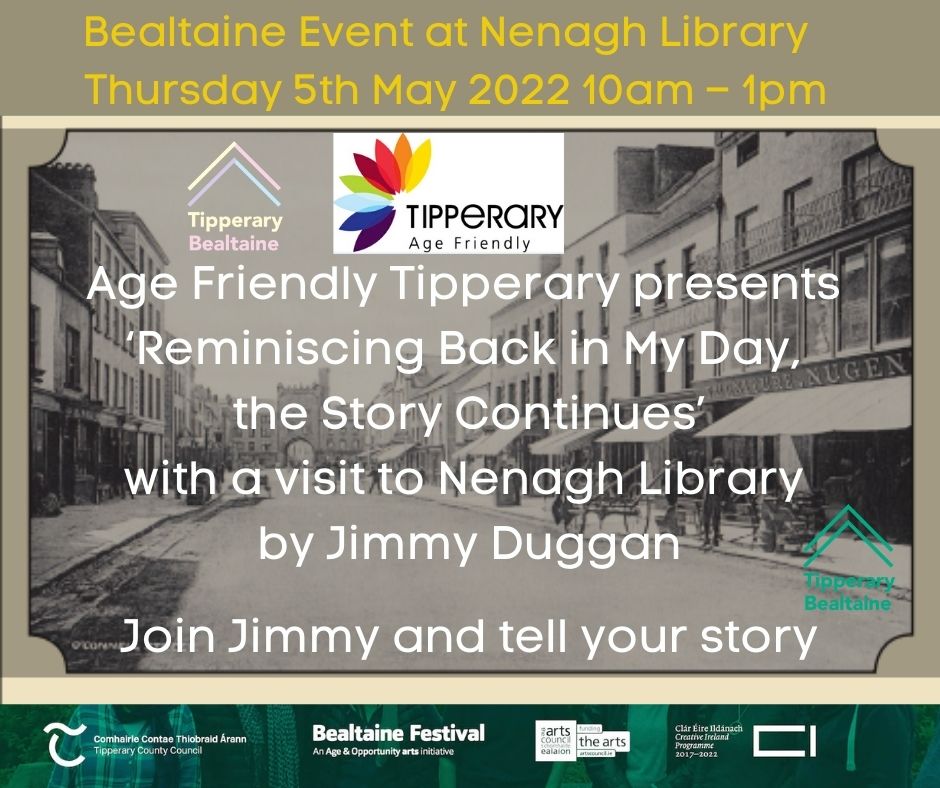 Jimmy Duggan in Nenagh Library on Thursday 5th May 2022 @10am – 1pm for our Bealtaine Event.
Event organised by: Tipperary Arts Office, Tipperary County Council and supported by Tipperary Age Friendly.
Age Friendly Tipperary presents 'Reminiscing Back in My Day, the Story Continues', with a visit to Nenagh Library by Jimmy Duggan who collated and narrated the 2021 first volume of stories in the collection.
To continue this project Tipperary Age Friendly invites you to visit Nenagh library on Thursday 5th May where Jimmy will have informal chats in person which will be collated into the new volume of stories which we will launch and showcase during Positive aging week 2022