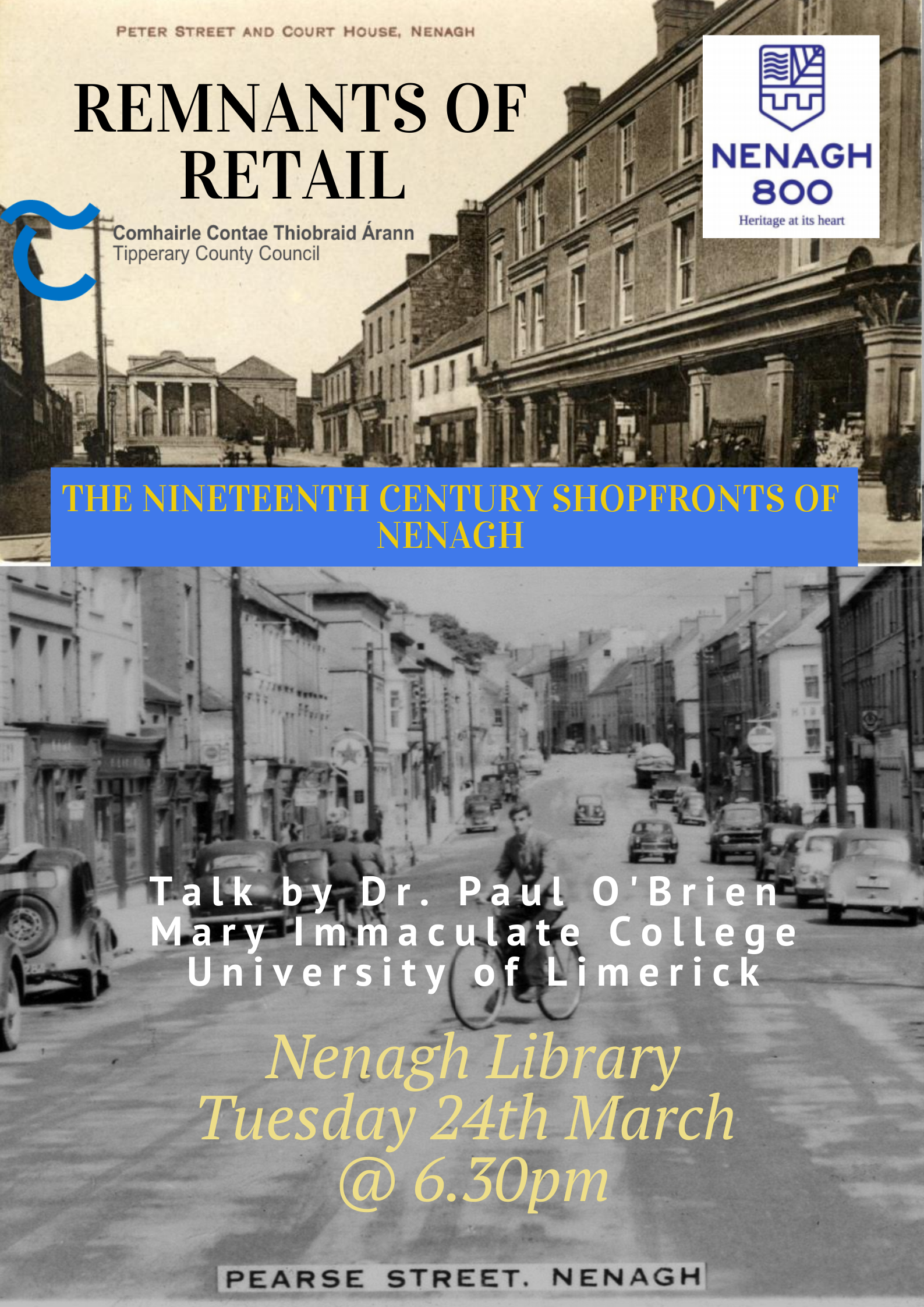 Join Dr. Pa
ul O'Brien(Mary Immaculate College) in Nenagh Library at 6.30pm on Tuesday the 24th of March for his talk on,"Remnants of Retail: The nineteenth-century shopfronts of Nenagh." (Part of the Nenagh 800 series of lectures).
This lecture will focus on the emergence of shopfront styles and architecture. Traditional Irish shopfronts featured a mix of sophisticated designs, decorative ironwork and carved wood. Hand-painted signs, often in relief are another striking feature of shopfront design. The use of awnings or canopies was widespread and often featured additional signage and design elements. The lecture will also discuss the emergence of advertising on the local streetscape – a development which became synonymous with retail in bustling Irish country towns. The types of shopfronts include grocers, pubs and inns, butchers and hardware stores. The traditional shopfronts of Nenagh significantly contribute to the fabric and texture of the town.
"In 2020 Nenagh will celebrate Nenagh 800, celebrating 800 years of the development and history of the town of Nenagh.  There are so many elements that make Nenagh what it is – its agricultural roots and market town, its heritage – both physical and cultural, but most of all its people."  From www.nenagh800.ie
As part of these celebrations of Nenagh 800 are delighted to host a series of lectures on local history to explore the history of the town.