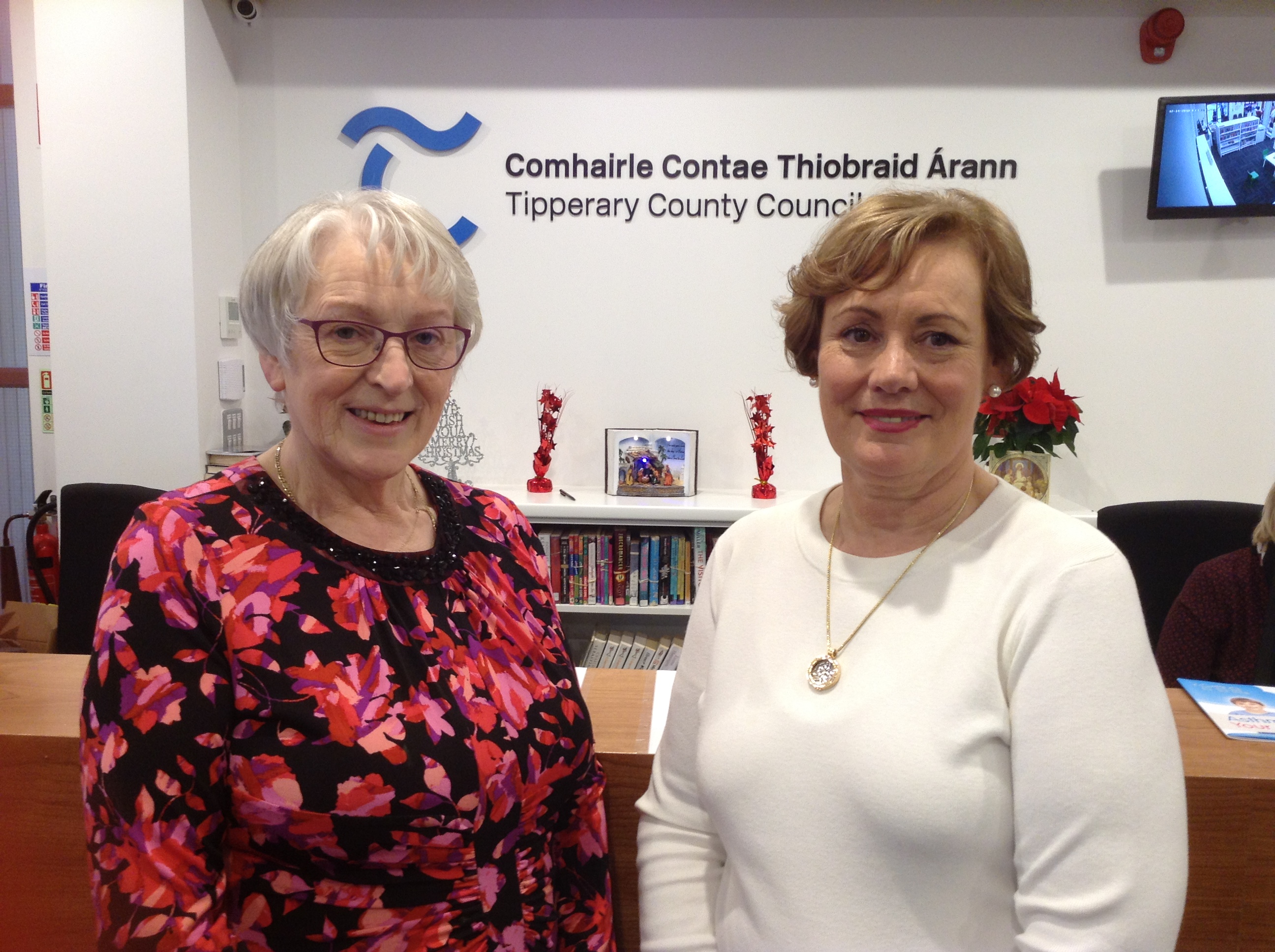 At a presentation in Tipperary Town Library on Friday last, Damien Dullaghan, County Librarian, marked the retirement of Nollaig Butler from the Library Service. Nollaig has worked in Tipperary Town for over 30 years, providing a loyal and dedicated service to the local community.
Nollaig has overseen a period of great change particularly in the last 15 years or so. From automation of the library system, to public Internet PCs, online services and most recently self-service, Nollaig has embraced these new services because they offered a better service to the users and customers of Tipperary Town. Along with her colleague, Gerardine Hughes, their can-do attitude has seen the successful move of the library from Dan Breen House to the Excel.
On Friday, the County Librarian thanked Nollaig for 30 years of hard work and loyal service, and for leading so many changes over these years. He said, "the best of luck with this new chapter of life. And finally, don't be a stranger – enjoy using all the services from the other side of the desk."
On behalf of all the staff of Tipperary County Council we wish Nollaig every happiness in her retirement.
Photo shows Nollaig Butler with her colleague Gerardine Hughes.