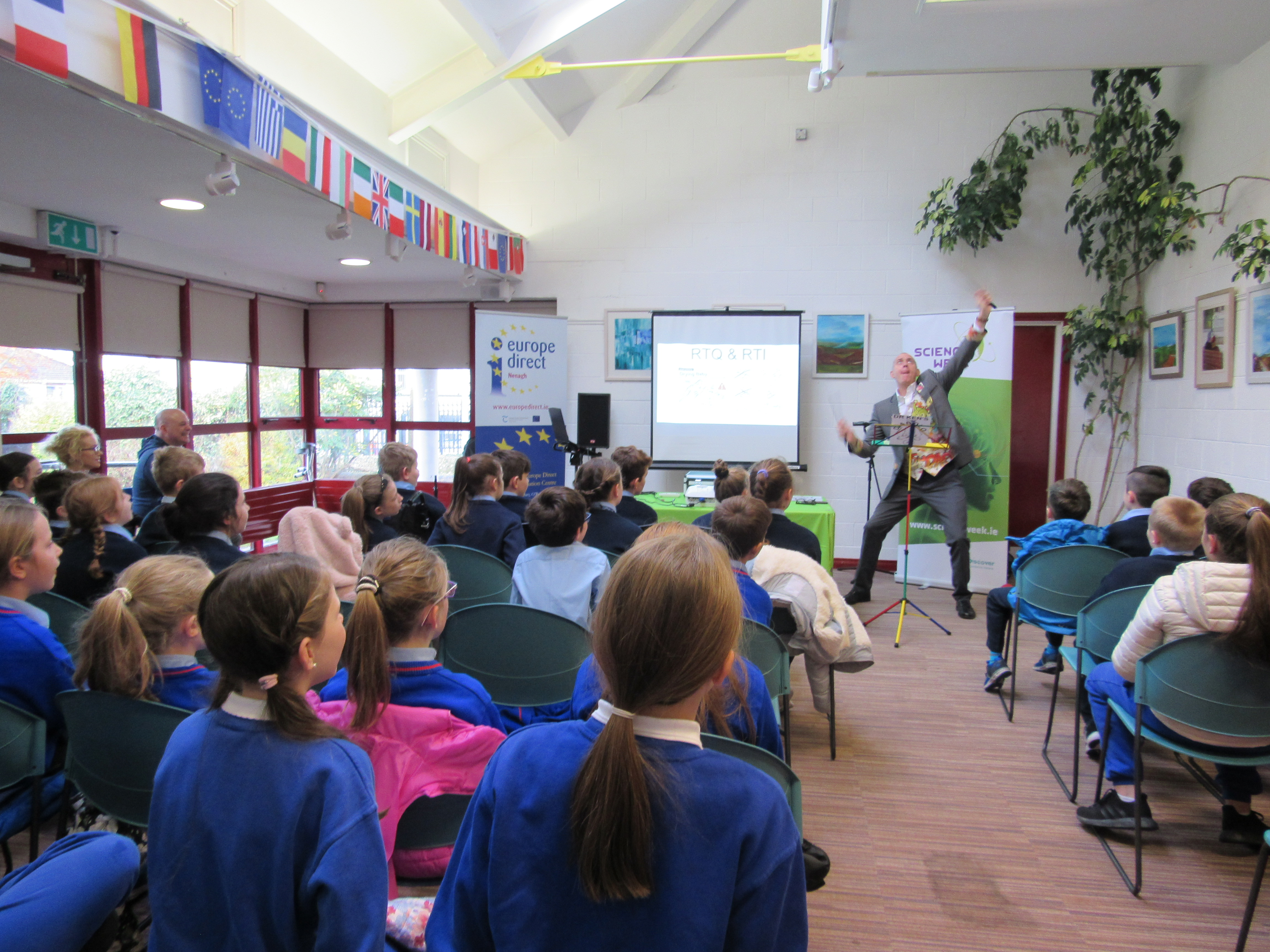 Mathamagic came to Nenagh library on Tuesday, 13th November, as part of their Science Week programme of events with a visit from Dr. Ken Farquhar of the 'Inspirational Science Theatre Company' in the UK. Ken, a qualified and experienced teacher and STEM ambassador has, for the past 20 years, produced shows and workshops to inspire all ages to look more favourably on science and maths. On Tuesday he brought his very popular maths show to the library. 'It Doesn't Add Up' features simple maths and complex magic designed to entertain and educate.
Over the course of 3 shows and using card tricks, the Rubik's cube, the height of a Diabolo throw, juggling patterns and shape-shifting numbers Ken entertained 156 pupils from primary schools from Birdhill, Terryglass, Kilkeary, Youghalarra and St.Mary's No2, in Nenagh. The children were fascinated, enjoying this new method of illustrating counting, patterns, shapes, volumes, probability, combinations and permutations and the mathematics that surrounds us every day. We received very positive feedback from their teachers, every one of whom asked
for more events of this nature in the library.
As Europe Direct Information Contact (EDIC), for counties Tipperary, Limerick, Cork and Kerry, Nenagh Library was delighted to take part in Science Week 2018, this year again supported by the Science Foundation Ireland, which receives funding from the EU, (€475 million from 2014- 2017 under the Horizon 2020 Programme)