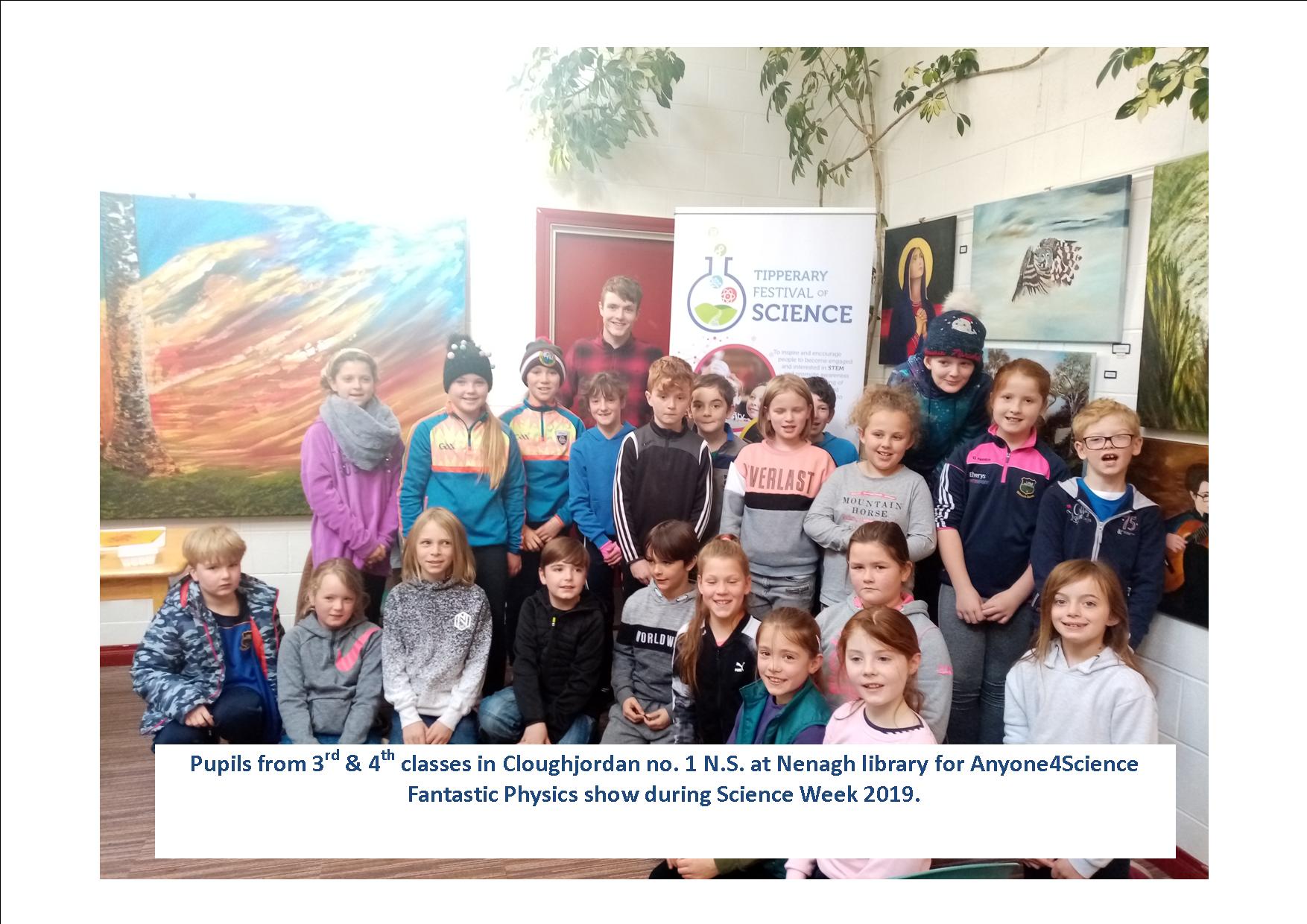 [foogallery id="58467″]
Nenagh Library marked Science Week with Anyone4Science bringing their Fantastic Physics show to the library on Tuesday last, 12th November. Presented with great enthusiasm by Ross, the show aimed to take the mystery out of science by showing the principles of physics at work in simple everyday situations.
From 2nd – 6th classes, pupils from 5 different schools attended the three shows which were perfectly pitched to the different age groups. The presenter's style was excellent and held the children's interest throughout, getting them to think about the science behind each experiment. Each experiment was ingenious yet simple and the children quickly got involved, volunteering with great enthusiasm and excitement to take part in the different demonstrations.
The fact that these demos were practical and could be easily reproduced in the class room appealed to the teachers who were pleased to see their students give accurate answers, using the scientific terms they had learned from Ross.
5 schools, with over 160 pupils visited Nenagh library for our Science week Festival and we would once more like to thank the Tipperary Festival of Science for bringing this event to us. The Tipperary Festival of Science is managed by Mary Immaculate College, Limerick in conjunction with Limerick Institute of technology and receives funding for these events from the Science Foundation of Ireland and American Irish Partnership. Nenagh library would like to thank all of these partners for their support.