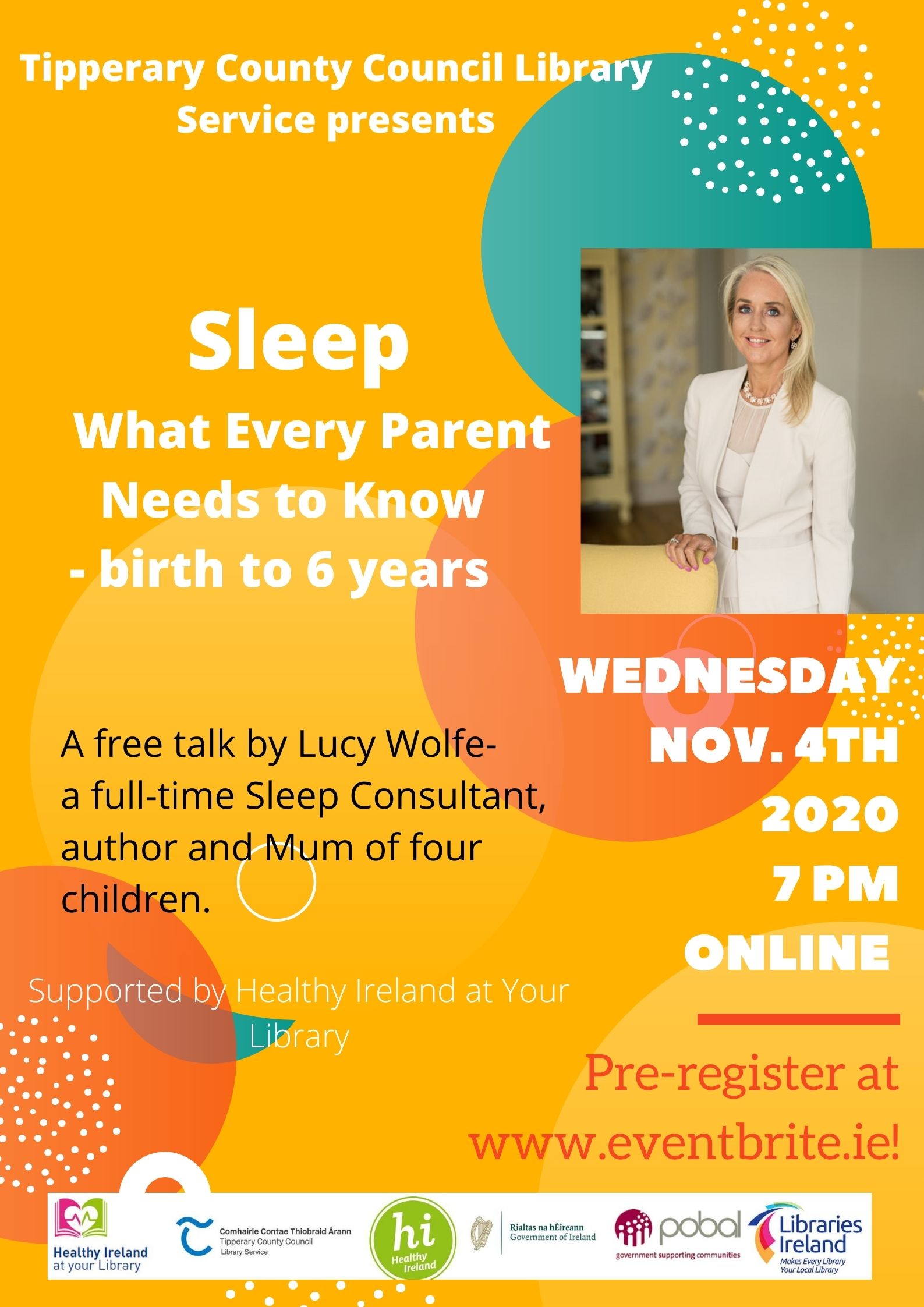 As part of our Healthy Ireland at Your Library programme, we have a free online talk by Lucy Wolfe, a Sleep Consultant, specialising in sleep for young children.
This event can be pre-registered at:
Lucy Wolfe, is Ireland's best-known Sleep Consultant and bestselling author of "The Baby Sleep Solution" and "All about Baby Sleep" and Mum of four. She is the head of Sleep Matters, a private practise based in Cork. She is the resident sleep expert on Virgin Media One's Ireland AM weekday show and has contributed to television programmes including a featured expert on RTE's documentary "Awake – The Science of Sleep". Lucy can be heard frequently on national radio; she also writes for The Independent and various online media sources.
On Wednesday Nov 4th, Lucy give a talk covering the following topics:
– An introduction to your child's sleep, what is a sleep problem, who can have one, why does it happen and what you can do.
– Gentle sleep shaping strategies to embrace from birth to 6 months.
– Gentle Sleep Learning strategies to implement from 6 months to 6 years.
– Addressing 3 core reasons that routinely dilute parents' efforts.
– Decisions to make that improve sleep, where your baby sleeps, who starts the process, using a dummy and when to begin.
– Definitive steps towards positive sleep practices including using a stay and support approach to improve sleep gently and considerately by day and by night.
– Questions and Answer session