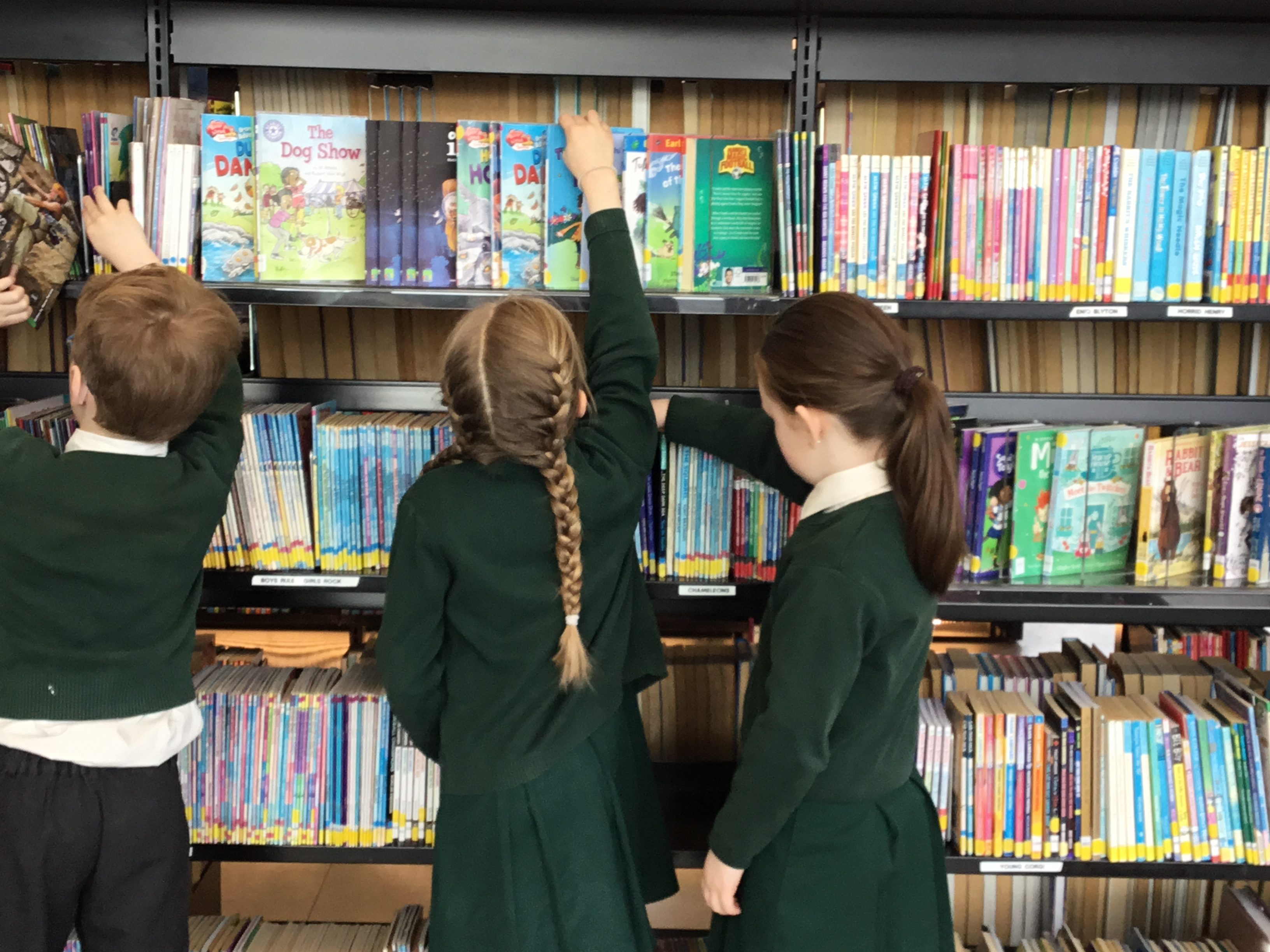 Scoil Angela paid a visit to Thurles library today as part of Spring into Story-time at your local library. The children were from senior infants to 1st class and were accompanied by their teachers Ailish and Denise.  The visit was divided into two sessions with 1st class arriving early with very well prepared questions about the running of the library for librarian Suzanne.  They had a short talk on the library and how to become a member. They looked at some of the books they would like to borrow on their return visit with a family member before listening to the stories Danny's Sick Trick and Beware of Teachers.
Senior Infants arrived with huge enthusiasm to their visit they listened to No-Bot the Robot a very popular story about Bernard the robot who loses his bottom at the park! They took part in the story-line of the Gingerbread Man a great interactive story which uses lots of action movements! Of course there was a request for music ! We danced to the Freeze Song to burn off some energy before finishing the visit with Aliens Love Underpants by Claire Freedman.
Thanks to all the pupils for a highly energetic morning and for taking part in all of the story-time fun today! Come back and visit again soon!