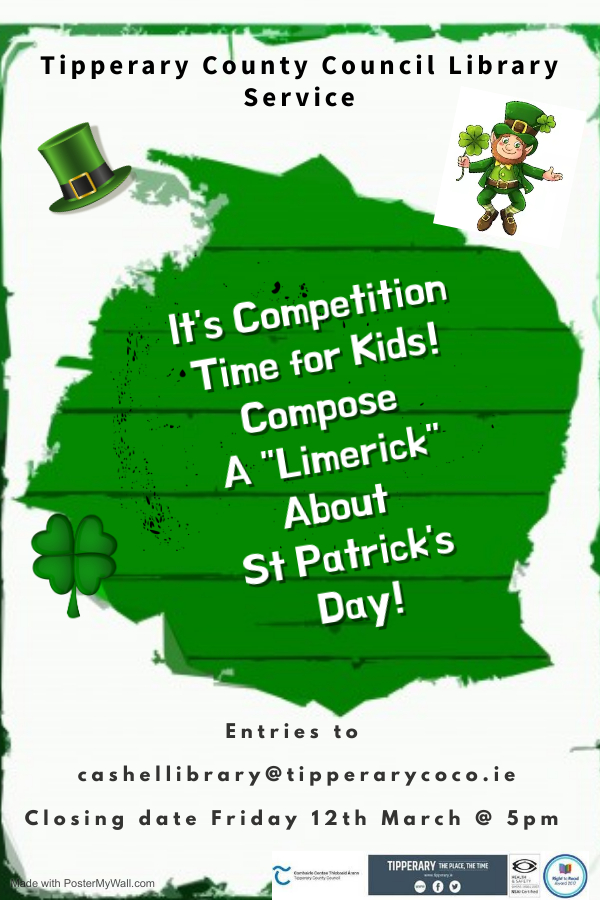 It's competition time for kids at Cashel Library!  We are looking for you to compose a Limerick about St Patrick's Day!
What is  a Limerick?  A limerick is a silly poem with five lines.  They are can be  funny or nonsensical. The first line, second line, and fifth lines end in rhyming words. The third and fourth lines must rhyme. The last line usually delivers the punchline!
Did you know?
Limericks were made famous by Edward Lear, a famous author who wrote the "Book of Nonsense" in the 1800's.  This was an entire book of silly limericks.
Send you entries to cashellibrary@tipperarycoco.ie include competition in the subject line
Closing date is Friday 12th March at 5pm
Best of luck everyone!