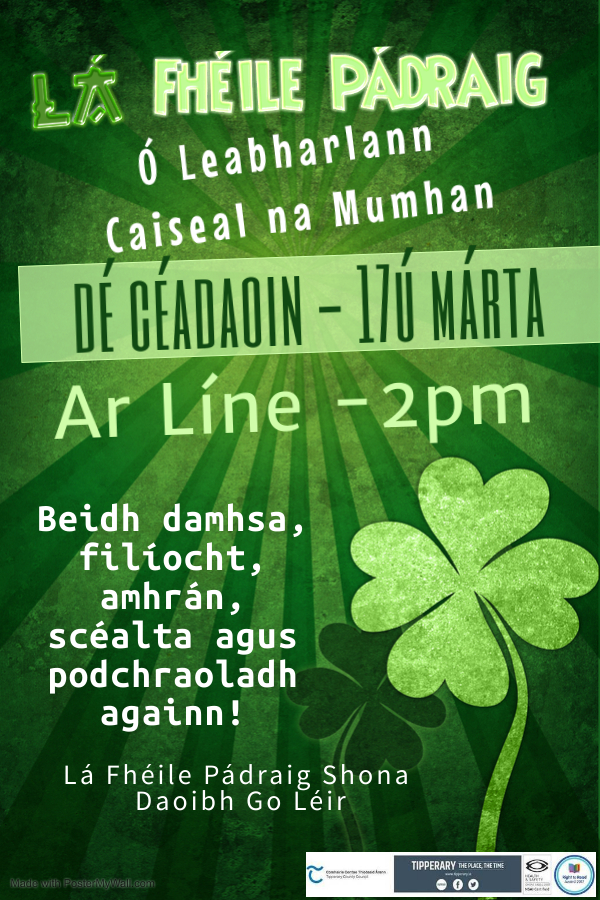 Join us tomorrow Wednesday 17th March at 2pm for song, dance and poetry to celebrate St Patrick's Day!
We also have a podcast from Mary on St Patrick's Day long ago to look forward to!
Parades may not be taking place but we can still wear our green, indulge in lots of green ice-cream and enjoy some St Patrick's Day fun on Tipperary County Council Facebook Page!