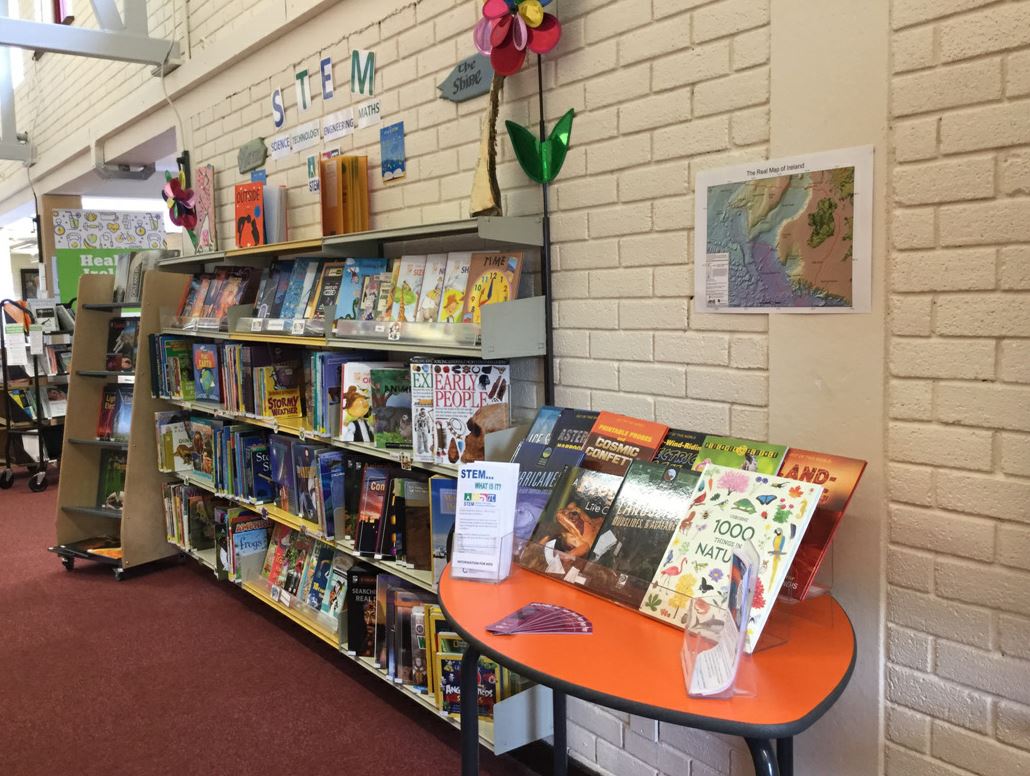 Carrick library's new STEM section is now open for business! Books include topics covered under the topics of Science, Technology, Engineering and Maths (STEM).
STEM is used everyday by all of us without even realising it. We used STEM when we garden, when we cook, when we use our smarts phones along with hundreds more examples. The books cover a massive range in both topics and age groups.
We have some leaflets for both children and adults on what STEM is, how it works and why it is so important. Pop in and have a look!