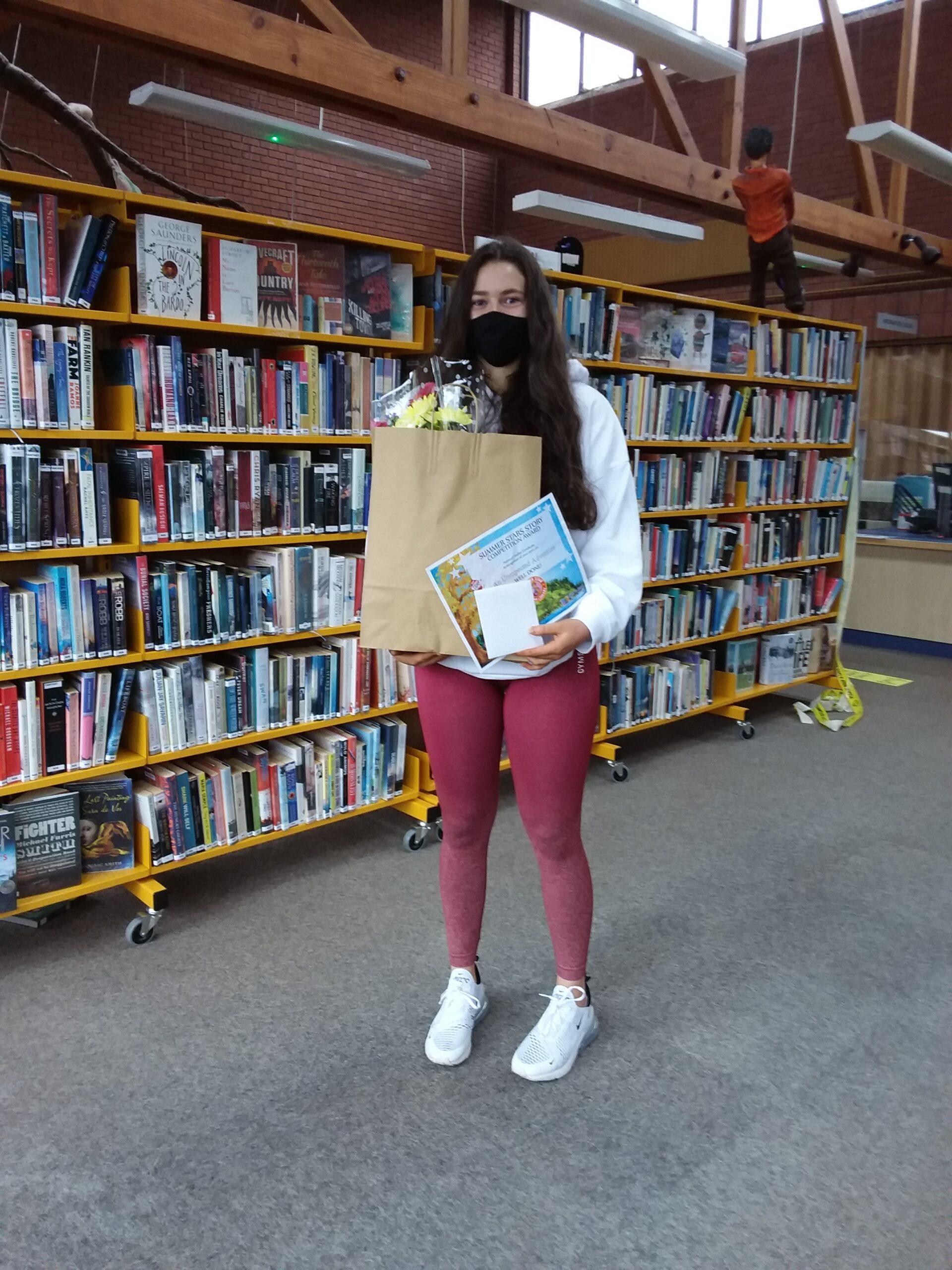 Last summer, Libraries Ireland invited young people from all over the country to enter their Story Competition:
An Unexpected Adventure as part of the annual Summer Stars national reading programme. 
There were 574 entries in total and the judges for the competition included authors Judi Curtin, Alan Nolan and Sarah Webb!! Out of these 574 entries nationwide, one of Clonmel's young library patrons were listed as a finalist in the competition. Ava Collins was one of 15 finalists in the 15-18 years age category for her story 'Twenty Euro Travels'.
You can read Ava's fantastic story below:
Twenty Euro Travels
My life began in a dull, dreary place, an almost lifeless place. I was born into a boring, old money factory. I'll never forget the day I left that head wrecking factory, for what I thought would be a much better place…
I found myself logged in a noisy ATM machine on the cold, dark streets of Dublin. I sat for weeks upon weeks, just waiting for my turn, my chance to be free. I waited patiently as I watched others like me, get out of this wretched machine.
One fateful day I was chosen, I got to leave. As I was rolled slowly out of the machine, I felt a wave of nerves overcome me. "Could this be a bad thing? Maybe I should've stayed". I rattled out of the machine and was blinded by the light of day. I felt the warmth of the sun's rays flicker upon my paper skin. I was free at last. Pulled from the machine, I was put into a mans old fashioned, leather wallet. His name,  James, carefully hand-stitched into the wallet that I now lay in. Finally I felt at home, I was safe, I was at ease. I had roamed the busy streets of Dublin with James, my life was great. But that would suddenly change.
One miserable, wet, rainy day,  James had me sitting in his back pocket. He was on his way to the local newsagent when the heavens opened.  James ran to find shelter.. As he did so, I found myself slipping from his back pocket. I landed in a puddle on the roadside. I called out for James, hoping he'd notice and come back for me. To my miss fortune, he didn't hear my cry for help. I began to feel myself both mentally and physically drowning. I was overcome with fear as my skin got heavier and heavier, sinking into the water.  I found myself being swallowed up by the drain. I tried to stay a float on the water as I was rushed through the pipes below ground, but I couldn't. I fell unconscious.
I later awoke to the piercing sound of seagulls screeching, with the soft, dry sand beneath me. It seemed as though the waves carried me to a small, secluded beach. Time passed, and eventually a tall woman, with chestnut brown hair found me. She reached out and picked me up, the warmth of her hand grazing across my skin. It became clear to me that I had found a new home. Later that night we hopped on a flight to France, in this big, silvery airplane. I got to see the beautiful sights of France, such as the Eiffel tower and the Louvre. I was fortunate enough to have travelled the country with her.
What could've been the end of my life, falling down that drain and ending up in a beach in the middle of nowhere, ended up being the best and most unexpected adventure I have ever witnessed. I had found a home once again.