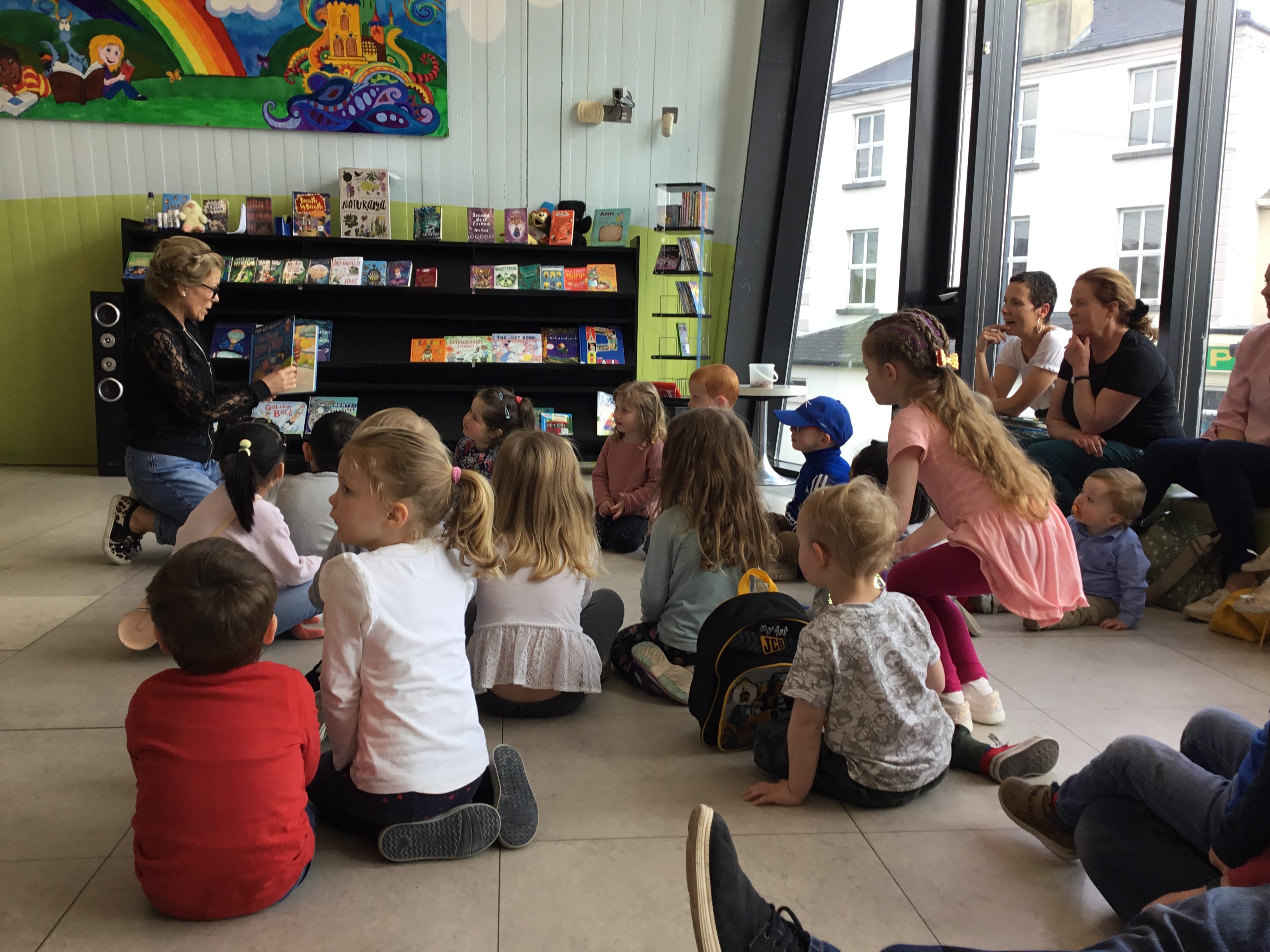 Story-time took place in Thurles library last Saturday with a special theme for Mother's Day! We listened to some great stories How to Raise a Mum which gives plenty of helpful tips on raising a happy mum by showing her how to pick up her toys, what to wear and most of all how to wake her early in the mornings! Monkey Puzzle tells the story of a little monkey who has lost his mum and with the help of butterfly sets off to find her!
We had plenty of singing and dancing throughout the morning too as we danced to The Twist, If you're Happy and You Know It and we also put together actions to You Are My Sunshine for all the mams and dads present on the morning! The children also made a little paper flower pot which they took home for Mother's Day! The story-time ended with the ever popular request of Baby Shark!! Thanks to all the children who took part so enthusiastically in the morning and to the mammy who helped with the glue during the craft!
We look forward to our next story-time which will take place on Saturday 13th April so watch out for more details on that coming soon!
Spring into Story-time in April with your local library!