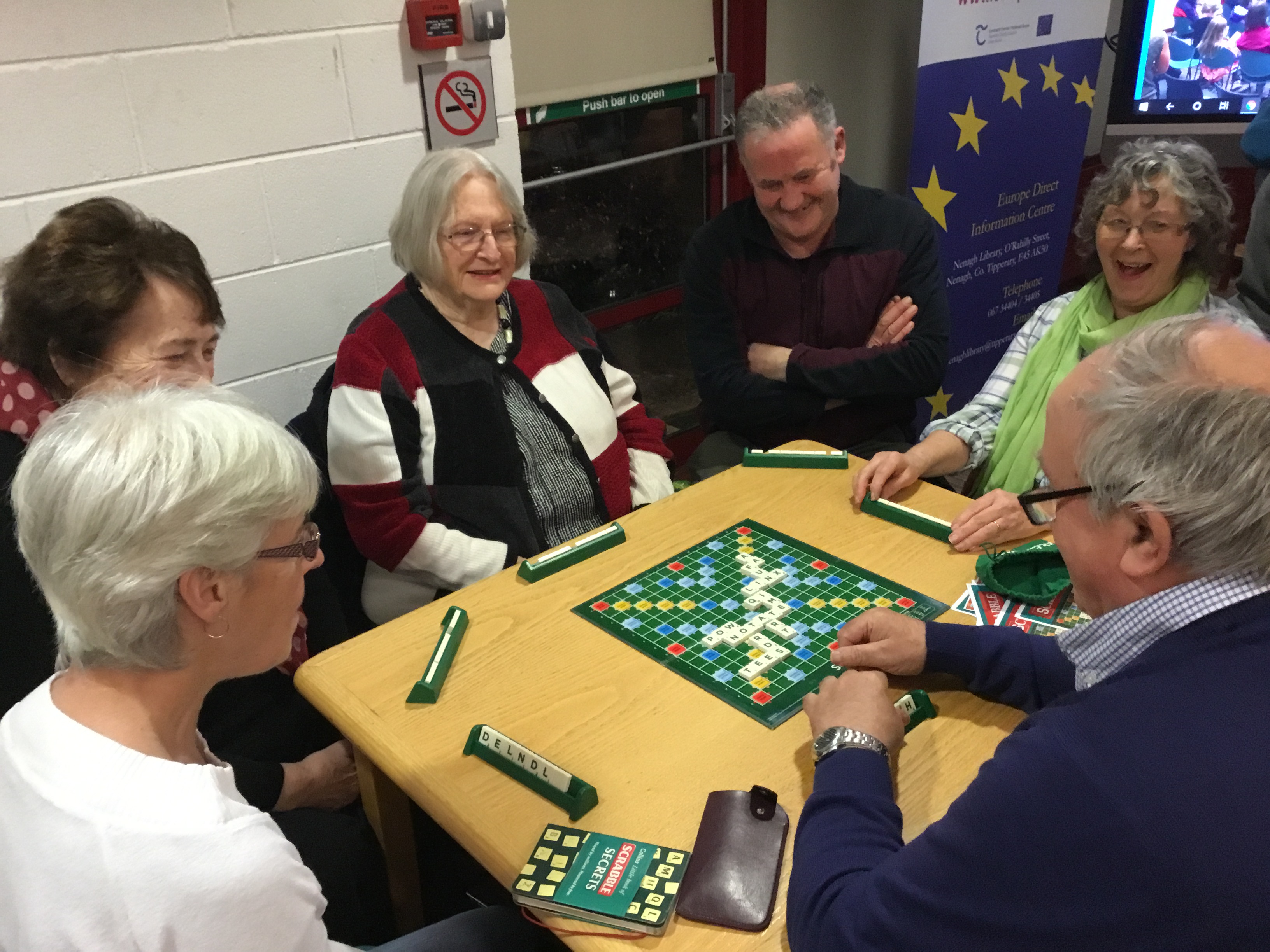 [foogallery id="59783″]
A big thank you to everyone who took part in our open night for clubs in Nenagh library on Tuesday the 28th of January. 'Let's Go Clubbing…in Nenagh Library' was a great success, thanks to the efforts and input of the various club members. We had a lovely sociable evening and we really hope that the various clubs had some interested enquiries and will pick up new members as a result.
A special word of thanks to our younger club members for their hard work in promoting their clubs, (big shout out to the book clubs!) and the very enthusiastic members of our LEGO club who were happy to show anyone who was interested in LEGO exactly what it is that they do every month. On that point we have to say that the success of the evening was largely down to the mix of generations, which created it's own buzz. So for the parents and the drivers on the night…thank you!
Check out our website and social media to see highlights of our night and look out for video clips over the next few days of the different clubs that meet in Nenagh library. Remember…your local library – the best therapy!
Some reviews of the night by some of the clubs:
".Thanks  for a very pleasant event. The ' Day Book Club' got 6 definite new members and other interested maybe.!!! We'll need a few more chairs next Monday please."
"Many Thanks for all your planning, preparation and presentation tonight..It was fantastic..We all enjoyed the evening
Warmest Regards on my own behalf and on behalf of Nenagh ARA"
"What a great success and definitely worth the hard work put in by you all, both beforehand and on the night! It was an absolute pleasure to be part of such a brilliant get together with such a buzz of happiness and excitement in the room and people genuinely interested in the various 'clubs'."