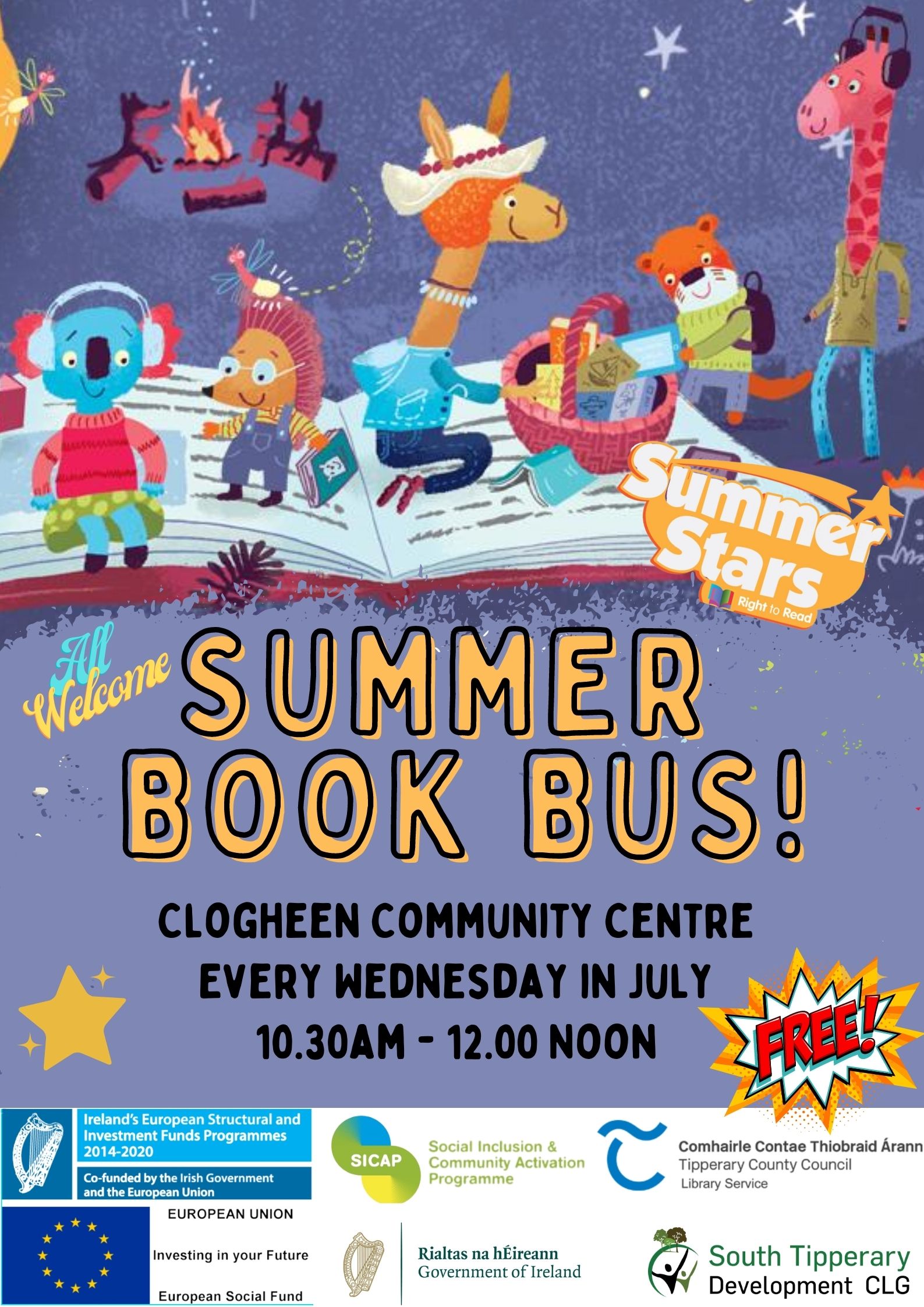 The Library Service Children's Summer Book Bus is on the road again this summer! This year we are delighted to return to Clogheen, and we are excited to add a new location to our schedule – Oakland Drive, Clonmel.
With the book bus, we are bringing the library to you! Children can join the library at the book bus, or, if they are already members, they can choose new books and return their old ones. We encourage parents and children to call at the book bus and check out all that's on offer.
The Summer Stars reading programme is now running in all our libraries and is open to all children. Each child who registers for the programme joins in the fun of reading lots of exciting books during the summer. Children will receive their own Summer Stars Reading Card to record their progress and the Summer Stars reward stamp will be added to their card for each library book read. Fun rewards will be provided along the way. At the end of the programme, all children who have participated will be invited to attend an awards event!
Membership is free for children. Young children must be accompanied by an adult. Books on the bus are suitable for children aged between 0 and 14 years of age. If your child has special or additional reading needs, contact Library Headquarters on 052 616 6100 who can advise and supply suitable reading material.
Catch the Children's summer Book Bus on the four Wednesdays of July at:
Clogheen Community Centre from 10:30 to 12 noon.
Beside Le Chéile, Oakland Drive, Clonmel from 1:30 – 3:00 pm.
The Book Bus is for everyone, so no matter where you live, you're more than welcome to drop by!