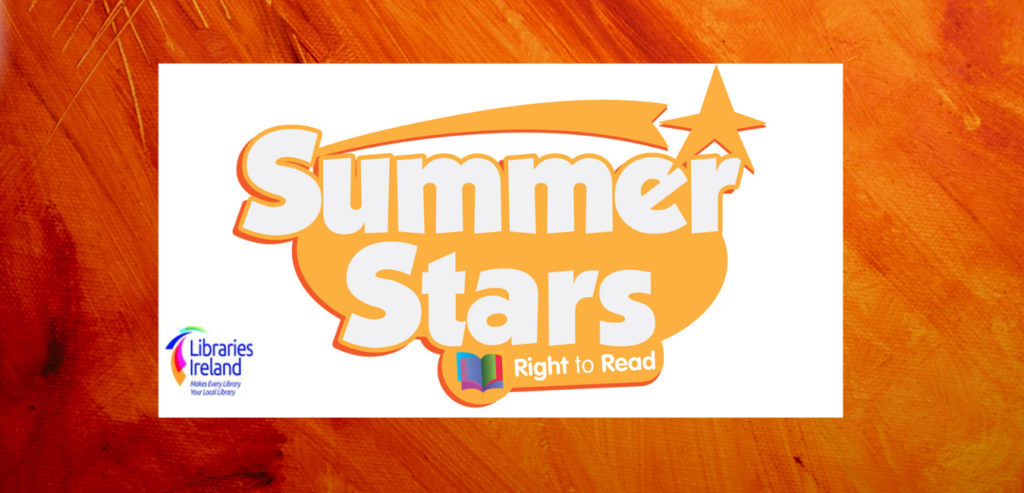 ---
Summer Stars 2021 is here! The free national reading programme for children takes place in all public libraries and online from the 14th of June to the 31st of August 2021. During that time events including Storytime, Reading Cards and Reviews, a Story Competition and a host of online activites will take place. Libraries are open and we want to extend a big welcome to children to visit us. There is lots to discover at your local library this summer!
---
Cllr. Michael Smith, Cathaoirleach of Tipperary County Council, launching Summer Stars 2021 at Roscrea Library. Cllr. Smith said, "The summer months provide an ideal opporunity for children to take time to find books they really enjoy and experience reading as an activity which is fun and entertaining".
Pick up your Summer Stars bag, with reading card and pencil to get started with. Choose from our vast selection of new books, and go on a summer adventure of reading and writing this year!
For more information on the Summer Stars campaign visit the website by clicking below.
---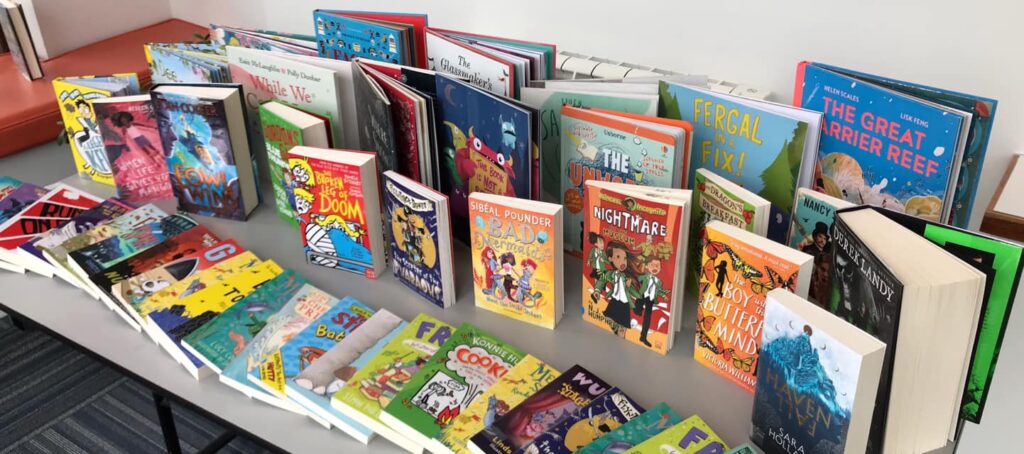 There are a whole host of activites taking place as part of this year's Summer Stars. First off, though, you have to get into your local library to stock up on your summer reads and register for Summer Stars. We have been busy buying lots of new children's books so there is plenty to choose from for every age group!
Go to the homepage, click on "Opening Hours" then choose your branch to find out more info about Summer Stars events and activities in your area.
---
If you can't make it into a branch then there's still plenty to enjoy via our Online Services.
Borrowbox are joining in on the Summer Stars campaign in an effort to encourage young borrowers to join the adventure and enjoy the power of storytelling over the summer months. Download to App and you'll discover a wonderful selection of titles that can all be accessed for free on your phone or tablet.
Just click below to find out how use your Library Card to access Borrowbox.
---
Story Competition
As well as enjoying the amazing the amazing worlds of books, Summer Stars is also celebrating children's imaginations by running a short story competition. There are three age categories with great prizes for all the winners and runners up. All you have to do is finish the story that starts with this line: "Of all the places in the world, I never thought I would be here …". Click the link below for the rules of entry.
Colouring Page for Kids
If you want to jump straight into the fun we are also providing a colouring sheet that you can open and print out. Kids can start getting the creative juices flowing by using their colouring skills to bring this picture to life!