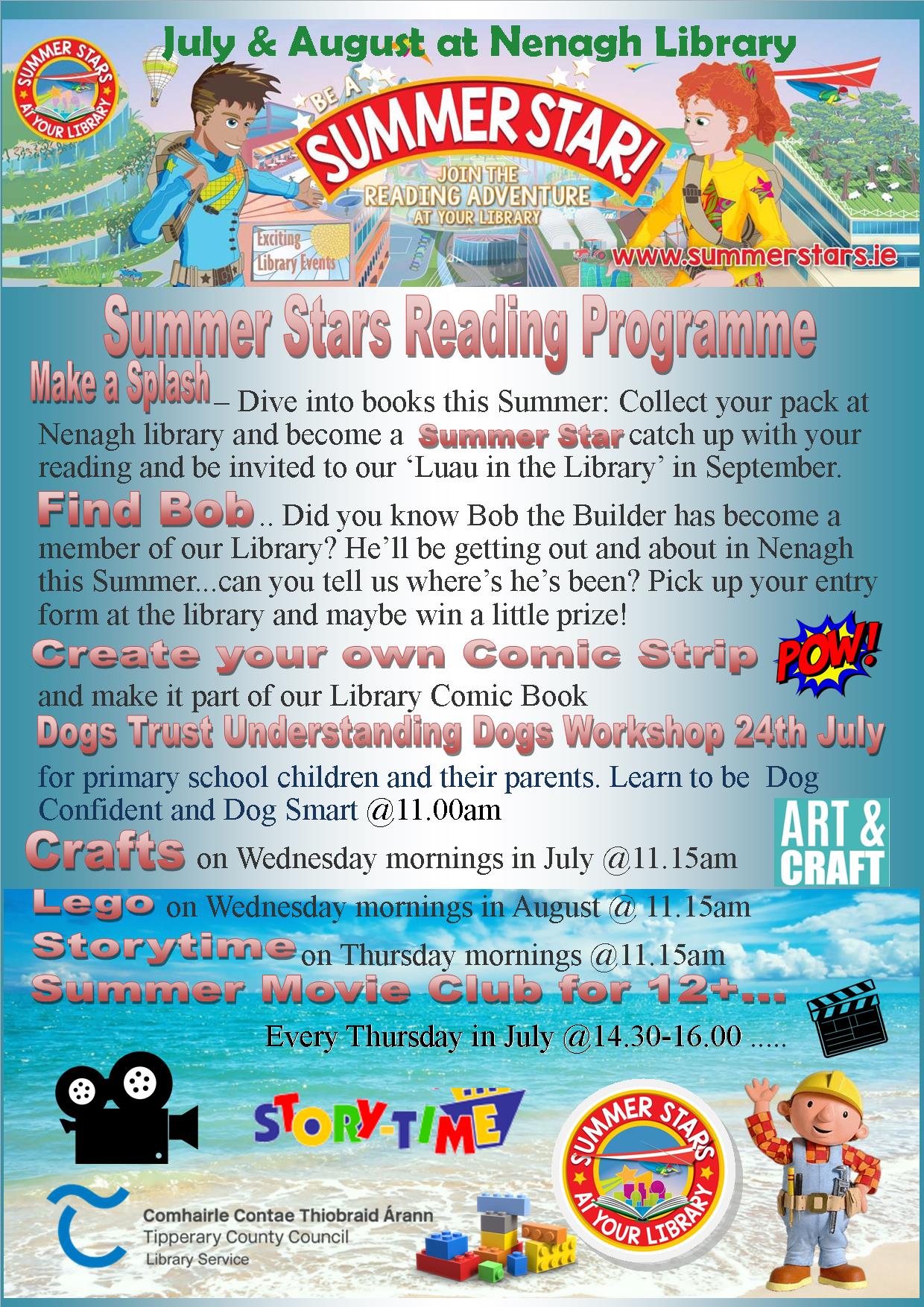 Summer Stars at Nenagh Library 2019
Make a Splash – Dive into books this Summer…
Collect your pack at Nenagh library and become a Summer Star…catch up with your reading and be invited to our 'Luau in the Library' in September.
Find Bob…. Did you know Bob the Builder has become a member of our Library? He'll be getting out and about in Nenagh this Summer; check out his photo in the 'Nenagh Guardian' every fortnight…can you tell us where's he's been? Pick up your entry form at the library and maybe win a little prize!
Create your own Comic Strip and make it part of our Library Comic Book
Dogs Trust Understanding Dogs Workshop July 24th @ 11am for primary school children and their parents. Learn to be Dog Confident and Dog Smart.
Crafts on Wednesday mornings in July 11.15am – 12.15pm
Lego on Wednesday mornings in August 11.15am – 12.15pm
Storytime on Thursday mornings 11.15am – 11.45pm throughout the holidays
Summer Movie Club for 12+ every Thursday @2.30m…. Summer fun has just begun…..