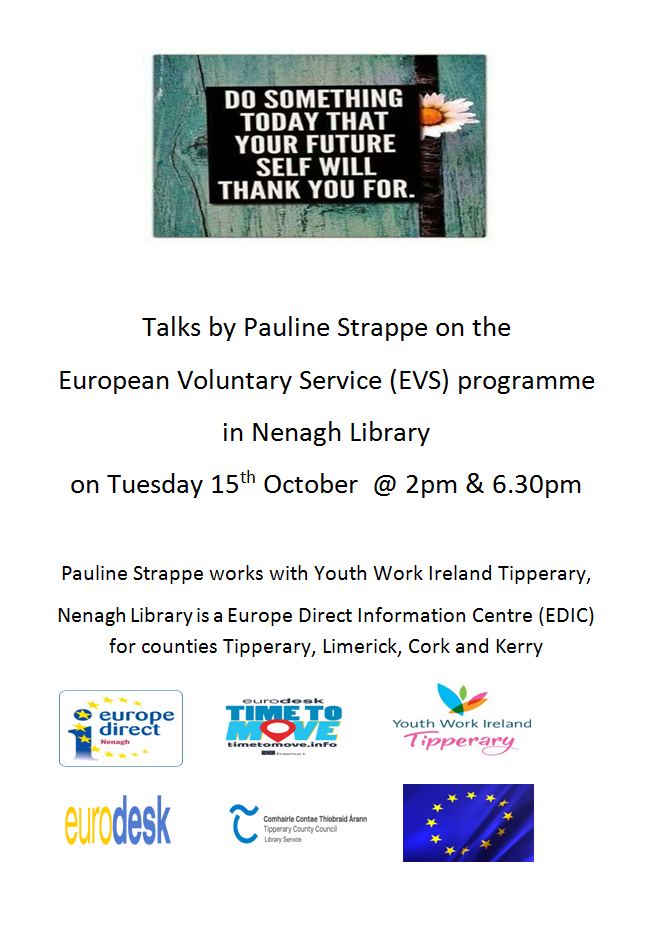 Do not miss this train..
It's Time to Move this October and Nenagh library, as a Europe Direct Information Centre, is delighted to welcome back Pauline Strappe, Youth Work Ireland Tipperary & Eurodesk, who will speak on the European Voluntary Service (EVS) Programme to young people on Tuesday, 15th October at 2pm and 6.30pm. If you would like to learn more about this programme or have any questions on the subject this is your chance to get more information.
EVS (European Voluntary Service Programme) is an EU funded programme for young people between 18 and 30 years old. The program covers all the costs and will provide you an unbelievable experience which allows you to improve your soft skills. Volunteering opportunities are available from 2 to 12 months (shorter periods and extra financial support are available for those with extra support needs e.g. those who have a disability and unemployed people).