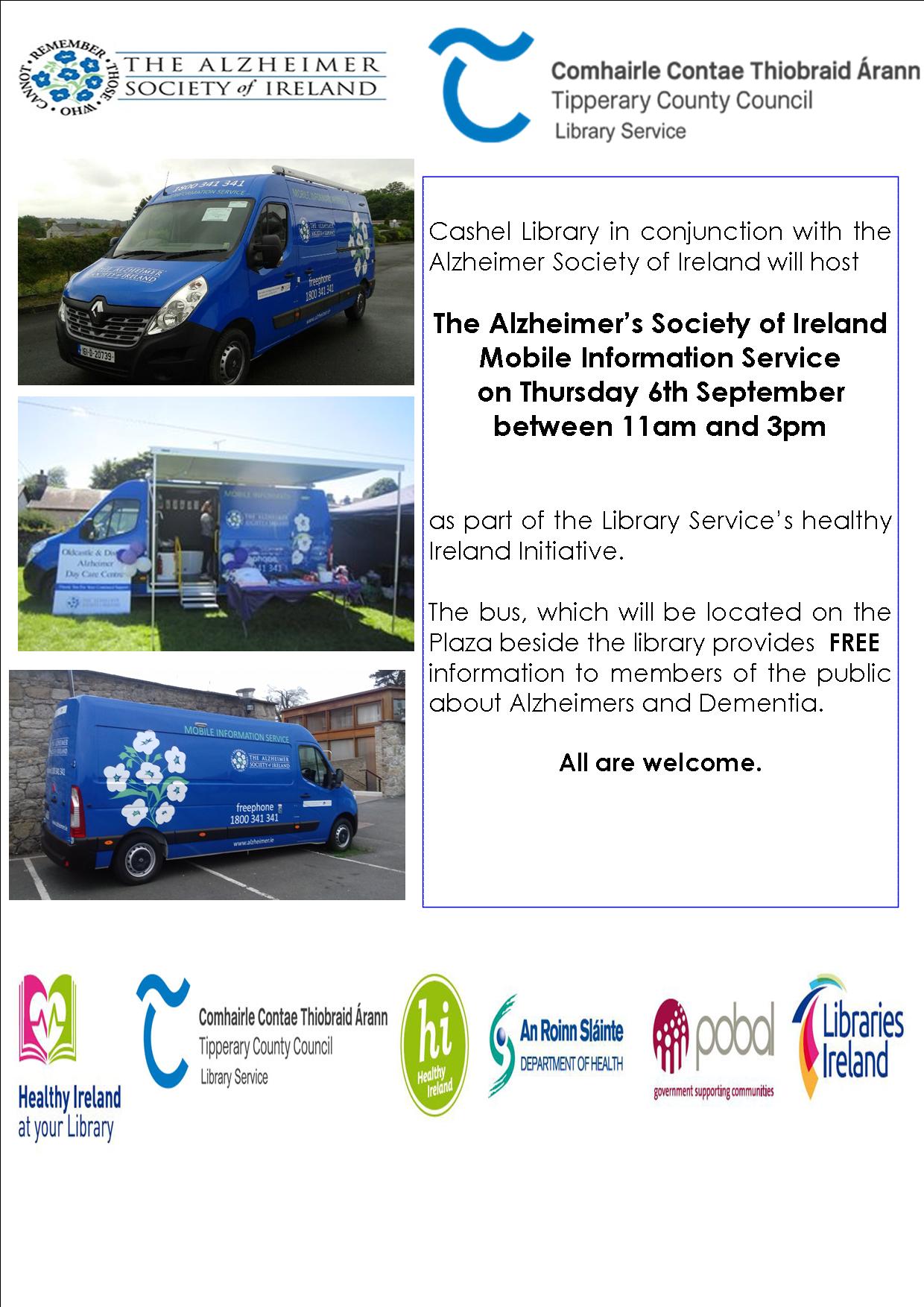 The Alzheimer's Society of Ireland Mobile Information Service Bus visits Cashel library on Thursday 6th September between 11am and 3pm.
With the growing numbers of people living with dementia, more than 4,000 new cases each year, there has never been a greater need to raise awareness of Alzheimer's disease and dementia..
Experienced staff, volunteers and Dementia Advisers accompany bus to give out information and support about memory loss, how a diagnosis is made, managing day to day with dementia as well as support and services available for people with
dementia and their families.
The service was made possible thanks to funds raised by the Peggy Mangan Foundation, set up by the family of the late 67-year-old pensioner from Dublin following her tragic death in 2014.