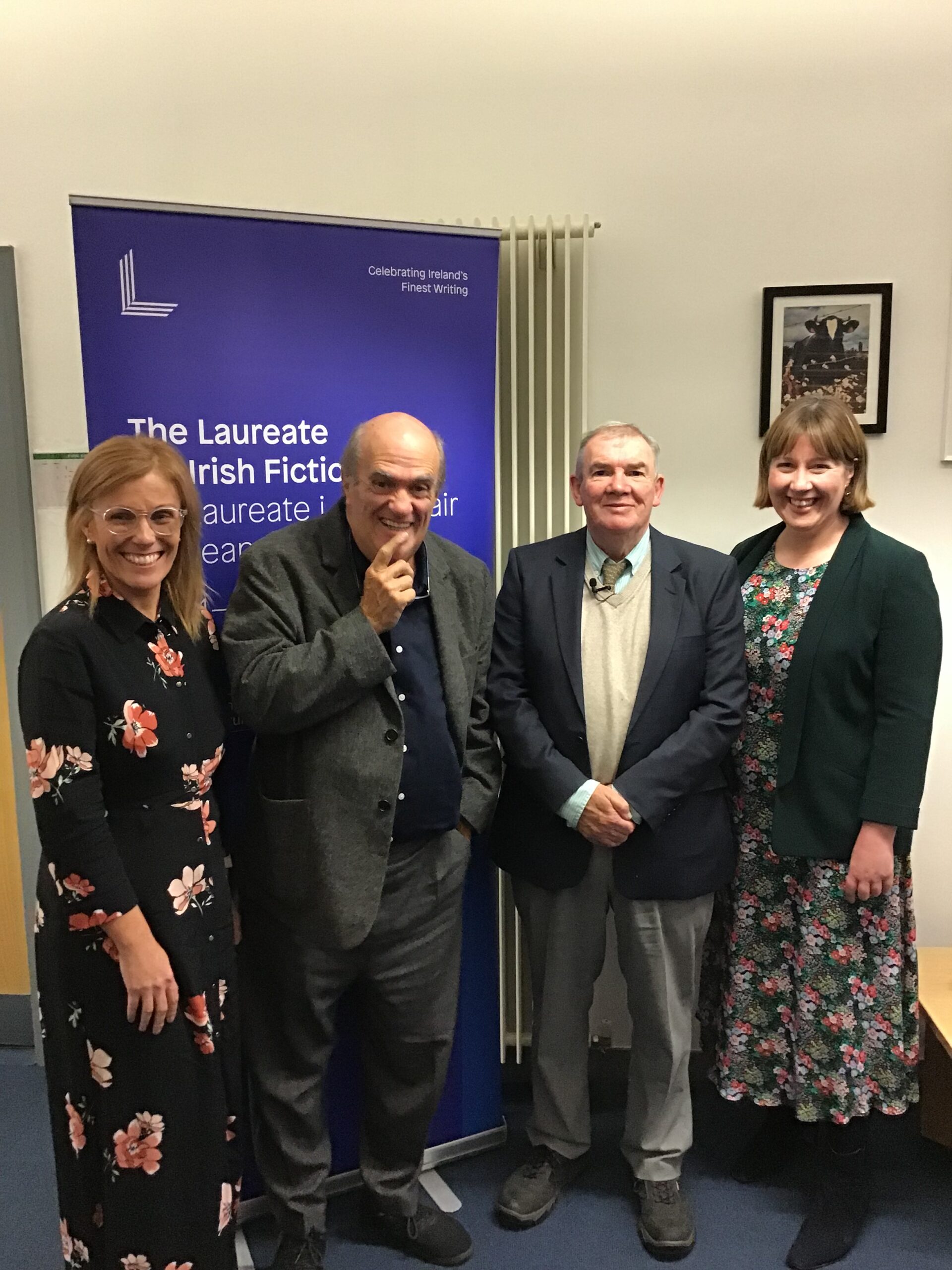 Cashel Library welcomed Colm Tóibín, the Laureate for Irish Fiction, and his guest, poet Thomas McCarthy, to the library on Wednesday 2 November 2022 for a recording of the monthly 'The Art of Reading' book club. Up for discussion was Elizabeth Bowen's 'The Last September', first published in 1929.
The Laureate says "This is another novel set during the Irish War of Independence. Just as Martina Devlin's book is about solitude and introspection, this centres on a house party, scenes filled with chatter and strange silences, things unmentioned and unmentionable. And in the background are the insurgents, the sense of impending doom."
The audience were treated to an insightful, thought-provoking and entertaining conversation between the Laureate and Thomas McCarthy, after which the floor was opened to comments and questions. There was an engaging response from the audience who had much to say about 'The Last September'.
The recording of this edition of The Art of Reading Book Club will be available on The Arts Council website in the coming weeks, and you can catch up with the earlier book clubs here too.
The Art of Reading Book Club is an initiative of the Arts Council and the Laureate for Irish Fiction, in partnership with Libraries Ireland.