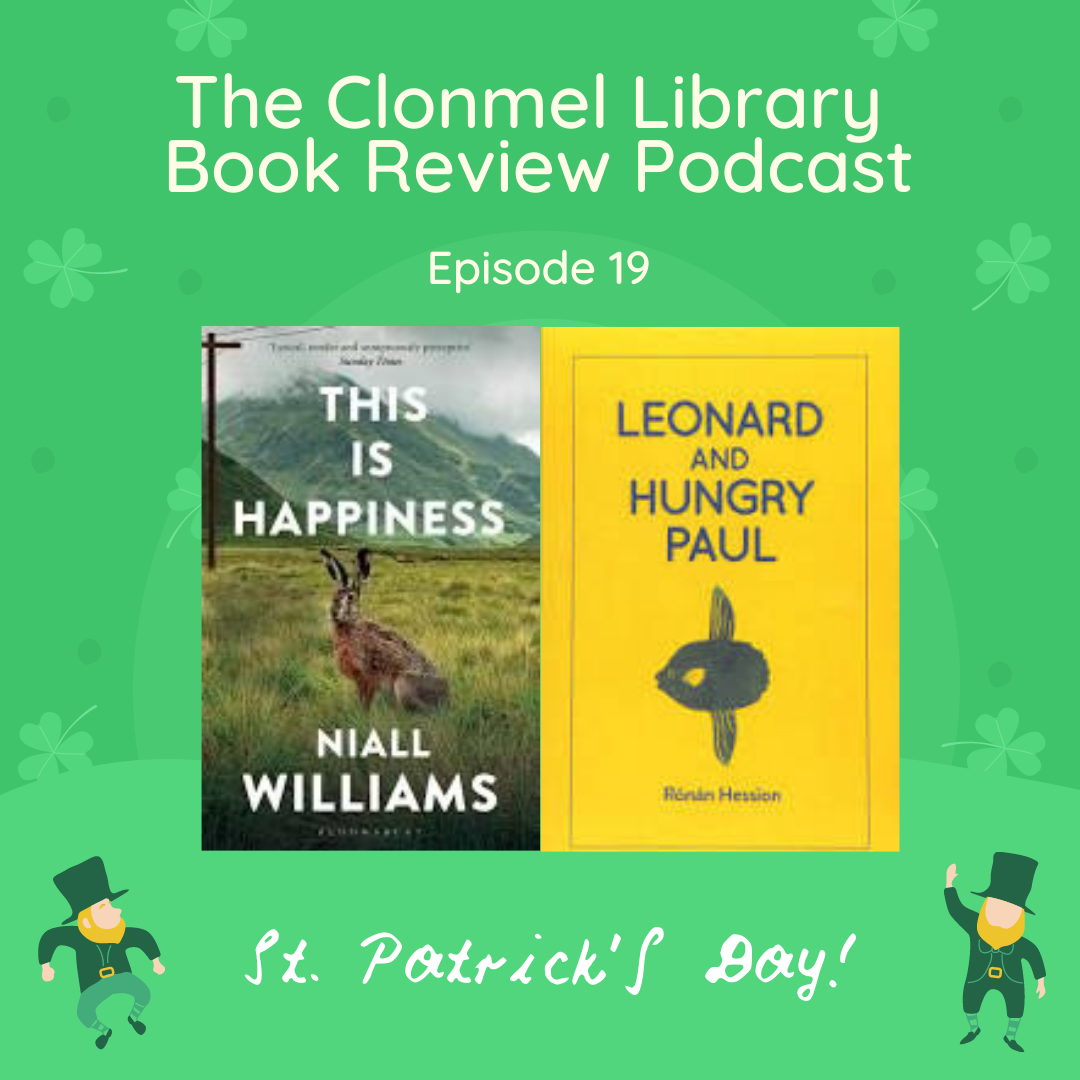 In this week's podcast, Claire discusses two books by Irish authors in advance of celebrating St. Patrick's Day!! – https://soundcloud.com/tipperary-libraries/clonmel-library-book-review-podcast-19
'This is Happiness' by Niall Williams tells the story of a small village in rural Ireland during the spring of 1958. Set in Faha, Co. Clare, a village that is just about to be introduced to electricity for the first time, this novel follows both 17 year old Noe and the ageing Christy who is hoping to right a wrong from his past.
'Leonard and Hungry Paul' is the debut novel by Rónan Hession. This book follows two individuals who may be considered as atypical for main characters. Leonard and Hungry Paul are awkward but lovable dorks, two friends just trying to find their place in the world.