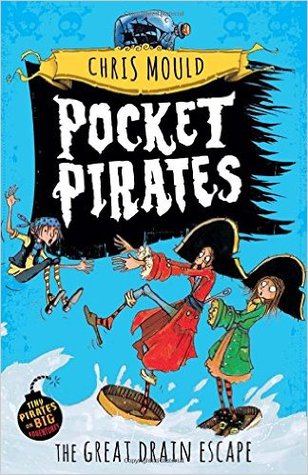 In an old junk shop sits a dusty ship in a bottle. And when the world isn't watching, a tiny pirate crew comes out to explore. They're smaller than a teacup, but these scurvy sailors have a HUGE appetite for adventure!
When the junk-shop dog moves in underneath the Pocket Pirates' shelf, their route to the kitchen is blocked! The noise of rumbling stomachs is keeping everyone awake, and their last few stale breadcrumbs won't keep them going long.
Do they dare to go … OUTSIDE?