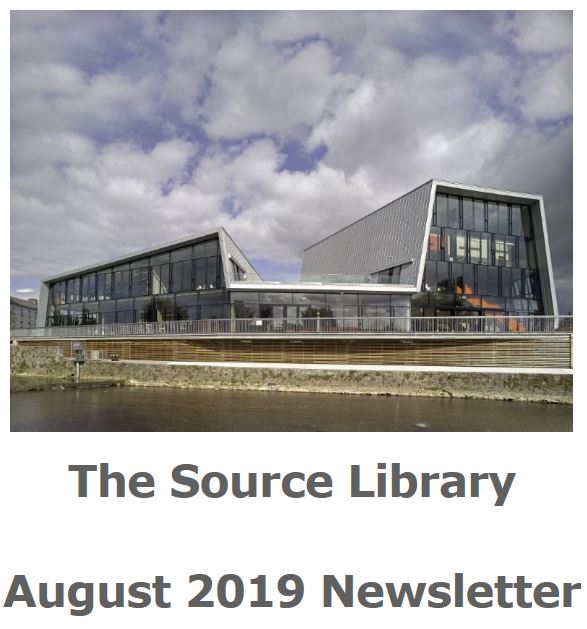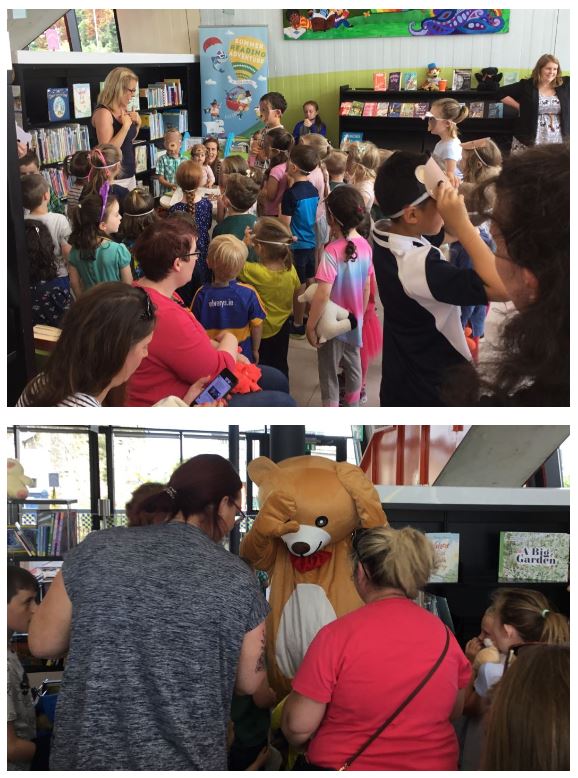 Teddy Bear's Picnic
On 11 July we were host to dozens and dozens of furry friends and their owners as Suzanne put on a dazzling display for our 2019 Teddy Bear's Picnic. The sun wasn't shining outside but it was music, fun and dancing all the way indoors as we were all entertained with some teddy bear stories and crafts. The highlight of the event was undoubtedly the unexpected arrival of Mr. Ted E. Bear, who joined in for a dance and some photographs. Just when we all thought the morning couldn't get any better Suzanne topped it all off with some ice-cream cones. Everyone went home with happy, slobbery faces. Thanks to the children, their teddies and their grown ups for coming along and helping us to have another wonderful Summer Stars event. The programme is continuing throughout the summer and we encourage all primary school children to get involved – it's never too late to become a Summer Star and definitely never too late to get stuck into some great books!
August Bank Holiday Arrangements
Please note that, due to the August Bank Holiday, Thurles Library will close at 5.00pm on Friday 2 August and re-open at 9.30am on Tuesday 6 August. We wish all of our patrons a happy, healthy and, hope against hope, sun-soaked weekend.
Voices of '68 Exhibition
The Voices of '68 travelling exhibition focuses on a period when the civil rights movement and political tensions came to the fore across the Ulster. It features the filmed testimonies of 30 historians, political activists and civilians and encourages a fresh look at this crucial turning point in Northern Ireland's political and social history.
The exhibition is part of a major project that takes a fresh look at the pivotal events of 1968 and the civil rights movement in Northern Ireland, on the eve of the outbreak of the Troubles. It is on an international tour visiting venues in Ireland, the UK, Europe and the USA and will be hosted by Thurles Library for the month of August.
The exhibition is one part of a collaborative project between National Museums NI and Dr Chris Reynolds from Nottingham Trent University.
It will be open to the public during Library opening hours, and will be of interest to both those who lived through these tumultuous times and anyone with an interest in one of the more remarkable periods of 20th Century Irish history.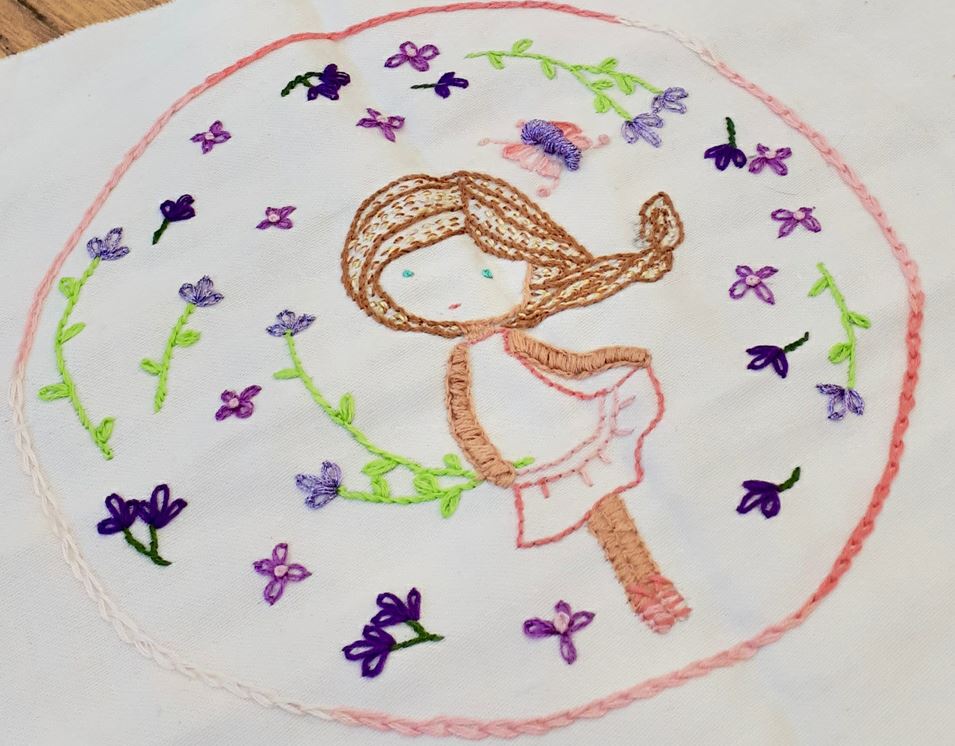 Littleton Community Group Needlework Exhibition
The Littleton Community Group is a collective of craftswomen which has spent many productive hours mastering the art of crochet, needle-work and knitting, and Thurles Library is proud to display some of their magnificent pieces during August. Based in the MBL Centre in Littleton they are always delighted to welcome new members. Their sessions start again in September and anyone interested in getting more information can contact Maura Davy at 0504 33629. Be sure to drop into the Library over the course of the coming month to appreciate their talents.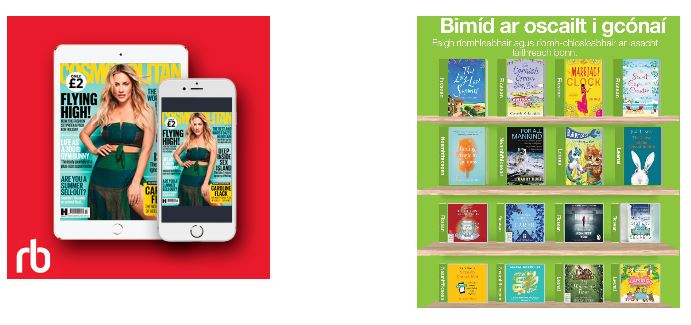 Tipperary CoCo Library Services eBooks & Magazines
We all love to bring some great books and magazines with us when we're off on our holidays, but we all hate the space they take up in our luggage. Never fear, Tipperary CoCo Library Service has a solution – eBooks, eAudiobooks and top-selling magazines all to your mobile devices, and all entirely FREE! All you need is a valid Tipperary Libraries membership card, a four digit PIN (if you don't know yours, give us a call, we'll sort it in a jiffy) and the BorrowBox (for eBooks & eAudiobooks) and RBDigital (for magazines) apps on your smartphone or tablet. All of the bestselling authors and titles are available, and, when it comes to magazines, you'll want for nothing, with the latest titles of best-sellers such as Hello!, National Geographic, Lonely Planet, The Economist and Grazia all instantly available. For more information go to https://www.tipperarylibraries.ie/ebooks/, https://www.tipperarylibraries.ie/rbdigital-magazine-service/ or give us a call at 0761 066 131.
Did we mention that it's absolutely FREE? Well… it is. It's FREE!