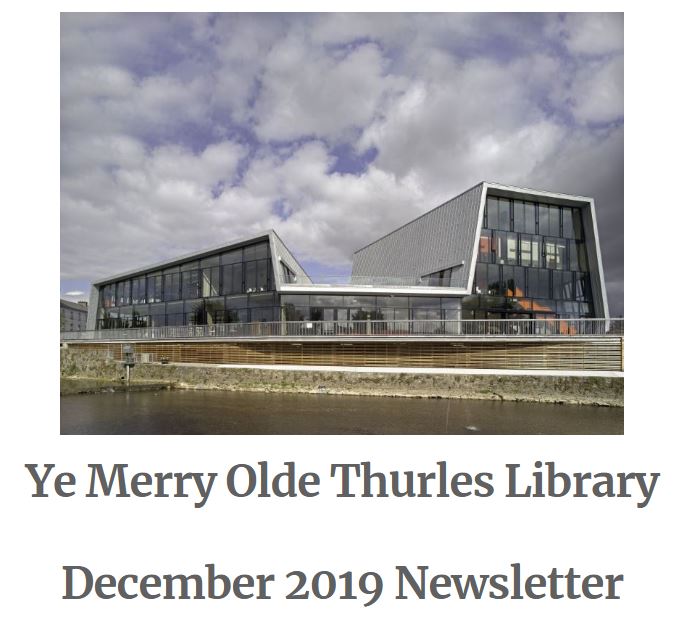 Science Week 2019
Once again we enjoyed a cracking Science Week at Thurles Library this year, and we were delighted to have been joined by the students of Presentation Secondary, Coláiste Mhuire, Boherlahan, Scoil Ailbhe and Ballytarsna schools who dived into our festival of learning and fun. Thanks to all of the teachers who made the events happen and also to Simon Watt and George of "Go Fly Your Kite" for the expertise. Our Science Week events were presented by Science Foundation Ireland, Tipperary Festival of Science and Mary Immaculate College, and we are very grateful for their very successful collaboration with us. We look forward now to Science Week 2020.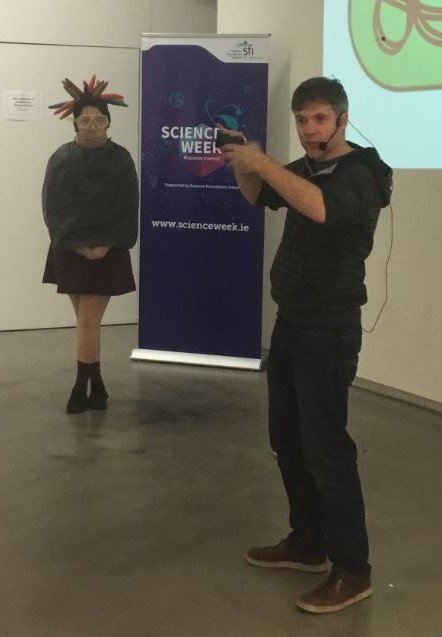 ********************
Teddy Bear Sleepover
They came, they saw, they pretended to sleep, they wrecked the place. On Tuesday 26 November we held our Teddy Bear's Sleepover here in Thurles Library, and all manner of furry things were brought in with their blankies and pyjamas to bed down for the night. Except they didn't get much sleep, they ran wild around the place for our CCTV to capture. We had unicorns, dogs, Olafs, Minnies, mooses, monkeys, penguins and traditional teddies, who were treated to bedtime stories with Suzanne. Then, when the lights went out, their mischief began. Thanks to everyone who took part and if you haven't yet picked up your teddy then please do as they are wondering where you are. Check out the pictures at https://www.tipperarylibraries.ie/all-the-mischief-of-the-thurles-teddy-bear-sleepover/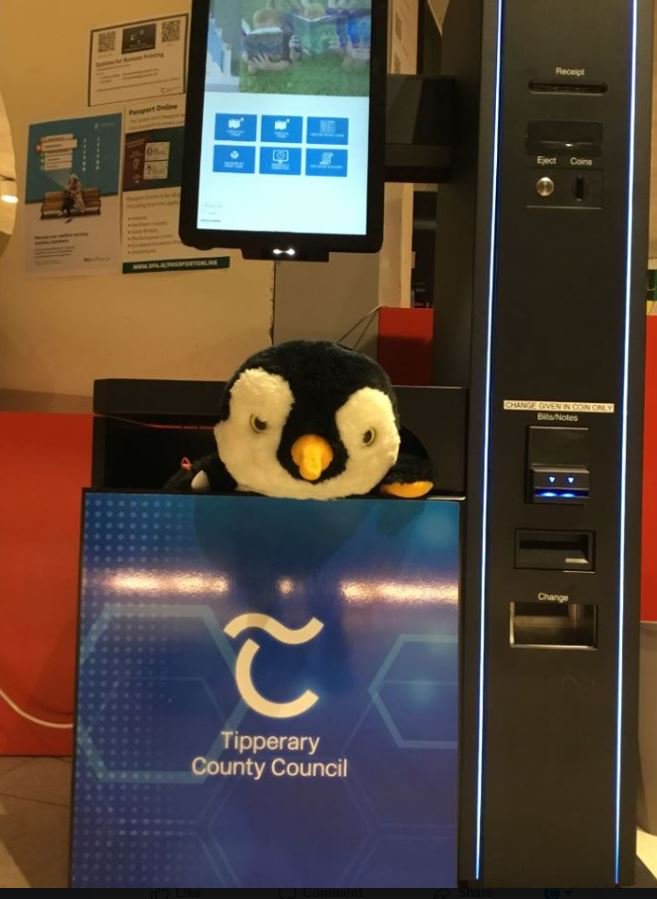 ********************
Christmas Events at Thurles Library
It's that time of year again: there are fairy lights to untangle, turkey leftover recipes to look up and "Final Demand" letters to write to Santa. If you're looking for some entertainment, inspiration or simply something to get you and yours into the festive spirit then Thurles Library is the place to be this December. We have something for all ages, our programme of events is as follows: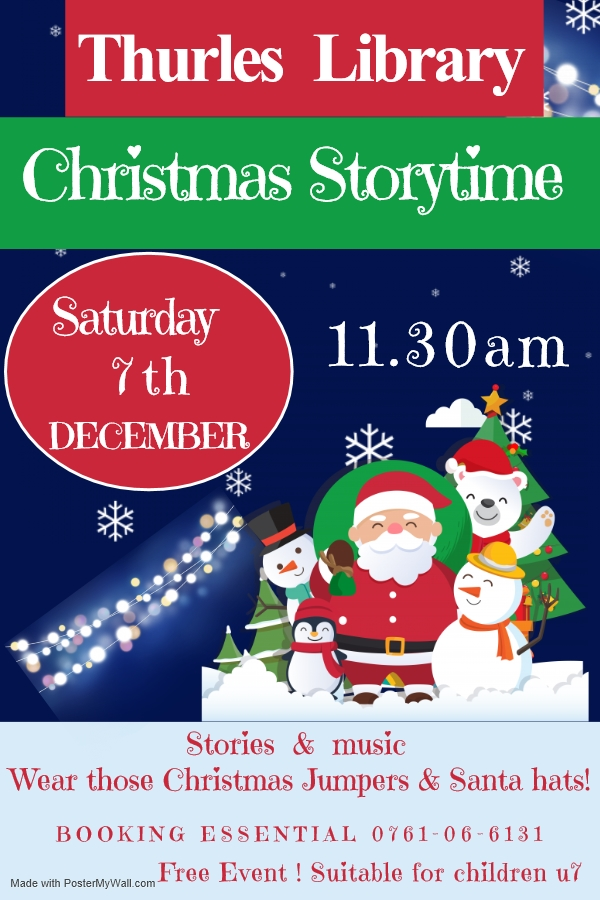 Saturday 7 December;
Christmas Storytime – Thurles library is looking forward to entertaining lots of families in the weeks leading into the festive season. Our first event takes place on Saturday 7th December at 11.30am. Plenty of time to get out those Christmas jumpers and Santa hats! We have wonderful stories " When Santa Got Stuck up the Chimney!", "There's an Elf in Your Book" & "Santa's Noisy Night" for starters and don't forget the singing and dancing "The Dancing Christmas Tree & 5 Little Snowmen Standing in a Row!" Booking Essential 0761-06-6131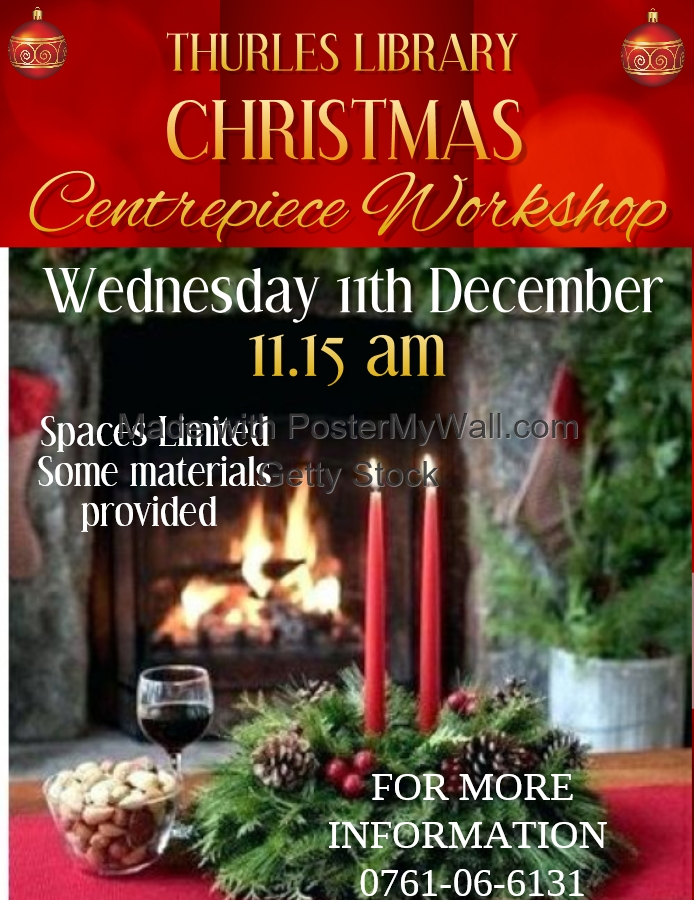 Wednesday 11 December
Adult Event: Make a Christmas Centrepiece – Why not make a centrepiece for your Christmas dinner table this year? Bertranda Delaney from the Thurles Flower Club will facilitate this workshop from 11.15am. We will provide some materials but we would encourage participants to bring some greenery on the day. Spaces are limited so booking is essential and further information is available if required. Refreshments will be provided. 0761-06-6131
Tuesday 17 December
Pyjama Storytime with Mrs. Claus – The ever popular Christmas Pyjama Story-time will take place on Tuesday 17th December at 6.30pm. Special guest Mrs Claus will come along to tell stories and what happens to Santa when he eats too many sprouts in Father Christmas Comes Up Trumps and read from her favourite book the classic " The Night Before Christmas". What story-time would be complete without some Christmas favourites "Rudolph the Red Nosed Reindeer & Jingle Bells" so make sure to help Mrs Claus spread some Christmas cheer by singing loud for all to hear! This is a "Family Time at Your Library" event. Booking on 0761-06-6131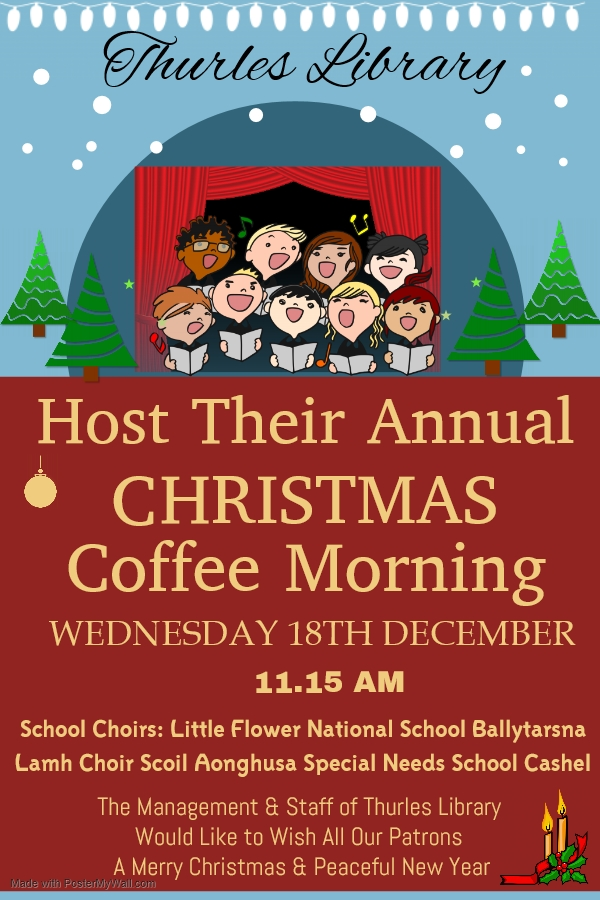 Wednesday 18 December
Christmas Coffee Morning – The annual Christmas Coffee Morning will be hosted by the staff of the library on Wednesday 18th December from 11.15am. We will be joined in the library by two choirs this year The Little Flower National School from Ballytarsna and The Lámh Choir from Scoil Aonghusa Cashel. So come along for a cuppa, mince pie and some wonderful festive entertainment. This is a free event and all are welcome on the morning.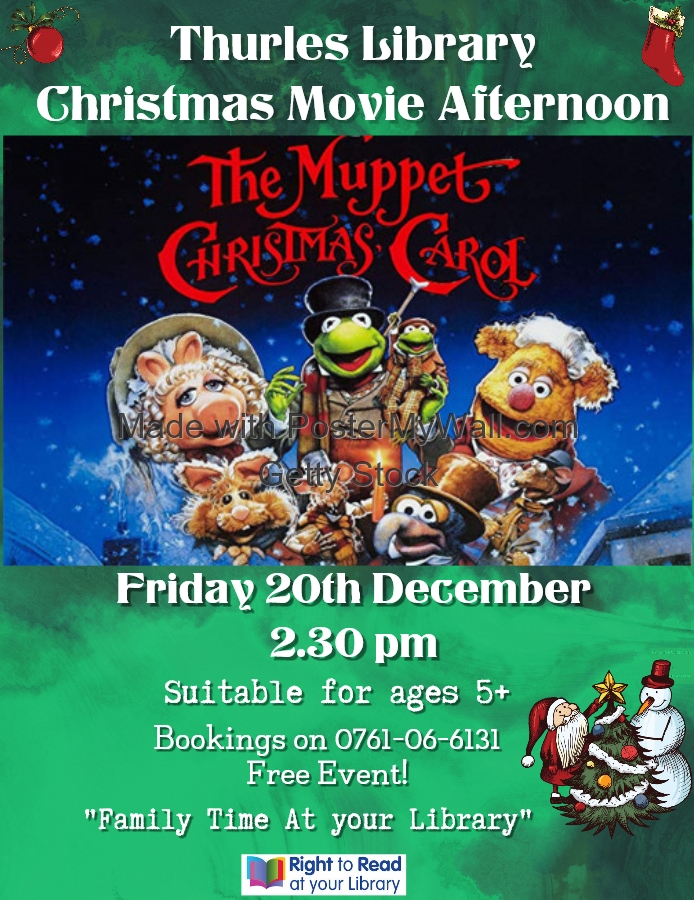 Friday 20 December
Why not start the school holidays on a festive footing and bring the children along to our Christmas Family Movie. This year we are rolling back the years in favour of the gentle, fuzzy version of the Dickens Classic "A Muppets Christmas Carol". The film will begin at 2.30pm. Children are welcome to bring along their own refreshments. This event is part of the "Family Time at Your Library" initiative, is free to attend but we do require booking on 0761-06-613.
********************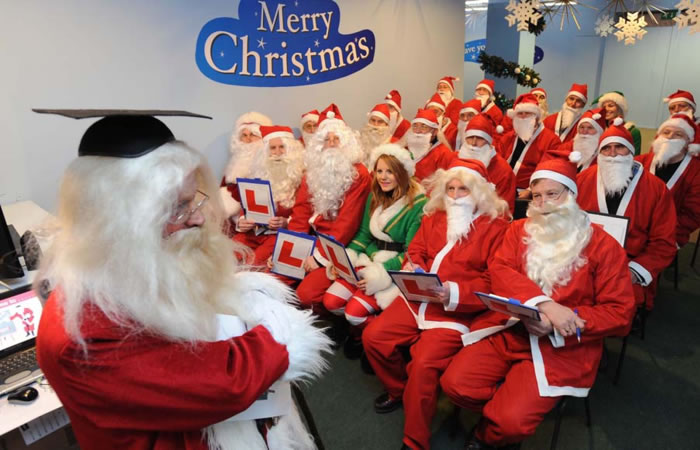 Thurles Library Closed, Monday 9 December
Please note that due to staff training Thurles Library will be closed on Monday 9 December. We apologise to our patrons for any inconvenience caused.
********************
Tipperary People & Places Lecture, Tuesday 17 Dec. @ 7.30pm

********************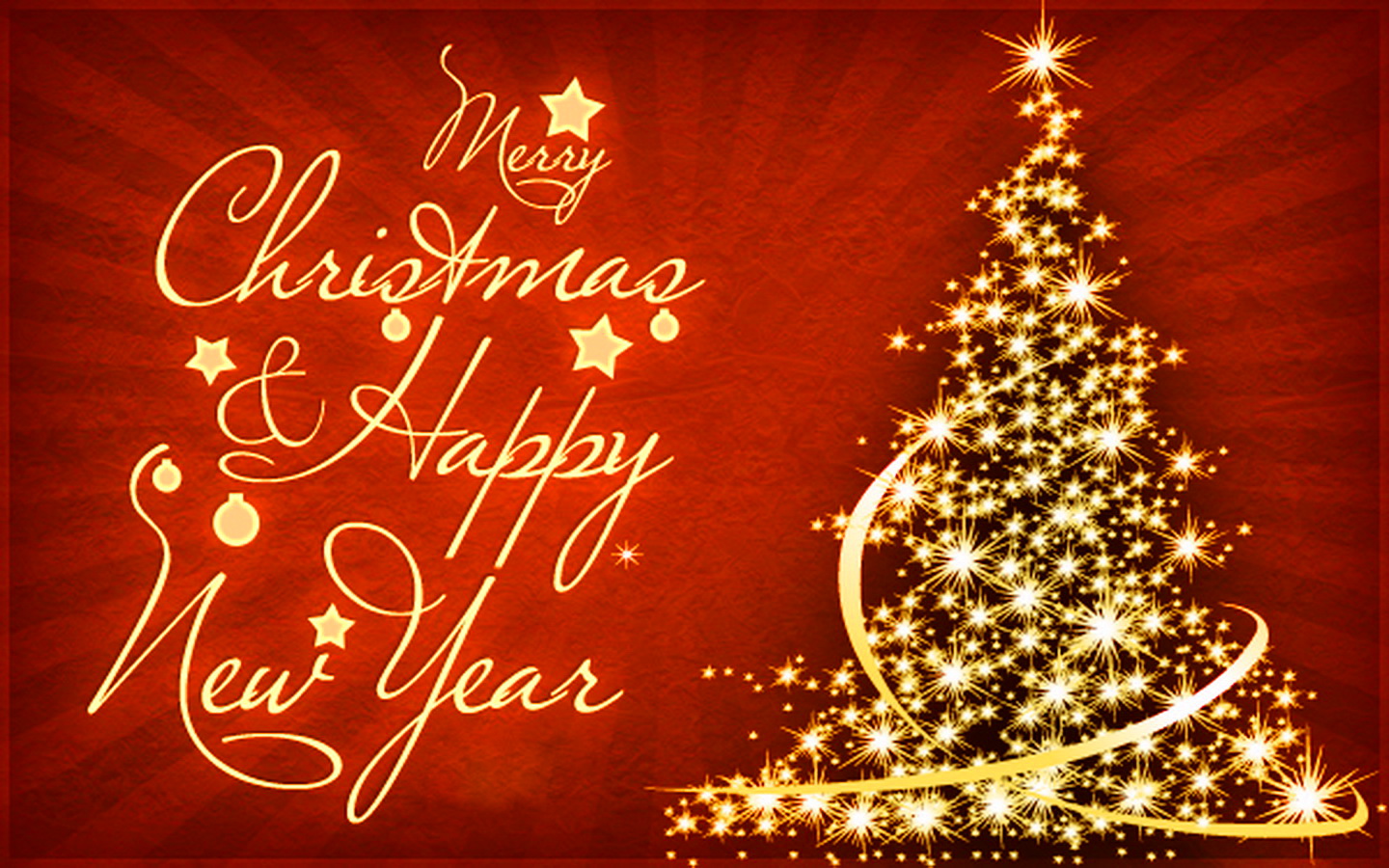 Christmas Opening Arrangements
Thurles Library will close for our Christmas break at 4pm on Monday 23 December and re-open at 9.30am on Monday 30 December.
We will also be closed on New Year's Day, Wednesday 1 January.
Normal opening hours resume at 9.30am on Thursday 2 January.
The staff of Thurles Library would like to thank its patrons for their wonderful support throughout 2019, wish them a happy, healthy and peaceful Christmas, and extend every good wish for 2020. Merry Christmas
********************