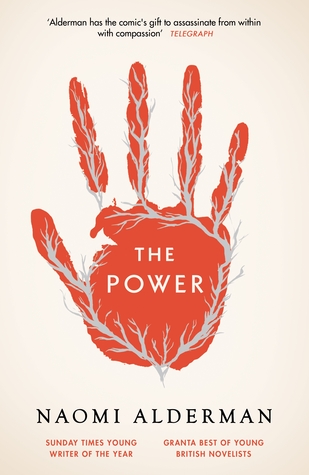 In The Power, young women have developed the ability to control electricity. It shifts the balance of power between the sexes and the world begins to come apart at the seams.
It is told from the point of view of a few women and a man. They each have different stories and experiences that Naomi Alderman blends together to create a powerful statement about how we live.
This is one of the most disturbing books I've ever read, but also, most brilliant. It made me think about all of the internal biases I have when it comes to gender, cultural expectations and roles.
Who was it who said: "Absolute power corrupts absolutely." This book is an examination of power and how it has shaped the world, not always for the better.
Review from www.goodreads.com