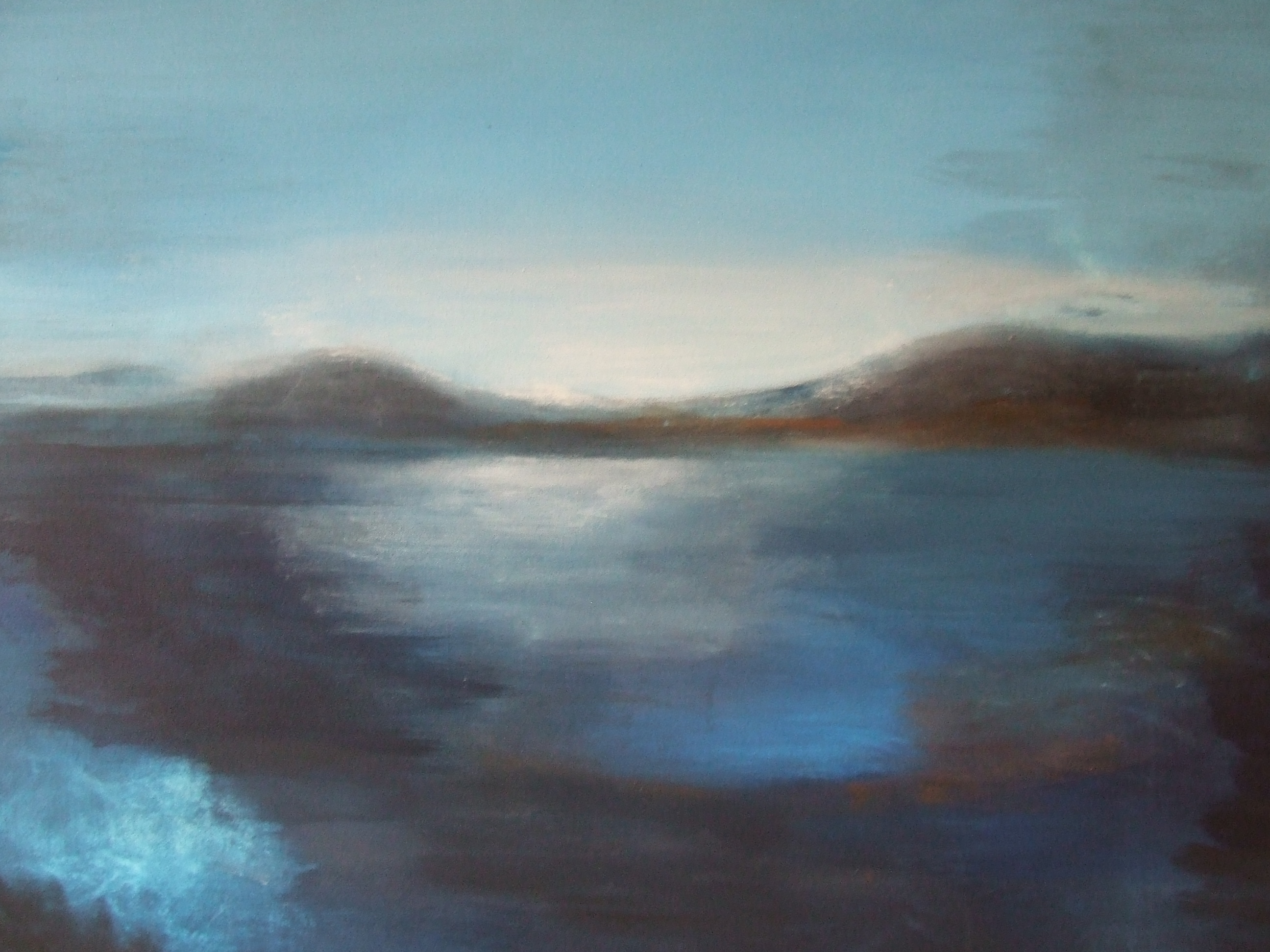 An exhibition of work by Tipperary artist Maggie O'Malley-Brown
This work is all about a visceral feeling for the landscape. It's about what landscape means to me and perhaps to all of us – the feelings it provokes, and the moods it echoes.  For example, far distant summits could be thought of as pinnacles or 'goals' we must reach in our lifetimes.  The mountains and horizons in these works are summits and horizons of memory.
Maggie O'Malley-Brown(MagiRaven)comes from Golden, Co. Tipperary, and has also lived in Goleen, West Cork for many years – both of which have been a great inspiration for her work as an artist. Attending the Clonmel Techinical Institute  first,in 2004, led to further study in Craft and Jewellery.  She then went on to study Sculpture in Limerick College of Art & Design, and  later  returned to Painting when she attended  Crawford College of Art in  Cork City.  Maggie's love of landscape , especially mountains and sea, has  inspired this exhibition.
Included in this exhibition are also some mixed media pieces from my early years in Clonmel.
Opening Tuesday 30th January @ 6.30pm
Exhibition runs between 31st January and 20th February during library opening hours