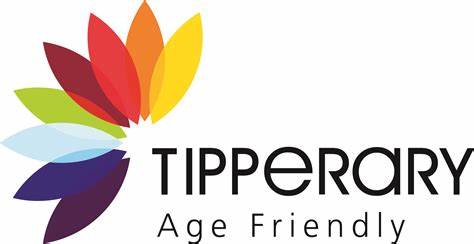 The Older Peoples Council is a key group in the Age Friendly Cities and Counties Programme. The Older Peoples Council should be truly representative of the geography of County Tipperary and all of its diverse groups.
Tipperary Older Peoples Council will be part of the Tipperary Age Friendly Strategy which is coordinated by Tipperary County Council and it will be aligned with the Tipperary Age, Health and Wellbeing Alliance.
The older Peoples Council will maintain an active channel of communication with the Age Friendly initiative and will monitor the implementation of the current strategy and will be integral in developing the next Tipperary Age Friendly Strategy.
Meetings will be held throughout Tipperary to discuss the formation of Tipperary Older Peoples Council.
Clonmel Park Hotel 10am-12 noon Thursday 6th of June
Abbey Court Hotel Nenagh 10am-12 noon Tuesday 11th of June
Carraig Hotel, Carrick on Suir 10am-12 noon Wednesday 12th of June
Anner Hotel, Thurles 10am-12 noon Tuesday 25th of June
Knockanrawley Resource Centre 10am-12 noon Wednesday 26th of June
For more information in relation to the formation of Tipperary Older Peoples Council please contact agefriendly@tipperarycoco.ie or contact Fiona Crotty on 0761 06 6223