To celebrate Ireland's National Science Week, Mary Immaculate College in collaboration with Science Foundation Ireland, Limerick Institute of Technology and Tipperary County Council Library Service are bringing science to Tipperary as part of the Tipperary Festival of Science.
The event which will run from November 11-17 was recently launched in the Source Library Thurles, where children and parents were invited "to go to the moon" as part of an interactive workshop that explored the NASA Apollo 11 Mission with Deirdre Kelleghan aka the 'Sky Sketcher'. The launch provided a taster of the amazing schedule of events which will run as part of the Tipperary Festival of Science. The week of fun, inspiring and engaging activities is aimed at both primary and second level school students and their teachers. Events include interactive science shows and inquiry based, hands-on workshops. Highlights include Slime, Rockets, Bubbles Science Shows  and Go Fly Your Kite Workshops at MIC Thurles; Donal Vaughan's Science Magic at the Source Theatre Thurles; Eccentric Energy Workshops at Nenagh Library; and Zap Crackle and Pop Shows will be held at the Excel Theatre, Tipperary Town. Events will be held across the county and you can view the full programme of events and locations here.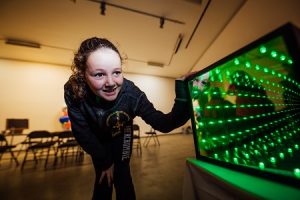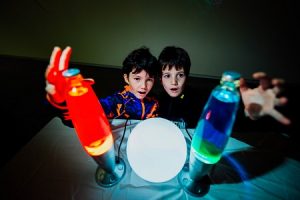 The Tipperary Festival of Science is led by MIC's Director of Community Engagement and Senior Lecturer in Science Education, Dr Maeve Liston. Speaking at the launch Dr Liston said "All these events aim to encourage young people to become engaged and interested in STEM and promote awareness and understanding of the importance and relevance of STEM to everyday life". 
She added "this year we are placing a strong emphasis on creativity, play and art when exploring science and have designed and developed a wide range of STEAM (Science, Technology, Engineering, Art, Maths and Science) workshops, some of which include drawing with robots, biomechanics workshops involving designing and making a functioning hand, construction engineering challenges and even designing and flying kites". 
The festival also includes an exciting line-up of public events which according to Dr Liston, aim "to reach a wide range of audiences including families, young people and adults, providing them with experiences of STEM that are fun and engaging and inspire curiosity." 
The week-long celebration of science will come to an end on Saturday November 17 with a STEM Open Day at MIC Thurles which will include a schedule of free STEM shows, workshops and lots more fun from 11am – 3pm.  
Events on the day include the Exploration Dome, a mobile planetarium; the Importance of Science in Art workshops where participants will make bridges and pinhole cameras; Look Who's Talking interactive STEAM presentations showing the different ways we can communicate with a computer and explore the different ways a computer can communicate with us through sound, light and movement; Eccentric Energy Workshops where the public will experience balls flying, sticks leaping, air pumping, fireworks flying, magnets powering and toilet rolls unravelling all over the place and Wild Encounters exhibition of wild animals to educate, entertain and stimulate people of all ages about the natural world through up close and personal experiences that are sure to make an impact and create memories.